Picture it, 50 years ago. Tulsa was the oil capital of the world, and in the working-class neighborhoods that ringed the city, people knew that – with sweat, faith and American ingenuity – anything was possible. American astronauts flew to the moon, after all.
In one such neighborhood, near East 61st Street and Riverside Drive, as the lunar module Eagle approached its landing and everyone who had a television set was glued to it, a small family group – Lou Aloisio and his sons, Mike and Rob (with the addition of Chris in 1973) – worked hard to build the space that became Mondo's Ristorante Italian.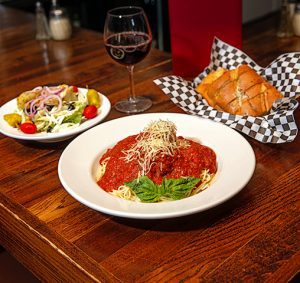 Today, those three sons can, on any day, be found at Mondo's, now on Brookside. These men, who grew up at Mondo's, make sure the food is perfect while welcoming you as family.
"Mike and I were chasing each other around the restaurant and in and out of the kitchen," Rob says of those early days.
Lou – spry, ageless and greeting customers nearby – calls out, "You were driving me nuts."
Rob responds: "He grabbed us by the scruff of the neck. I was 5 and Mike was 9."
Mike adds: "I started work two years later. I was a busboy; we both were."
Rob went on to get a business degree at California State University-Northridge, but he returned to Mondo's. That original eatery, after all, dominated their youth. They even lived just a few houses down from the place.
"It kind of reminded me of a cave, a very cool cave," Rob says. "It was dark; there was a pool table, a juke box, a cigarette machine, a projector screening old-time movies, the same Three Stooges gems you can see at Mondo's today. That 8mm film was always breaking. I must have spliced it a hundred times.
"It was the neighborhood joint, and, after games in the park, the kids and families would come to Mondo's. We had a huge wood picnic table in back that families liked to use. And at some point, we gave almost all those kids jobs. We were truly a community place."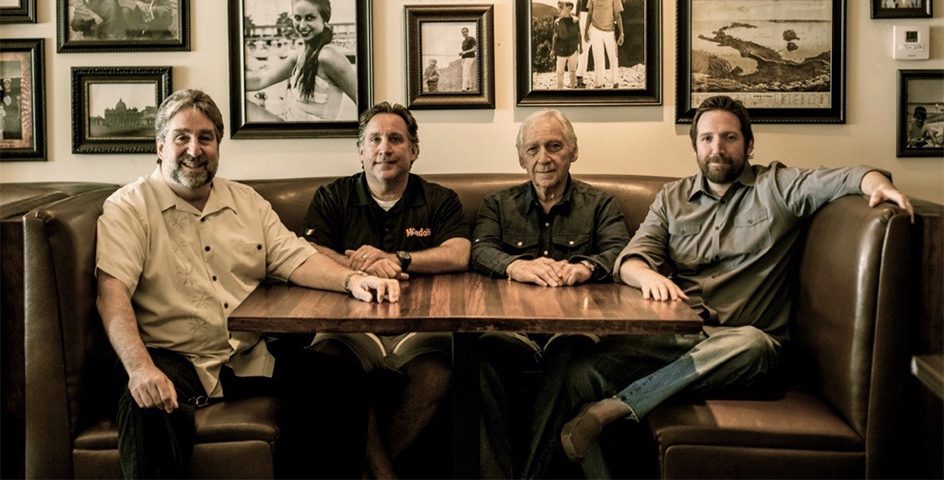 The restaurant often welcomed influential people.
"Leon Russell used to come by on Saturday afternoons," Mike says.
Rob responds, "He liked my mom."
Mike adds: "One Sunday night, we were just about to close when we got a phone call. Waylon Jennings, Eddie Sutton and the governor of Kentucky were on their way. A few minutes later, they showed up, and we stayed open a few hours just for them."
Then and now, the food is the draw.
Rob and Mike credit the authentic family recipes of their grandfather Angelo, who brought them over from Abruzzo in eastern Italy. What they don't say, unless you ask, is that their ancestor was a classically trained, fine-dining chef who worked at the renowned Pennsylvania Hotel (then the Statler) in Manhattan. He gave those classic Italian recipes a bit of a gourmet twist.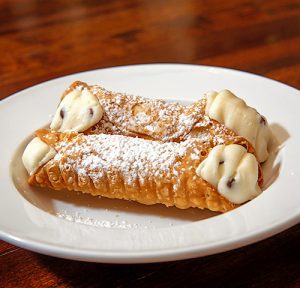 For instance, the Alfredo starts with a roux. And the red sauces, as any at a good Italian-American restaurant should, explode with flavor.
Come to Mondo's on a weekend and there's a line out the door … just to get into the main waiting area, which is in the vestibule. These loyal patrons come for the food and stay for the welcome.
Mike would like to tell you about it, but he's busy chatting to an elderly man whose daughter has helped him to his seat. He's a longtime patron and, like all who come to eat, an old friend.