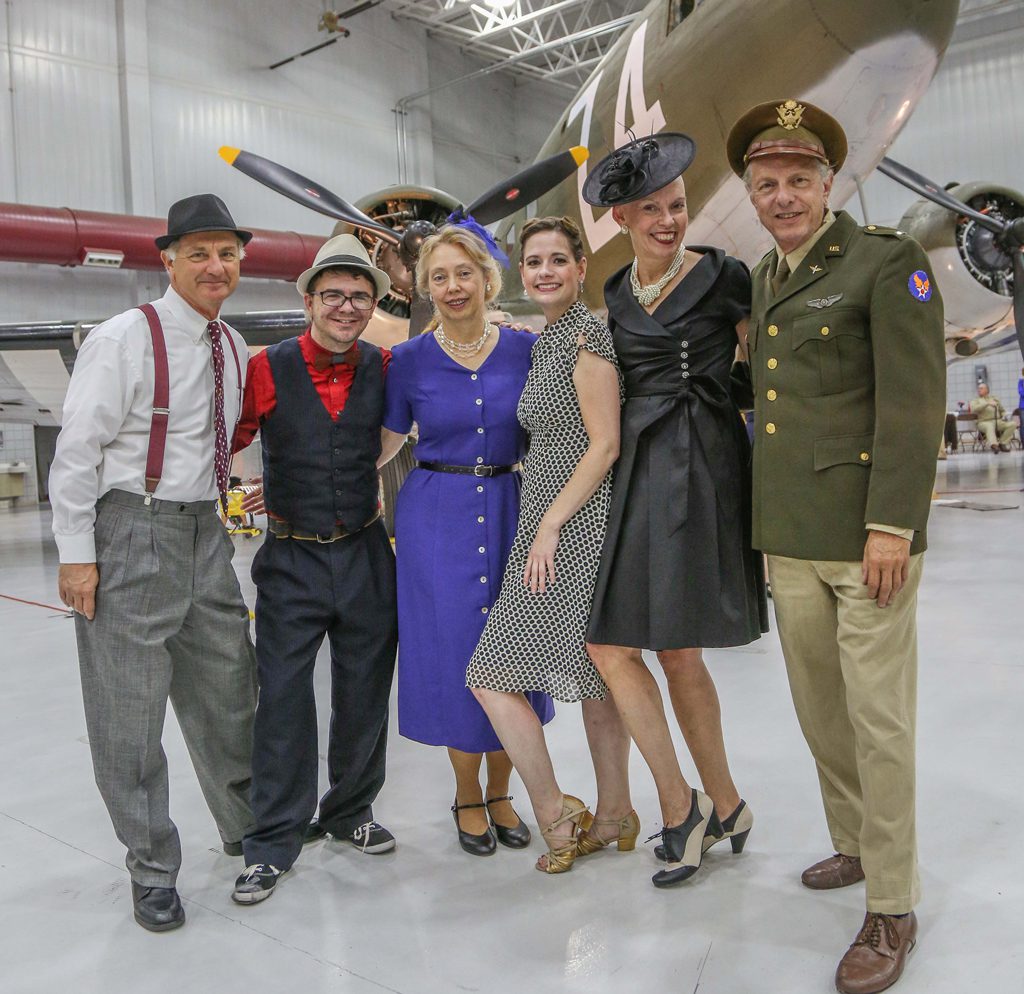 Get into the 1940s vibe while helping out a great cause at the CAF Big Band Hangar Dance on Nov. 11. The event benefits the Spirit of Tulsa Squadron of the Commemorate Air Force, a local nonprofit.
"The CAF was founded to acquire, restore and preserve in flying condition a complete collection of combat aircraft which were flown by all military services of the United States, and selected aircraft of other nations, for the education and enjoyment of present and future generations of Americans," says Lori Walderich, a marketing consultant at IdeaStudio Branding and Marketing.
Guests can come in normal clothing or get into the spirit by dressing in 1940s getup. The night includes swing dancing lessons, an up-close and personal look at rare WWII warbirds, a prize wheel, silent auction, food truck and vintage canteen with throwback treats – but the event's highlights are the people.
"I am most looking forward to seeing the handful of WWII veterans who come and dance each year and all the young people who dress up in authentic '40s attire," Walderich says.
The Big Band Hangar Dance runs from 6 to 10 p.m. at the Tulsa Technology Center Riverside Campus. For more information and to purchase a ticket, visit caftulsa.org/hangar-dance.