[dropcap]While[/dropcap] the word luxury may bring to mind ideas such as comfort and opulence, one of the defining ideas of luxury living is having goods or services tailored to your exact wants and needs. Whether it's jewelry, a car or your vacation, Oklahoma Magazine looks at some ways businesses help their customers find their own personal luxury.
The Sky Is No Longer the Limit
Many people may view luxury travel as staying in the finest hotels or jetting off in style, but true luxury travel goes far behind that.
"I think luxury travel today is defined less about flying in business/first class and five-star hotels, because one traveler's idea of luxury may be another's normal," says Dawn Snyder, luxury travel adviser at World Travel in Tulsa. "It is more about the experience with 'insider' access to people, places and activities that few have the opportunity to do."
Snyder has 36 years of experience in arranging vacations for people seeking a customized experience that suits their individual interests and desires. She has arranged world cruises for clients that reach six of the seven continents – Antarctica is an expedition on its own, she says. She can arrange private visits to the Grand Kremlin Palace in Moscow, a private behind-the-scenes tour at the Louvre in Paris or a private luxury safari in Africa.
[pullquote]
Luxury Trips
World cruises
$40,000-$300,000 per person
A&K Private Jet Journey
$129,000 per person
Virgin Galactic Space Flight
$250,000 per person
[/pullquote]
World Travel can also reserve spots for the A&K Private Jet Journey, hosted with Geoffrey Kent, founder and CEO of luxury travel company Abercrombie & Kent. For $129,000 per person, the trip takes a maximum of 50 people around the world to see rare animals in their natural habitats, stay at the finest hotels and capture some of the most stunning views in the world. The trip also grants privileged access to many museums.
If those options aren't exclusive enough, World Travel can book trips into space with Virgin Galactic as soon as the company begins commercial flights. For that experience, travelers will pay the full amount of $250,000 in advance and apply to become a Virgin Galactic Future Astronaut before attending training and a simulation.
Around 700 people worldwide have already signed up for the experience, Snyder says.
Comfortable in Your Own Home
Perhaps no purchase reflects a person's tastes and style more than his or her home. When purchasing, designing or renovating a home, there is no end to opportunities to put your own touch on your home, whether it be through furniture, paint, appliances or the materials used for countertops in the kitchen and bathroom.
Peter Walter, founder of real estate firm Walter & Associates, says there are a few factors that define most luxury homes, including quality, design and location. Finding the perfect home to buy is just the first step, however, as the new homeowner now has an opportunity to furnish, decorate and even remodel the home if desired. For that step, Walter recommends hiring a professional, and notes that some stores provide this service for free.
Homes sold by Walter & Associates can vary greatly in price, reaching up to $5 million or more, but just because a home is more expensive doesn't mean it is the best fit for a buyer.
"I just sold a small home that was designed by Charles Dilbeck. It was decorated and updated by [Tulsa designer] Doug Campbell. It is spectacular and sold in the $300,000s," he says. "There are other factors besides price."
Unique Accessories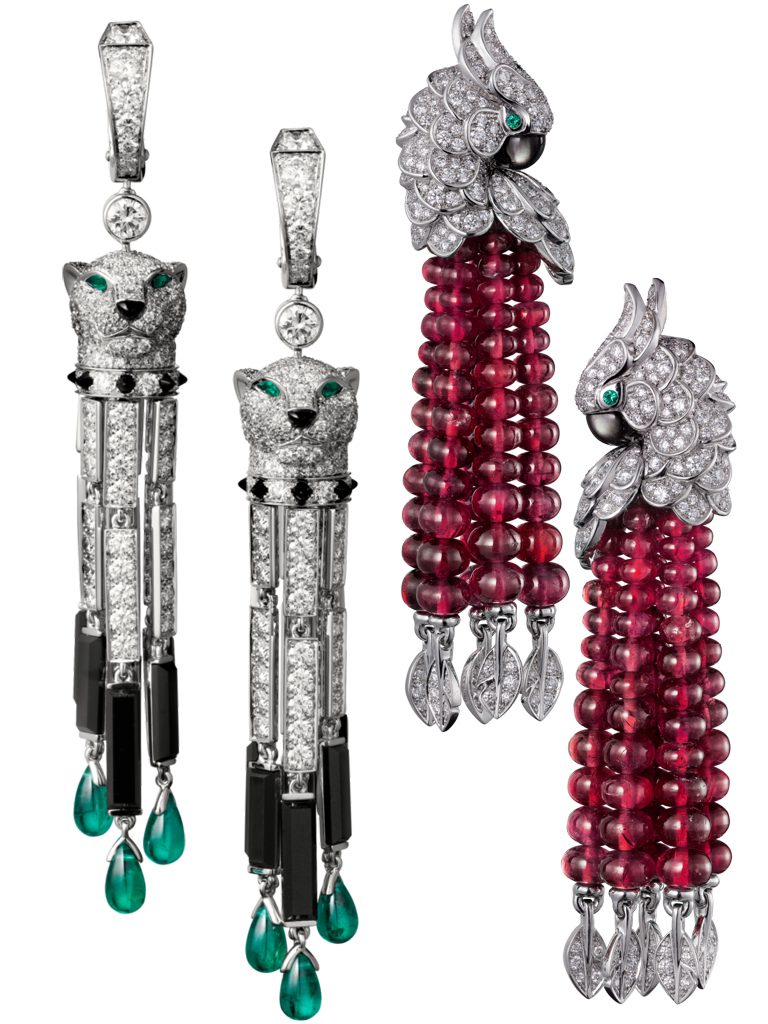 Purchasing jewelry is a personal decision – as with any luxury purchase, it's important to get exactly what you want. The right jewelry store can help you make sure you're not only happy with your purchase, but with the quality and care of the service for years to come.
If you're looking for unique pieces, many designers can help to make sure you receive exactly that.
"No two Robert Procop pieces are exactly the same," says Michelle Holdgrafer of Bruce G. Weber Precious Jewels. "A customer is truly getting a one-of-a-kind piece that will be unique to their own jewelry collection."
Even for pieces that are not created to be unique, many options are available to customize your purchase. Bruce G. Weber can engrave watches for a personal touch, and customers are able to add diamond bezels and diamond dials to all 18-carat gold and platinum Rolex watches to suit their own personal styles.
Luxury jewelry is meant to last, and Bruce G. Weber also offers service to keep the items they sell in shape for the lifetime of the piece. Holdgrafer says a properly maintained Rolex will last for generations, and the store is an official Rolex dealer with the ability to clean and service the watches. Bruce G. Weber also offers jewelry repair and custom design services in its store and has established relationships with designers to give its customers even more options.
"We pride ourselves in working with amazing designers, like Robert Procop, to have expanded jewelry collections and personal appearances at our store so they are able to meet the customers and make exclusive, one-of-a-kind pieces accessible to them," Holdgrafer says.
A Personalized Supercar
John Hill, general manager at Audi Tulsa, part of the Don Thornton Automotive Group, has many years of experience driving and testing luxury cars, and even he has to pause to find the right words when describing what it's like to drive an Audi R8 V10 Plus Coupe for the first time.
"There's nothing like it," he says. "When you go to an R8, it's clearly different. You start it; it sounds different. You rev it; it sounds different. And when you ask it to do something, it's in a league unto itself."
[pullquote]
Audi R8 V10 Plus Coupe – $189,900
Bang & Olufsen sound system
$1,900
Carbon ceramic brake package
$9,900
Diamond Pattern-stitched leather sport seats
$5,000
[/pullquote]
The Audi R8, which costs $189,900, has the performance and features to classify it as a super car. As might be expected, many features that might be considered optional – including racing shell seats in Nappa leather, a virtual cockpit and a Wi-Fi hotspot – come standard on the R8. But like other cars in its classification, there are a wide variety of customization options that allow buyers to truly make the car their own.
A driver who enjoys listening to music while he or she drives can choose to install a 13-speaker, 550-watt Bang & Olufsen sound system for $1,900. One who is planning on spending serious time at the track might opt for the high-performance carbon ceramic brake package for $9,900. And a driver who just wants a vehicle that stands out on the road can ask for a matte finish paint job, a style Hill says is reasonably new in the United States, for $6,000 or try something more subtle with diamond pattern-stitched leather sport seats for $5,000.
Because the cars are typically built to order, Hill says there are many ways a buyer can get a car that suits exactly what he or she wants.
A Bespoke Flight Experience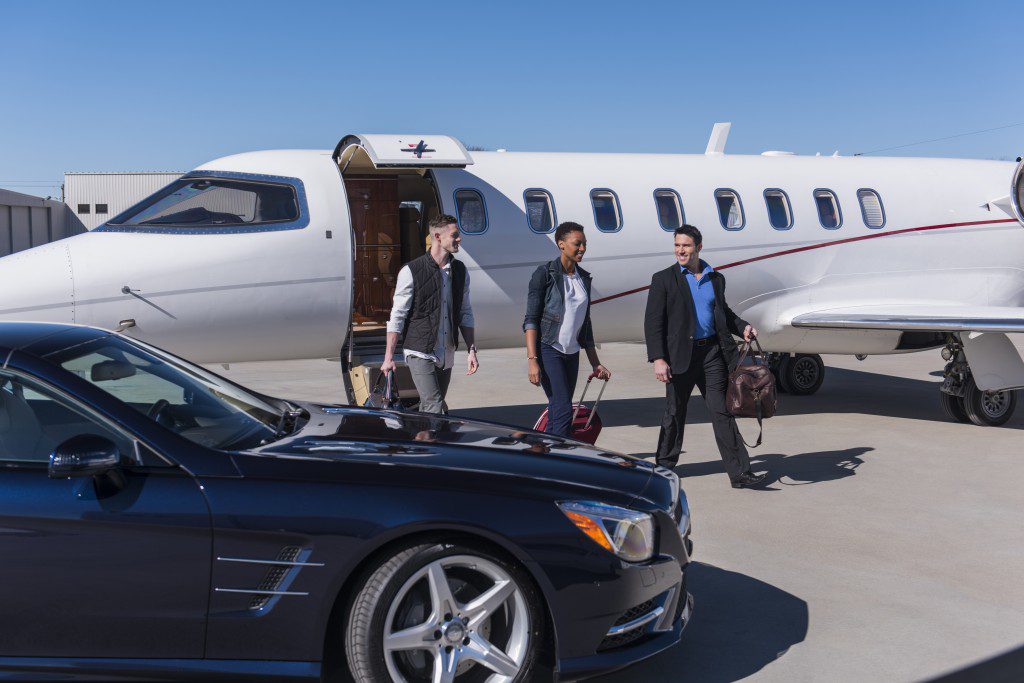 Commercial airline flights are rarely a pleasant experience – between security checkpoints, the check-in process and the inevitable delays, getting to your destination is often a stressful, unpleasant journey. For those who enjoy flying in style, however, there are options for a flight tailored just to your needs.
Flying with a charter jet company such as Omni Air Transport, located in both Tulsa and Oklahoma City, eliminates many of the hassles associated with commercial flights. While the company prides itself on making travel more convenient and pleasant, it offers more by keeping each client's needs in mind.
"We go further by bespoking the experience to match our clients' individual needs – whether it's a business meeting with the need for a meeting room or a special anniversary where a specific gift is required, our dedicated support team is on hand to make all necessary arrangements on the client's behalf," says Dan Burnstein, CEO of Omni Air Transport.
The cost for a flight can vary – Burnstein says prices can range anywhere from $8,000-$9,000 for single-day trips up to $70,000-$80,000 for multi-day, multi-stop trips. He adds that the company, which has been in business since 1983, has noticed more new clients realizing private charter is a more viable option than they expected.
[pullquote]
Charter Flight
Single-day trip
$8,000-$9,000
Multi-day, multi-stop trips
$70,000-$80,000
Additional amenities
Varied, depending on need
[/pullquote]
The benefits include convenience, a charter sales and scheduling team available 24/7, a choice of multiple types of aircraft and, of course, the ability to choose exactly what will make your flight perfect.
"We can make simple arrangements like catering and drinks, which are directly passed on to the client at cost, to the more elaborate add-ons," Burnstein says. "It really is just a question of what is required as opposed to if we can comply. Nothing is beyond our expert team's ability to arrange. If it is needed, our team will ensure we deliver."