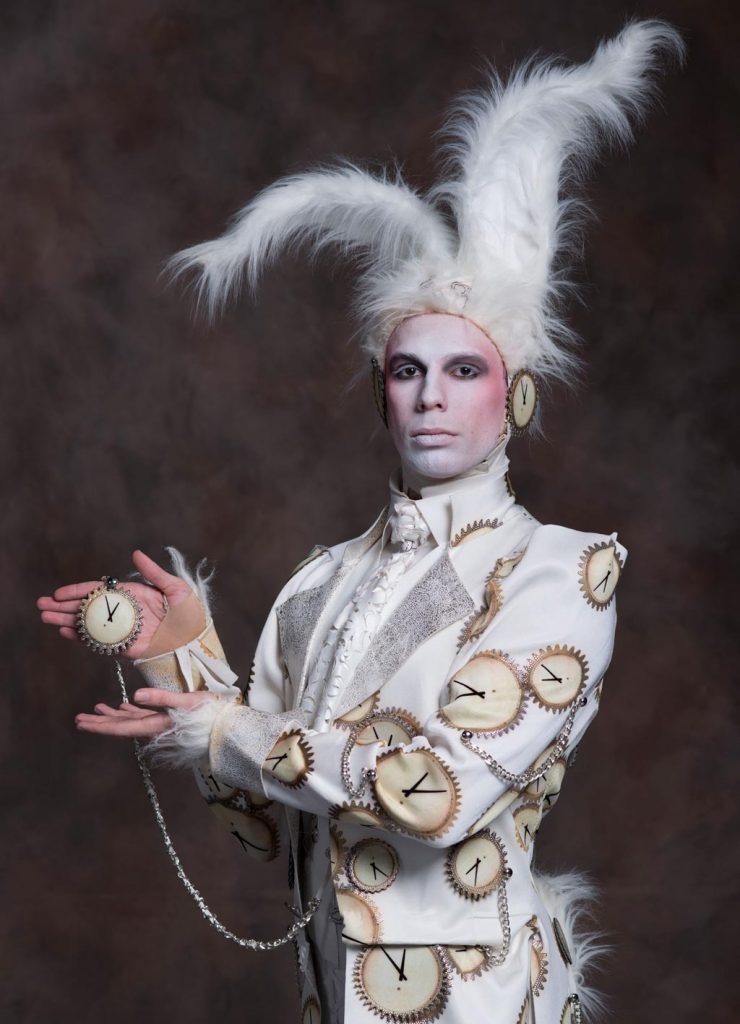 Lewis Carroll's fable Alice's Adventures in Wonderland comes to life with the Oklahoma City Ballet in its newest production, Alice (In Wonderland). With magical choreography, a stunning score and larger-than-life costumes and props, you'll be whisked away to Wonderland in seconds flat. 
Since a major part of the magic in Alice comes from the sensational characters, one may wonder how a story this colorful can be conveyed without dialogue. OKC Ballet's artistic director, Robert Mills, says it won't be an issue.
"Once ballet transformed from a social dance to a performing art, it began its evolution on the stage by telling stories," he says. "The human body and face can convey incredible emotions without words."
The stage production brings all the characters you'd expect to see to the forefront – the Mad Hatter, Queen of Hearts and White Rabbit – with accompaniment from the OKC Philharmonic and students from the OKC Ballet Yvonne Choteau School. 
"Students … appear in the production as miniature doors, baby flamingos and other colorful characters," Mills says. "They audition to take part in the production, they have their own separate rehearsals, but also rehearse with our professional dancers, allowing them an incredible stage experience."
Originally debuted in Washington, D.C., the show has traveled across the nation and even to Hong Kong, where Mills says it was received very well. This run is an Oklahoma premiere. 
  "I wanted to bring the production to Oklahoma … because it has challenging dancing for our company, it is whimsical and fun, and accessible to both the ballet novice and the balletomane," he says. "Septime Webre's version stays true to the original Lewis Caroll story but uses dance, pantomime, music composed by Matthew Pierce – who will also travel to OKC to conduct – colorful costumes designed by Cirque du Soleil designer Liz Vandal, and sets designed by New York City designer James Kronzer to great effect," Mills says. 
Can't-miss additions include "flying" characters (with the help of ropes and harnesses), plus stunning puppetry, complete with a massive Jabberwocky controlled by several dancers at once. 
Described as a "fast-paced whirlwind of color and action" by Mills, the production promises to keep audiences on their toes from start to finish. 
The show runs Oct. 26-28 at the Civic Center Music Hall. Get tickets at okcballet.org.