In many neighborhoods, you can find a few types of lawns. There's the one manicured with extreme care, down to the last blade of grass. Then there's the lawn you can tell is mowed only out of obligation. More recently, you might have noticed a yard that has just cacti, gravel and raised gardens.
Once seen as unusual, homeowners favoring the last option find an increasing number of neighbors doing the same because the ubiquitous green grass rug is being reexamined.
Xeriscaping is one of the biggest trends in today's yards. Rather than Bermuda, St. Augustine and fescue grasses, it incorporates drought-resistant species like yucca, fountain grass and hydrangea.
"It's the art of using plants that hardly require any water," says Brian Jervis, a horticulturist with the Oklahoma Cooperative Extension Service. "You see that a lot in Arizona and places where there are drier climates. It's a pretty neat option."
Xeriscaping has become a critical choice in municipalities with water rationing. According to the Environmental Protection Agency, the average American household uses about 320 gallons of water per day, with about 30 percent of that going to irrigating lawns and gardens.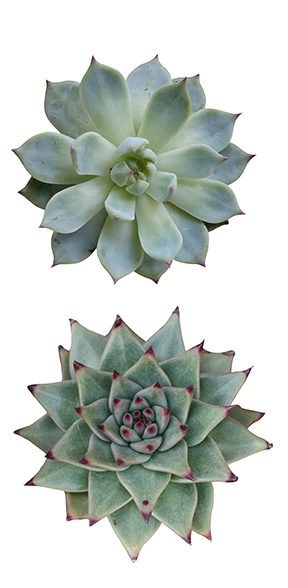 Xeriscaping costs less than a conventional green lawn in the long run, but it's expensive to get started and complicated for some.
"You want lava rocks, and those cost more," Jervis says. "Also, those types of plants can be slower to grow; therefore, they're often more expensive at nurseries."
For those who don't want to fully commit to xeriscaping, Jervis says another trend includes vegetable gardens in raised beds. They can be used to grow produce but require a lot of care. Flower beds can also replace grass, but they generally require more work than mowing a lawn.
Many plants grow well in Oklahoma's climate, says David Hillock, a consumer horticulture specialist at the extension service.
"There's a lot more out there than just cactus," he says. "Annuals that give ground cover but don't require a lot of water are great for xeriscaping. Ice plants are an example of that. Red yuccas are ornamental and look good. Native species like purple clone and baptisia are good, as is rattlesnake master and sumacs. Anytime people can choose native species, that's always a good idea."
Rethinking front and back yards continues to evolve.
"Native buffalo grass is really suitable for lawns and requires very little irrigation and fertilizer," Hillock says. "Some people still want some kind of grass but want to reduce the amount of mowing they do; they can go that route. There's also food-scaping – that's a more recent trend where you can grow species that are ornamental but also edible."
Jervis says finding a favorite nursery helps when reimagining your property's landscaping.
"There's all kinds of trends," he says. "There are some people who have become tired of looking at grass and have gotten pretty imaginative on how they want their yard to look."