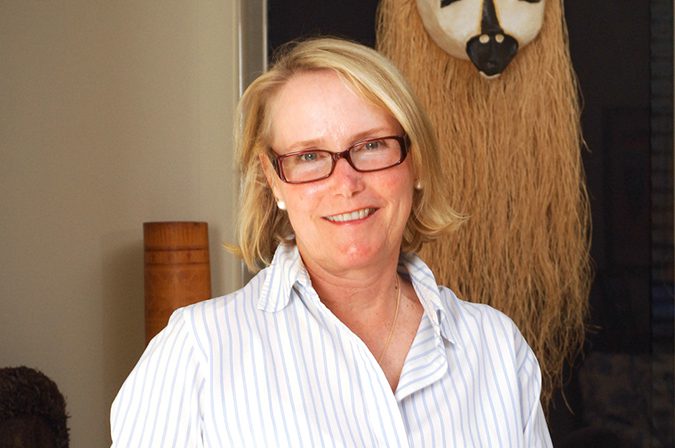 No amount of unseasonable August rain could dampen spirits on the Oklahoma City film set of Light from the Darkroom. In fact, it actually helped make Western Avenue an even more accurate stand-in for Panama.
When first-time screenwriter Kathleen Rooney finished her religious thriller, she knew she wanted production of the film to support the growing film industry in her home state.
"We are very fortunate in Oklahoma to have this talent. When we decided to go forward with the project, it was obvious that we wanted it to be made in Oklahoma," says Rooney.[pullquote]"If you are making films in Oklahoma, you aren't doing it because you are making $100,000 a year. You are doing it because you can't imagine doing anything else,"[/pullquote]
Rooney toyed with the idea for a while, then she consulted a good friend – a Monsignor in Rome – who told her she should pursue writing the script. With the support of her family and a lot of research on screen writing, Rooney got to work. Her sister-in-law, also a writer, put her in contact with Al Reinert, the Oscar-nominated writer of Apollo 13. Despite being intimidated by his background, Rooney says she and Reinert hit it off immediately. He, in turn, was interested in co-writing the script.
She sent the finished script to fellow Oklahoman and deadCENTER film festival executive director Lance McDaniel, a veteran of the Oklahoma film industry.
"I was completely drawn to the story," says McDaniel, who usually writes the movies he directs.
The script was complicated but uplifting. McDaniel was immediately taken with the powerful Panamanian female characters that are forced to fight for their lives and examine their faith as they try to understand the events of a massacre during a religious pilgrimage.
Much of the life of the story is owed to Rooney's life and work with her husband, Francis, who is member of the Panama Canal Advisory Board and also served as Ambassador to the Holy See from 2005 to 2008.
"After spending time with Rooney, figuring out where all this came from, I thought, 'Wow, this is going to be an awesome movie,'" says McDaniel.
McDaniel and Rooney also had a mutual cause: Supporting the Oklahoma film industry and the people working in it.
"If you are making films in Oklahoma, you aren't doing it because you are making $100,000 a year. You are doing it because you can't imagine doing anything else," says McDaniel.
He feels this passion for film makes for a more genuine product. It was everyone's hope that Oklahoma could serve as the set for the story based in Panama and China.
The Rooneys put McDaniel in touch with their friends and film industry people in Panama. He flew out immediately.
"It felt like Oklahoma from a people perspective," says McDaniel.
McDaniel felt that Oklahoma City looked similar to Panama City, as well. He returned home and assembled a nearly all-Oklahoman crew to help bring the script to life.
Location scouts found just the right spots, including an art gallery and shop on Western Avenue and a sorghum field in Choctaw that would act as rural China. Set directors dressed the stage, ensuring that even the appropriate Panamanian fruits made an appearance in kitchen scenes. And McDaniel's friend, recording artist Graham Colton, created music that captured Panama so well that even leading lady and former Miss Panama Patricia De Leon was blown away.
"Everyone is taking it very seriously," says McDaniel.
"Francis and I have been really impressed at the level of professionalism of the crews that Lance has assembled," says Rooney.
The reaction of the international cast members chosen to fill the starring roles – including Puerto Rico's Lymari Nadal (American Gangster, America), Russell Wong (Romeo Must Die, Joy Luck Club) and Breaking Bad's Steven Michael Quesada – has been a source of pride for Rooney and McDaniel.
"It's a really good tool for Oklahoma," says McDaniel. "The actresses and actors go back to their other sets and talk about working in Oklahoma."
"It's been fun for me and I have enjoyed it, but the thing that has been the best is seeing what I have always heard: 'The people in Oklahoma are our greatest asset,'" says Rooney.