Not many places can pull off an extensive menu quite like the quirky Whiskey Cake Kitchen and Bar in Oklahoma City. When we say extensive, we mean it – snacks range from goat cheese fondue and beef jerky to arrosto misto and Thai barbecue duck wings.
[media-credit name="Photo courtesy Whiskey Cake" align="alignleft" width="252″]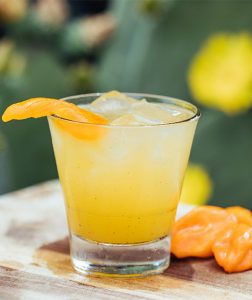 [/media-credit]
The eclectic nature of the grub continues in the entrées – try chicken and waffles or some turkey chili if you yearn for comfort food, or maybe whiskey-braised short ribs or a shrimp-and-grain salad for something new. Round out your meal with the namesake dessert – a toffee torte with bourbon creme anglaise.Cocktails abound, as do options for those with dietary restrictions.
The joint is open for brunch, lunch and dinner, with a popular happy hour in stylish digs. 1845 Northwest Expressway, OKC; 405-582-2253; whiskeycake.com
[media-credit name="Photo courtesy Whiskey Cake" align="aligncenter" width="696″]

[/media-credit]