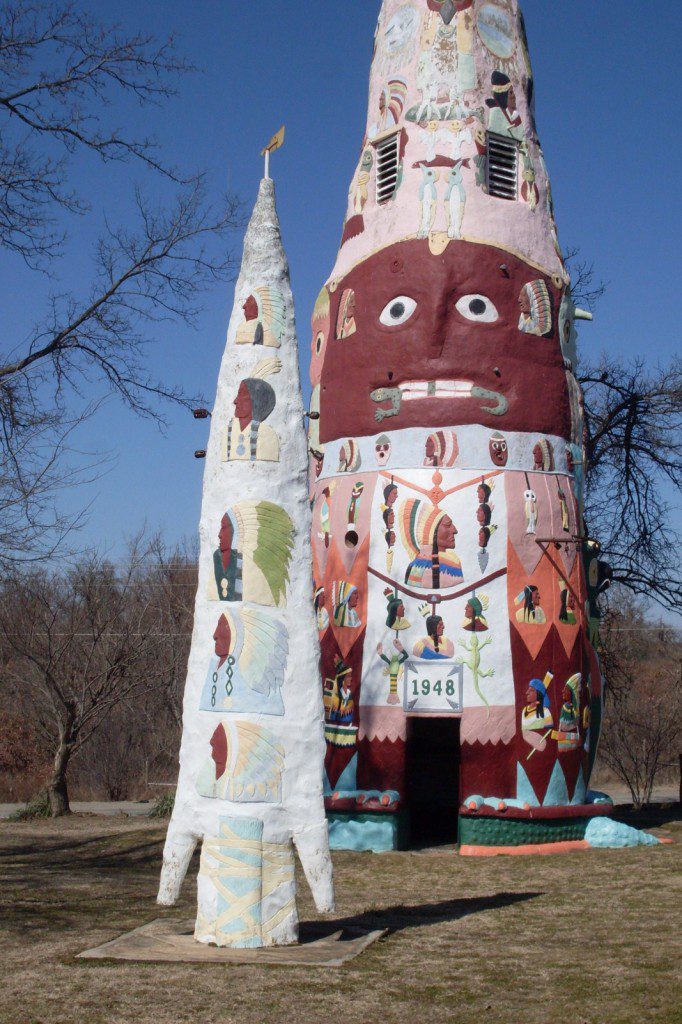 1. Gaze at the fireworks over ONEOK Field and downtown after the Tulsa Drillers' Friday night games.
2. Cheer for contestants in the dance competition at the annual Red Earth Festival June 5-7 in Oklahoma City.
3. Gnosh on goodies from the food trucks on Wednesdays at Guthrie Green in the Brady Arts District.
4. Camp at Osage Hills State Park. Enjoy the hilly walking trails, water falls and wildlife.
5. Oklahoma is home to a wealth of wineries. Spend a day visiting several in central Oklahoma, including Tres Suenos Vineyard and Winery in Luther, StableRidge Vineyards and Winery and Territory Cellars, both in Stroud.
6. Celebrate Oklahoma's native son at Woody Guthrie Folk Festival July 9-13 in Okemah.
7. Hike the Black Mesa to enjoy the view from Oklahoma's highest elevation point.
8. Take a photo in front of Chaps My Ass, a motorcycle specialty store, in Medicine Park. While you're in the town, take advantage of its quaint, locally owned shops, restaurants and lodging.
9. Float along the Illinois River in a raft, inner tube or canoe.
10. Enjoy a Big Country at one of the state's many Hideaway Pizza locations.
11. Take advantage of Oklahoma's topography with a romantic weekend at Beaver's Bend and Hochatown State Park in southeast Oklahoma's picturesque Ouachita Mountains.
12. Stay late on Saturdays at the Oklahoma City Zoo and take advantage of cooler temperatures while enjoying the zoo's exhibits.
13. Visit America's only skeleton museum, the Museum of Osteology, in Oklahoma City.
14. Cheer on athletes with physical disabilities at the annual UCO Endeavor Games June 5-8.
15. Reserve a space to tour Once Upon a Time: Stories in Art About People, Animals and the Land at Gilcrease Museum.
16. Ring in the start to summer with a summer solstice walk at Spiro Mounds. Hear about the history of these ancient mounds that were used to track the sun's movements throughout the year.
17. Drink a pop at Pops, which offers more than 600 flavors in its Soda Ranch in Arcadia.
18. Regroup at Quartz Mountain Resort, a serene lodge and state park nestled in the Wichita Mountains in southwestern Oklahoma.
19. Take a selfie with a totem pole in Chelsea.
20. Cheer on the turbo-charged lawn mowers during El Reno's Grascar season.