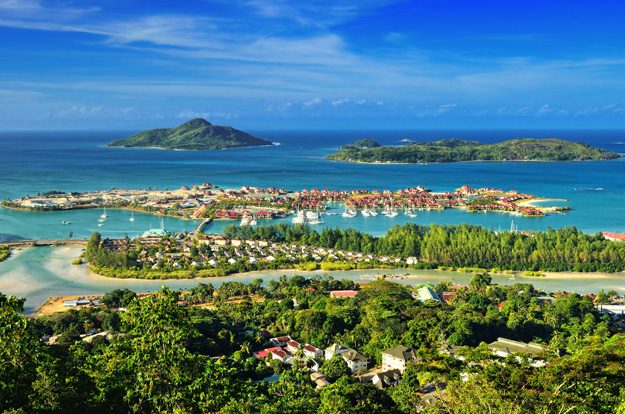 [dropcap]Honeymoons[/dropcap] are the icing on the wedding cake. They are the reward for all the hard work put into planning a wedding and an exciting start to marriage. So why not do it right? Luxurious honeymoon getaways abound all over the world. Find an excursion that fits your individual style and interests, from the beach and boating to diving, golf, wine tasting, history, archaeology and horseback riding.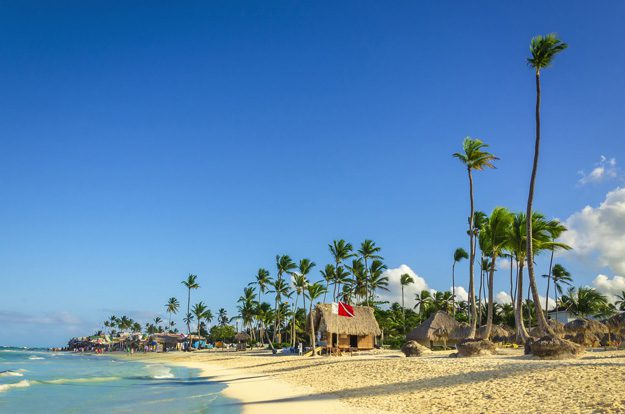 Republic of Seychelles
Oberoi Mauritius is the recommended luxury hotel at the Republic of Seychelles. You can expect Mauritian treatments and diverse cuisine that includes Euro, Asian and Creole styles. Chartering your own boat is a memorable way to tour the environment and get a different perspective of the island. Being on the water and experiencing the marine life while having the freedom to explore the shoreline from unobstructed views engages the senses.
Anguilla
Cap Juluca in Maundays Bay has Moorish-style architecture and seaside villas. If you want to incorporate some golf into your honeymoon, try the CuisinArt Golf Resort & Spa in Rendezvous Bay. These Mediterranean-style, whitewashed villas have spas and a Greg Norman Signature Design Championship Golf Course.
East Coast Wine Trail
Stonington Vineyards in Connecticut offers wine tastings and tours and also provides a vineyard wedding venue. A fall foliage honeymoon train ride is a romantic way to see the east coast. Wine tasting tours and cooking classes are relaxing and informative ways for a newly married couple to bond.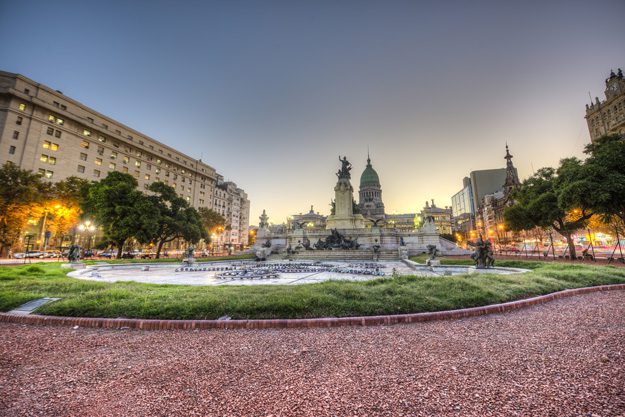 Buenos Aires, Argentina
Alvear Palace is located in the chic Recoleta neighborhood. Get tickets to a dinner and tango show. Experience the famed Argentine barbecue and visit Eva Peron's memorial if you want to add in some history and culture. 9 de Julio Avenue is the widest boulevard in the world. Spend time on this boulevard to experience how Argentina is the "Paris of South America." Have the evening to look forward to the Argentine nightlife.
Hawaii
Lanai is the formerly private island known as the "pineapple island." Total relaxation is perfect for honeymooners, and the perfect thing about the Four Seasons Lanai is that there are two locations you can shuttle back and forth to – Manele Bay on the beach or the Koehle Lodge in the mountains. Both are part of the Four Seasons hotel. You can interchange activities between the two facilities and enjoy yoga on the beach, scuba diving and watching spinner dolphins and humpback whales at the Manele Bay location. Golf, horseback riding, archery, sporting clay and off-roading are just some of the activities offered at Koehle Lodge location.
Croatia
History and archaeology lovers would enjoy a honeymoon in Croatia. Not only are there beautiful beaches and exotic cuisine, but there are also cultural sightseeing spots for the couples who need an itinerary for their day. Three areas to consider are Dubrovnik, Istria and the Dalmatian coast. A great honeymoon memory to look back on could be taking a sea kayak and snorkeling in Dubrovnik and going to the medieval hilltop towns in Istria. If you're not cruising there, stay at the Villa Dubrovnik along the Dalmatian coast and take advantage of the Vaporetto boat service, which provides accessible exploration to the Old City. Spa treatment for two on a private and secluded beach is part of the charm.
Mustique
The Cotton House is a 17-bedroom boutique hotel that offers suites with private pools. Horseback riding, tennis and spa indulgences are activities to build into your day when you're not relaxing on Mustique's stunning beach. The Veranda restaurant's menu offers local favorites like suckling pig roasted with local spices and baked dark chocolate crumble for dessert. The seafood selection is succulent, too.
These seven destinations give you choices all around the world depending on which continent you prefer. Whether you are foodies, athletes or beach lovers, these resorts provide a full package of activities. Paradise awaits on your honeymoon.