Rural and downtown evolutions mark how Perry has changed from just being known as the wrestling capital of Oklahoma and the home of Ditch Witch.
Wynona and Ralph Passow made an exotic wager on having income during their golden years. The payoff was an unusual business and tourist attraction.
Southeast of town, the Passows run a camel farm. They also have llamas, miniature donkeys and alpacas to entertain thousands of annual visitors, because some camels, especially the males, can get ornery.
"The mini-donkeys and alpacas are the nicest because they'll come up and eat out of your hand," says Wynona Passow, who began the business 20 years ago with her husband. "We're just dumb farmers who came across something that could make a lot of money in our retirement."
Passow speaks after not having much sleep because of the birth of a baby three days earlier.
"I'm 76, and that's too old to be chasing camels around," she says. "When they have their babies, especially in the cold, they can go into shock, so you're running out to the barn every three or four hours."
But the price is worth it.
"That little bull will sell for $4,500," she says. "A baby female goes for $6,500. Yearlings go for $15,000."
The Passows' clients are owners of exotic pets throughout the western hemisphere. They looked for an unusual business – "If you do what everyone else does, you don't make money," Wynona Passow says – that could accommodate Ralph Passow's severe allergies.
They're down to eight camels on-site after having 50 four years ago. Most of their herd are leased out for breeding or milking.
In Perry proper, a revitalization of the Courthouse Square Historic District draws hundreds of people downtown everyday.
"A lot of people come to town because of the square," says Sue Sands, owner of Yankee Dime Mercantile, an antique store. "It has that Mayberry feel. You can walk around and get something to eat and shop. Perry Main Street is getting all the buildings filled and starting to put in loft apartments on the second floors. It's lovely. It's a comfortable place to be."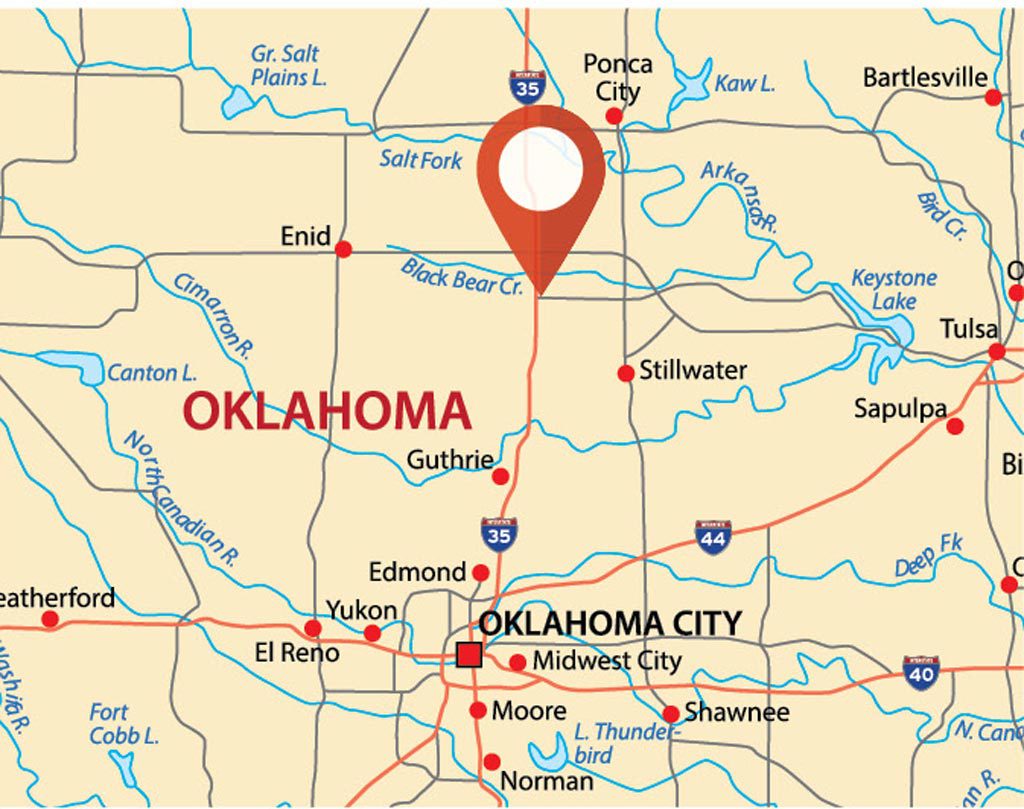 Web-Exclusive Extended Interview with Wynona and Ralph Passow
Wynona Passow says she and her husband, Ralph, were looking for retirement income when they got into the camel business more than 20 years ago. The Perry native could have just as easily made it in standup comedy.
Calling herself "just a dumb farmer" who fell into something lucrative, Passow approaches life with a heavy dose of laughter … and her husband's sense of humor is "even worse."
For instance, she generally doesn't name her camels because the Passows sell them to exotic animal owners for $4,500-$15,000 per beast.
"That way, you don't get so attached. [But] if you get mad, they all have the same name," says Passow, referring to shouted expletives that accompany the camels' hard-headedness.
She made an exception in March when a calf was born.
"That mother I call Disagreeable; she is the most ill-tempered mother we have ever had," Passow says.
Another alteration to the no-name game came with Pretty Girl.
"She was a dark, shiny-haired one and came out of a good mama," Passow says. "She was always nice and friendly."
Pretty Girl is leased to a Colorado farm, where her milk sells for $100 per gallon to health-food fanatics desiring its natural insulin.
The Passows, married for 59 years, were hay farmers who also had winter pastures for cattle. They started the camel farm on their 1,200-acre spread almost by accident.
"Ralph has allergies real bad and we don't like to spray," she says. "So we looked into camels for keeping down the weeds and such. We started with two heifers and a bull."
Their herd grew to 50, but most have been sold or are leased out in the past several years. They are down to eight on-site.
"We've slowed down, so we don't have as many," Passow, 76, says. "I'm an old lady."
Over the decades, Passow says, "We've sold to [customers in] Chile, Mexico, the Dominican Republic and Puerto Rico, but mostly it's the United States.
"We sell 'em to anyone who has the money. We sold one to a woman in Las Vegas who exhibits it for $500 a day. We sold a bunch to an exotics dealers in Mexico City."
Visitors to the camel farm can pet calm members of the herd through a fence. Mean ones are kept far away.
"We don't let people in the [160-acre] pasture because they are wild animals," Passow says. "They're tame, but they want to romp and play.
"Females and babies are nice, but the males can kill you. Our first male actually killed its previous owner by biting and crushing his head. Camels are rutting animals and the males are aggressive when they rut."
The Passows' farm is 4 miles east and nearly 4 miles south of Perry. They rely on the Oklahoma tourism department for publicity because they don't have a website.
"We're technology-challenged," Passow says with a chuckle. "We're old."
Raising camels always brings new challenges, especially with medical issues. Taking them to a veterinarian "is difficult because they stress out so easily and that can make [an ailment] worse. You try to learn from what happens for the next ones because" sick camels can die quickly, Passow says.
"We burned our 'book' on everything we know about camels several times," she says. "We 'rewrite' it all the time. We've learned from the school of hard knocks."