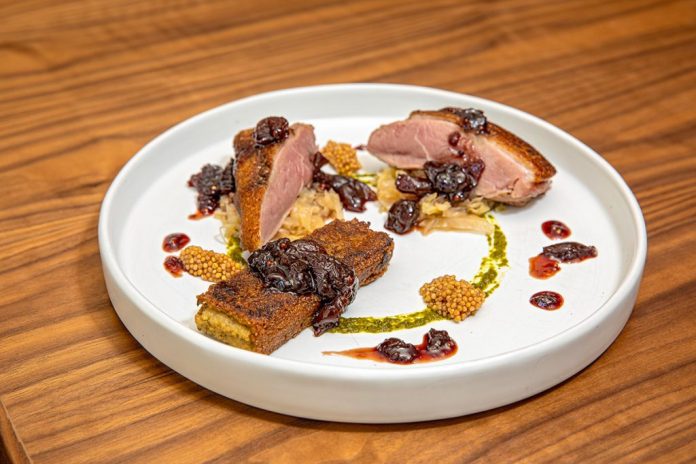 There's a grand, old rambling house nestled in verdant, sunny woods not far from Philadelphia. That's where Ian Van Anglen's grandparents live.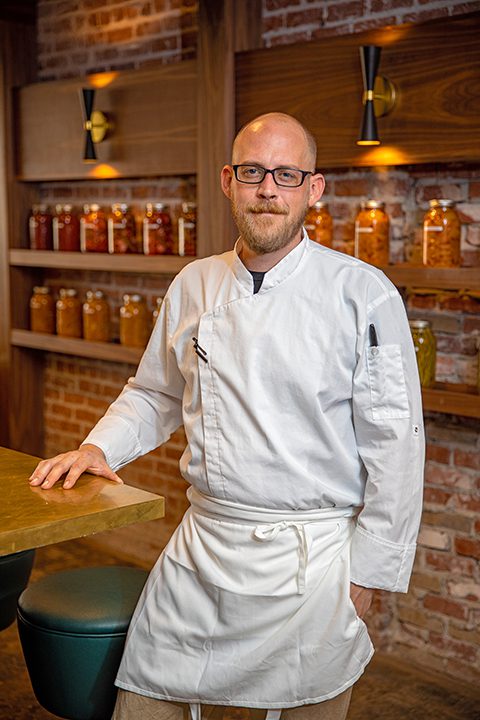 "One of my earliest memories takes place there," Van Anglen says. "My dad put me in a high chair next to a stockpot and told me, 'Stir! Don't stop stirring!' I later found out it was Cajun roux. My family was all about food – our lives centered on dining."
The name of that house is Lowood.
Recently, in a bright, new and trendy restaurant in downtown Tulsa named, not by coincidence, Lowood, three of its owners met just before the dinner rush. Noah Bush and T.C. LeRoy were dapper in tailored blazers and Van Anglen was in chef's whites.
"We've been planning Lowood for many years," Bush says. "For as long as I've known Ian, he and I have loved to toss around ideas. If we opened a restaurant, what would the menu be?"
Van Anglen replies: "I've always known pasta would be a part. I have my own take. It's not traditional Italian – not really Italian at all – but modern and hand-made fresh every day. I love playing with fruit and stuffed pastas. Of course, there's always room for classic, well-executed dishes, like our rich, creamy gnocchi with burgundy truffles shaved on top. I've been making that dish for 15 years.
"And how could I open a restaurant and not have a woodfire grill?"
Lowood has a large, Argentinian grill, with logs rusticly burning, while a domed, brick oven dominates one side of the open kitchen.
"The fire's a living thing, and a challenge," Van Anglen says. "You can never use a timer; you must always watch the flames."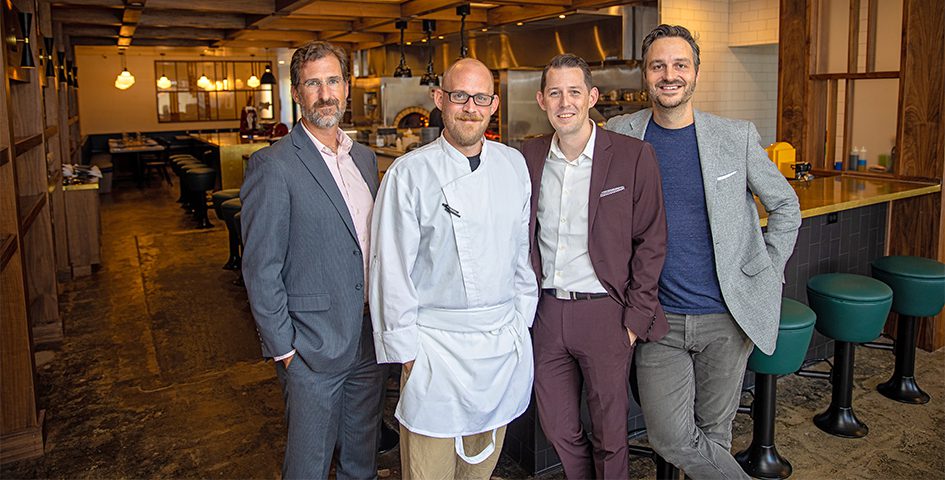 Bush, a sommelier like LeRoy, adds: "T.C. and I have very definite ideas about wine. Most places just stock the labels people know. We go out of our way to seek tiny, family-owned vineyards that people should know, but don't. We start with Ian's menu. We choose varietals that will bring out the flavors of Ian's food."
The owners then discuss the restaurant's atmosphere.
"Sometimes I think that what's missing from the hospitality industry is hospitality," LeRoy says. "We wanted to change that. We spend our free time cooking together, opening new wines, welcoming people to our home. We wanted to make our guests at Lowood experience that."
Bush adds: "When you're hanging out at a friend's house, chances are you'll end up in the kitchen. That's why we've built our enormous home kitchen island. We've tried to make everything here familiar, but also outside the box."
The menu is created entirely by Van Anglen, although he wants to change that.
"I wanted my first menu to show the staff how I think – how I approach food," he says. "But this is a collaboration. I want to share what I've learned with my line cooks, and I want to learn from them. My goal for one year from now is to have a menu that is a group effort."
And there are some great chefs working at Lowood, including Austin Plumlee, former sous chef at the Tavern, and Josh McClure, former executive chef of the Chalkboard.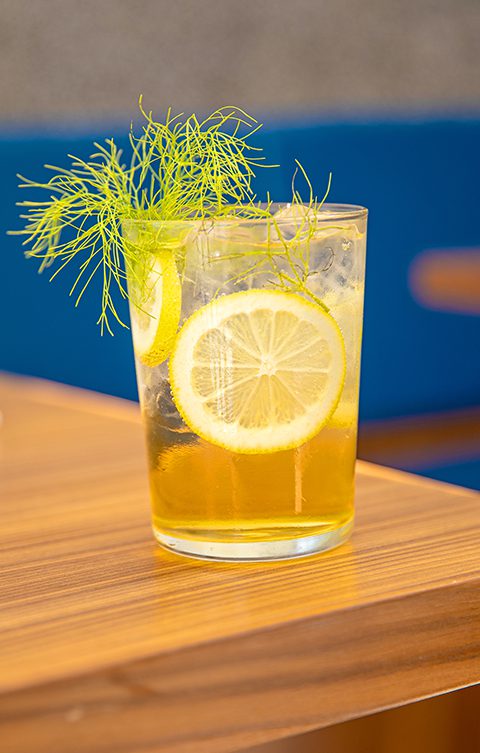 The menu dazzles. A crowd favorite is the peach agnolotti.
"We take Porter peaches and roast them to consolidate the flavor, and combine that and house-made ricotta for the stuffing," Van Anglen says. "We saute it in brown butter with radicchio charred on the grill, and finish it with pistachio and sheep's milk toma cheese from Lovera in Krebs. We went out to Porter at the height of the season, got bags and bags of peaches and jarred them. Anything we can get locally, we do."
Every dish is memorable, but the duck entrée stands out.
"We dry age the duck breast for 14 days," Van Anglen says. "We make a quick sauerkraut as a base; we use jarred cherries, pickled mustard seed and Italian salsa verde."
That's a sprightly sauce invented during the Middle Ages. The duck is finished on the woodfire grill. Alongside it, Van Anglen places a slice of rich, savory scrapple made from the duck's leg, which he says is "an homage to my Philly roots."
"We do dishes with a twist," Bush says. "We try to push the envelope. You'll taste it and think, 'It's not supposed to be that good.'"