Nothing ushers in the fall and winter festivities like a visit to Big Cedar Lodge in the Ozarks.
The resort in bucolic Ridgedale, Missouri, is ideal for late October, Thanksgiving break or Christmas. Big Cedar Lodge is adorned with foliage, ornaments, gourds, pumpkins, Christmas trees, sleighs and gingerbread houses.
Cocooning in this wilderness retreat recharges you and gets you into the spirit of the season. Mornings are mysterious and calming with dew and occasional fog over Table Rock Lake. The tranquil, ensconced valley is also why guests long to return to this resort just north of the Arkansas line. It's 3 ½ hours from Tulsa and 5 from Oklahoma City.
Dining
Thanksgiving and Christmas buffet reservations can be made at the Osage Restaurant, Buffalo Bar or Arnie's Barn at Top of the Rock. Or you might prefer private dining in your cabin, where the spread is brought to you. The earlier the reservation, the better. The resort has many restaurants, including the kid-friendly Buzzard Bar in the Devil's Pool restaurant basement with live entertainment. Other restaurants are Truman Cafe and Custard, Worman House and Frosty's.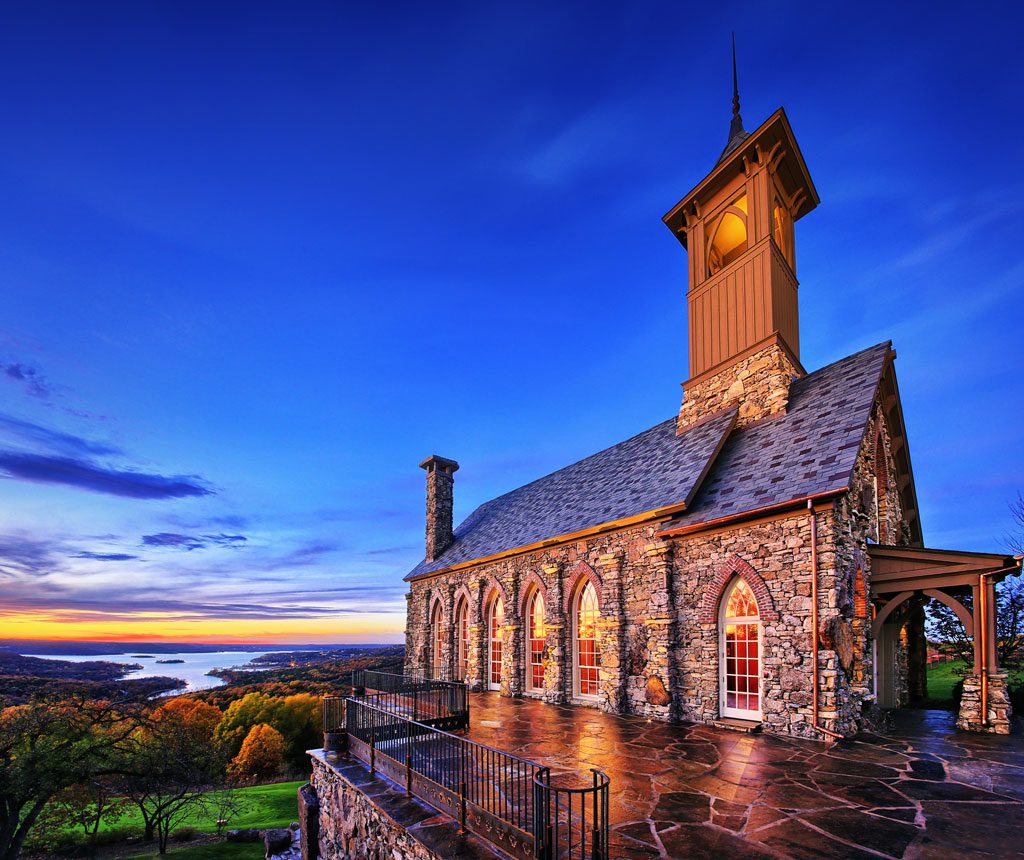 Lodging
Options range in size from cottages, cabins and lodges to condos and luxury cabins.
The resort is close to wilderness trails, which lead to the main village and marina. Both Big Cedar Lodge and the Wilderness Club have courtesy shuttles, but the walks are relatively easy.
Activities
The recreation included in the lodging price makes the resort an ideal destination. Boats, fishing, hiking, miniature golf, sports and playgrounds keep you active.
The Wilderness Club's Brushey Creek Clubhouse has a heated pool and hot tub. (Enjoy tubing on the Lazy River in the summer.)
Top of the Rock is the paradise bluff of restaurants, along with shopping, whiskey and wine cellars, patios and firepits, all overlooking the impressive golf course. Lost Canyon Trail – a tour of a four-story, cascading waterfall through a cave and over an Amish wooden bridge – is a must. The Ancient Ozarks Natural History Museum has many pre-Colombian artifacts.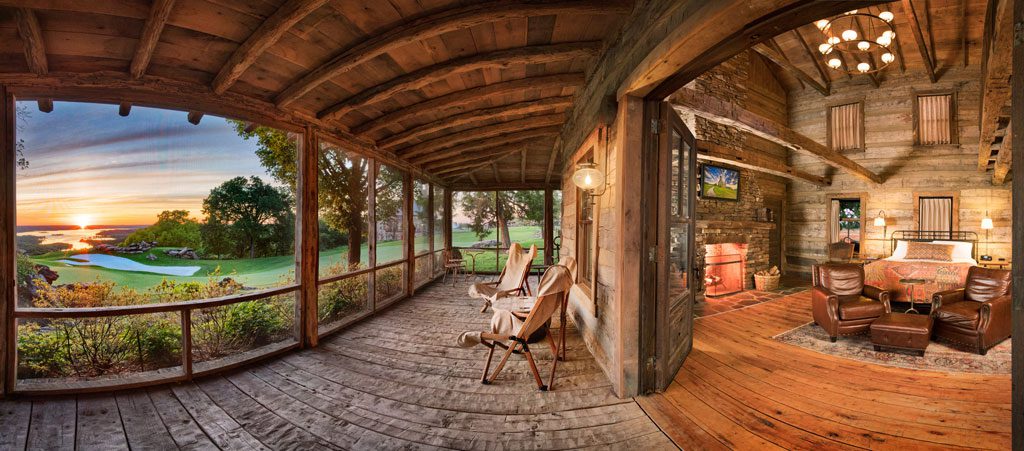 Walking the trails of Big Cedar Lodge, you hear peals of laughter from people ice skating and playing shuffleboard. Enjoy waterfalls and the Devil's Pool bridge and savor touches of Americana in the decor. Night hayrides are magical as you traverse the illuminated resort and participate in campfire sing-alongs and s'mores.
Part of the resort's charm is that you can ask many experienced travelers about their favorite trips and many respond that Big Cedar Lodge is at the top of their lists.
Celebration Location
Make your buffet reservation long in advance. Top of the Rock restaurants serve the same buffet at each location.

 

Reserve lodging. Consider scheduling a trip with others and imagine playing board games and bonding.
Schedule nearby excursions. In addition to resort activities, drive to nearby Silver Dollar City or Dogwood Canyon Nature Park, which have roller coasters and wildlife tram rides.

 

Visit the Cedar Creek Spa and Salon. Indulge yourself while family members are on excursions.

 

Enjoy Fun Mountain. This game center gives you a jolt of youth with its rock climbing wall, laser tag, arcade, flip-and-spin bumper cars and bowling.