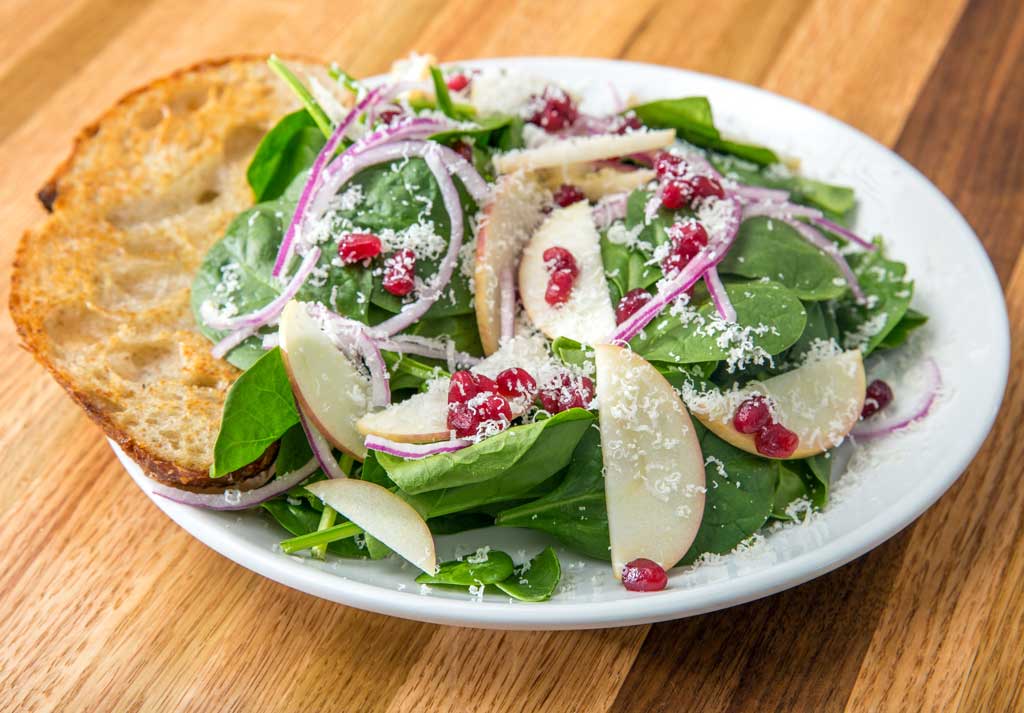 Levain Kitchen & Bakery is relatively new to the Tulsa cuisine scene – having opened in December – but is already garnering positive reviews from customers smitten with the fresh ingredients and casual atmosphere of the eatery.
In Seville Row at 101st Street and Yale Avenue, Levain offers a modern look. Customers find chef Trey Winkle behind the counter, where he whips up delectable dishes like eggs Benedict with a perfectly toasted English muffin and thick-cut ham, precisely poached eggs and crispy thyme potatoes.
Hash is also a popular breakfast dish, featuring sweet potato, chorizo, baby kale, guyere cheese, cauliflower and eggs.
Lunch highlights include a BLT on Levain's signature sourdough with thick-cut bacon, arugula, fresh tomato and mayo served with house-made french fries, and a short rib sandwich on a baguette with blue cheese, pickled red cabbage, caramelized onions, arugula and au jus.
Among the favorites that customers ask for again and again are the warm Brussels sprouts salad with almonds, pickled red cabbage and parmigiano, and the warm salad featuring butternut squash, crimini mushrooms, red onions, arugula, quinoa and bacon.
"Both are autumn/winter items. We won't carry Brussels sprouts into spring, nor the warm salad with butternut squash," says Christina Winkle, Trey's business partner and wife. "So, for example, in the spring we might offer a salad with asparagus and in the summer something with tomatoes and corn. We love the challenge of seasonal cooking. We also believe you're getting the best product when you're eating it in the peak of its season."
Special dinner nights, however, amp up elegance with creative, gourmet dishes such as lamb with broccoli rabe, carrot and fennel; butternut squash with creme fraiche, sage, oyster mushroom and bacon; and brie tortellini with pear, almond and crimini.
Christina says that Trey, along with the entire staff including their pastry chef, Lia Lewis, create everything at Levain from scratch.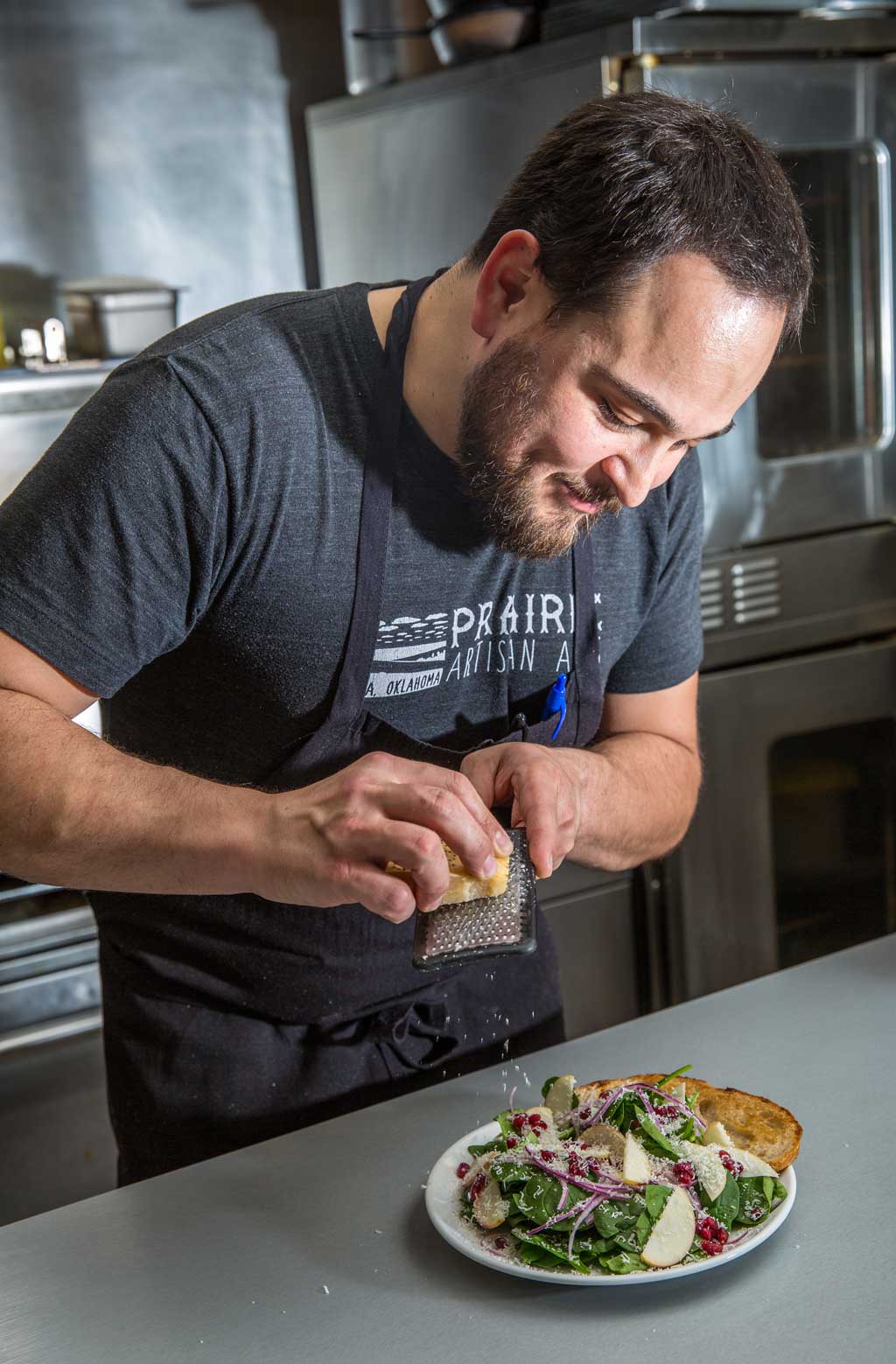 "Trey and I are very passionate about sourcing as much as possible from our local farmers," she says. "Not only is the product usually better and fresher, but it is also another way of sustaining our community. Why support a farmer halfway across the country when we can support our own right here?"
Trey got started in the restaurant business by chance about 10 years ago, and found quickly that he loved the industry, Christina says.
"He dove in head-first and has never looked back," she says. "He has worked at some of Tulsa's finest restaurants, including Doc's and The Chalkboard. His most recent stint was as the executive chef at R Bar."
The couple spent many hours dreaming about opening their own restaurant, and especially opening a small place where they could focus on the food and their guests. They were led to their location by their business partners, Bill and Angie Grant.
"The moment we saw it, we fell in love," Christina says. "So we took a leap of faith and opened Levain just a few months later."