What do Wiley Post, Kevin Durant and Reba McEntire have in common? Not only have they called Oklahoma their homes at one point or another, but they're also Oklahoma Hall of Fame members.
Founded in 1927 by Anna B. Korn, the Oklahoma Hall of Fame selects up to 10 people to be inducted into its honorary ranks each year. Korn established the organization, which was formerly known as the Oklahoma Heritage Association, in celebration of Statehood Day.
Civic leader Elizabeth Fulton Hester and congressman Dennis T. Flynn were the first people to receive this induction honor. Although Hester and Flynn hailed from Georgia and Pennsylvania, respectively, they had a major influence on the state in its infancy. Hester was known for her missionary work and support of women's suffrage, and Flynn had a well-established political career.
Since its first induction in 1928, the organization has recognized 730 members. For each class of inductions, the OHOF holds a televised ceremony that showcases their lives and contributions.
Opening its Museum, Expanding its Reach
Although the induction ceremony is its longest-running tradition, the OHOF has steadily expanded over the years. In 1975, the organization launched a publishing house that distributes books to educators and students across the state. Since its genesis, Oklahoma Hall of Fame Publishing has released more than 180 titles.
The OHOF also rolled out scholarship opportunities to local high school students, including its Oklahoma Scholarship Competition and Oklahoma Hall of Fame Scholarship, in the 1990s. Any high school student can participate in the competition by taking an online Oklahoma history test. Those with high scores receive a minimum of $1,000.
"We give out anywhere from $70,000 to $77,000 [in scholarships] every year," says Michelle Sopp, director of marketing and communications for the OHOF.
In 2007, the organization opened the doors to its Gaylord-Pickens Museum, which hosts several interactive and rotating exhibits. Constructed in 1927, the building is on the National Registry of Historic Places and often serves as a venue for weddings and special events.
"We still have original tile work, marble and Honduran Mahogany," says Sopp. "The building is just gorgeous because of all the original architecture."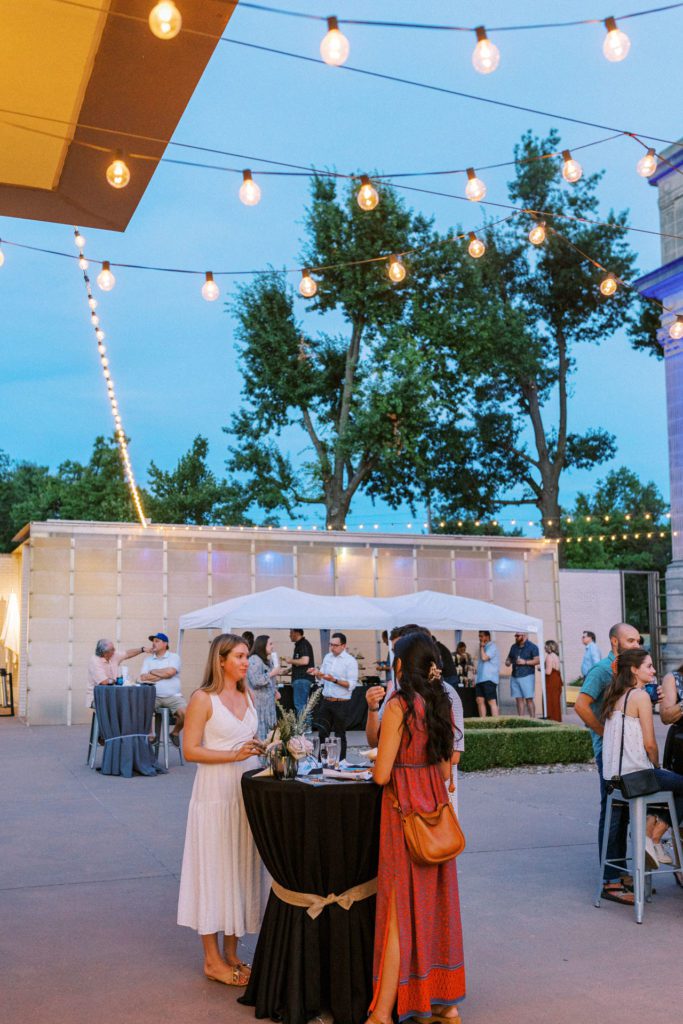 Educating Students of All Ages
Central to its mission is extensive educational programming, which reaches over 600,000 people annually. Through its offerings, the organization hopes to promote pride in the state, support educators and engage people of all ages.
Every second Saturday of the month, the OHOF offers free admission as a part of its themed Free Family Fun Days. Oklahoma Hall of Fame members oftentimes lead group activities.
"We had Bart Conner, who is an Olympic gymnast, teach a fitness class with pumpkins," says Sopp. Similarly, the organization hosts Homeschool Days on a quarterly basis. This program features self-guided and staff-led activities as well.
One of the OHOF's most popular programs is its free field trips, which extend to all Oklahoma K-12 students. School groups can receive free admission, a fuel stipend and specialized tours by contacting the museum in advance. For groups that cannot travel, the organization offers three traveling pop-up exhibitions, The Pioneer Spirit; Generosity; and Individualism, along with complementary curricula that meet Oklahoma Academic Standards at no cost.
To kick off the new year, the Gaylord-Pickens Museum will unveil an art exhibition called Reflection Symmetry on Jan. 10. It will feature artwork from Lawrence Naff and Jason Wilson through March 25.
"We are constantly looking at ways to meet Oklahomans where their needs are," says Sopp. "We really want people to recognize that Oklahomans are amazing, and we believe that Oklahomans are changing the world."
Nominating Hall of Famers
Selecting candidates to induct into the Oklahoma Hall of Fame can be rigorous. The organization accepts nomination forms from the public, receiving an average of 80 to 100 applications annually. To be considered, nominees must meet three criteria: they must reside or be a former resident of Oklahoma; have performed an outstanding service to humanity; and have brought honor or distinction to the state through their efforts.
Once the application window closes, the Oklahoma Hall of Fame sends all nominations to an anonymous committee of members for consideration.
"They understand what it's like to wear our medallion and have that distinction to their name," says Sopp. "They try to whittle it down to around eight [people] or so, but honestly … it gets very difficult, as so many people are deserving of this honor."
After the anonymous committee reaches its decision, the Oklahoma Hall of Fame quickly notifies the new class of inductees. "It's a fun process to let each class know that they have been nominated," says Sopp. "People are so thrilled and honored."