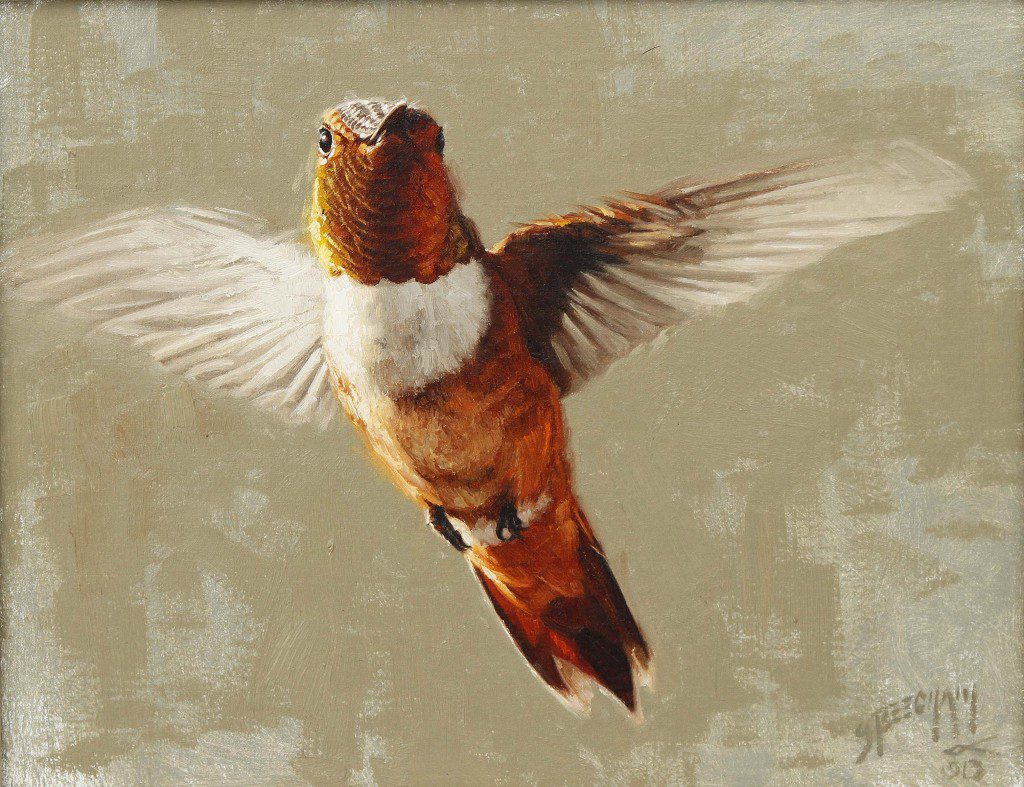 Opens Thursday, April 10
When you think of scenes of the American West, images of Southwestern landscapes, wildlife and people from decades long ago come to mind. If Gilcrease Museum's Rendezvous has had an impact on how we view Western art, it is that sun never set.
The museum's annual Rendezvous Artists' Retrospective Exhibition and Art Sale opens April 10 with a viewing of new and retrospective works by contemporary artists. Works – mostly paintings and sculptures – will be auctioned to help fund Gilcrease programs.
Among the many names included in the exhibit, two stand out: painter Greg Beecham and sculptor Ross Matteson. Both are this year's featured artists and are slated to speak on April 11 at the museum, 1400 N. Gilcrease Road, Tulsa.
Beecham, a veteran of monumental shows, such as the National Cowboy & Western Heritage Museum's Prix de West in Oklahoma City and the Masters of the American West Show at the Autry National Center in Los Angeles, is the son of outdoor artist Tom Beecham (who illustrated the Remington Arms Co.'s admired calendar for almost 30 years). He began his career under the tutelage of his father and even thrived in the same genre of art, but Beecham has established his own name and reputation.
Matteson's career began in music, but he has spent the last 27 years as a sculptor, with works that have been shown all over the world. Working in marble and bronze, Matteson created a sculpture out of steel and glass titled The Structure of Love Is Indestructible just after the Sept. 11, 2001, terrorist attacks in New York City and Washington, D.C. The sculpture is a powerful statement of the strength of love and spirit as well as a breakthrough work in Western art. Matteson is also a Prix de West award-winning artist.
Artwork not sold at the April 11 auction will be available for purchase throughout Rendezvous' show, which ends July 13. For more about the art sale and exhibition, visit www.gilcrease.utulsa.edu or call 918.596.2757.
Editor's Note: Read more about the featured artists at this year's Rendezvous in M.J. Van Deventer's article "Wildlife Inspires Artists."