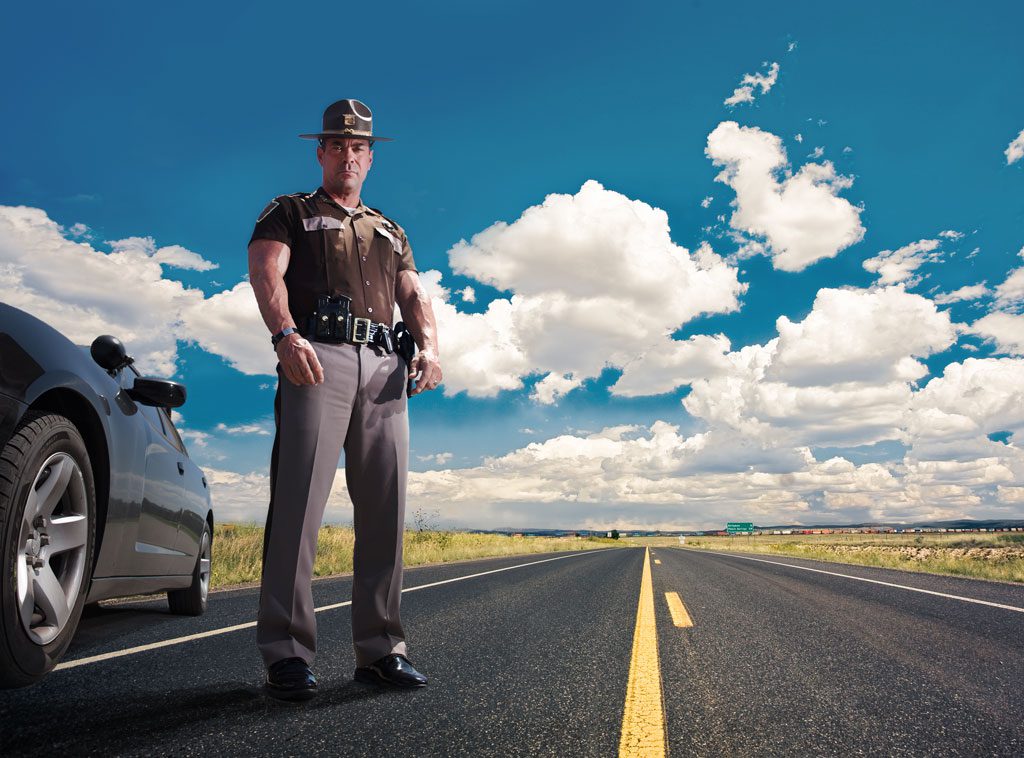 An often overlooked issue with budget freezes or cutbacks, especially in a growing state like Oklahoma, is that agencies fall behind in what they can offer with their services.
The Oklahoma Highway Patrol is a perfect illustration. Oklahoma is quickly approaching 4 million residents, up about 6 percent since the 2010 census, but in that time the OHP has endured budgets restricting its operations.
Higher population means more and longer commutes on highways, increased commercial traffic and, inevitably, more accidents and criminal activity.
Yet the OHP is in a manpower crisis because it's understaffed by more than 165 troopers, OHP chief Rick Adams says.
"Right now, we have 785," he says. "At minimum, we need 950 troopers and, ideally, we'd have between 1,104 and 1,150. This year alone, we've lost 10 to retirement, one to catastrophic injury retirement and one killed in action [Heath Meyer in July]."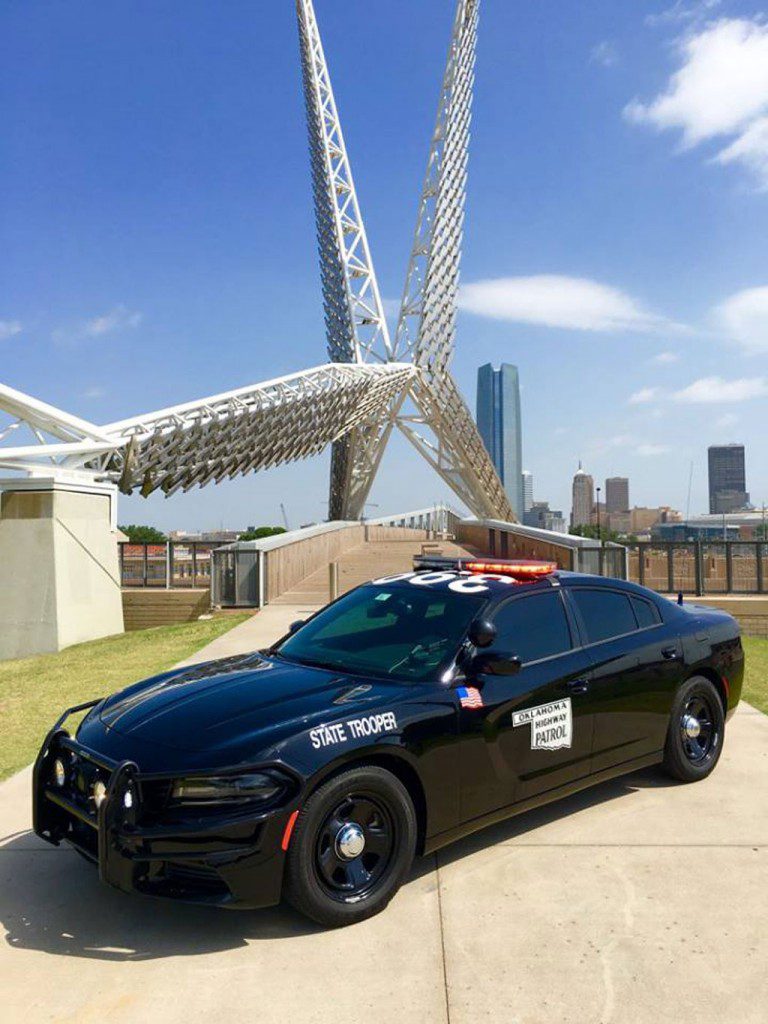 Adams reminds that troopers do not just patrol Oklahoma's highways. The OHP has operations for aircraft, auto theft, criminal interdiction, evidence/contraband, asset forfeiture, Capitol patrol, commercial motor vehicle enforcement, training, lake patrol, investigations, dive teams, executive security, motorcycles, bomb squads, emergency response teams, tactical teams and numerous task forces.
"Thirty-nine percent of the troopers right now focus on multiple duties," Adams says. "We're barely keeping up with demand. The problem is how many of our guys are working their regular assignments [of] traffic duty but pull additional duty in other areas to keep up with mission demands."
Adams manages these challenges through calculated risks in public safety coverage.
"We try to figure out where we can run a little thin in places," he says. "We do our best to mitigate the problems with manpower. You can see that around our lakes with the reduced staff there and other locations."
Because of budget constraints, troopers had to limit their daily driving to 100 miles between December and June. Also, the past two training academies have been funded by the Oklahoma Turnpike Authority, a separate entity. The turnpike authority paid $5 million for the 2016 academy and has ponied up another $5 million for the academy beginning in January.
The turnpike authority benefits from the relationship because many of the 30 troopers from the 2016 class got slotted to patrolling Oklahoma's toll roads. However, only a few from the upcoming class of 30 or so troopers will have turnpike assignments.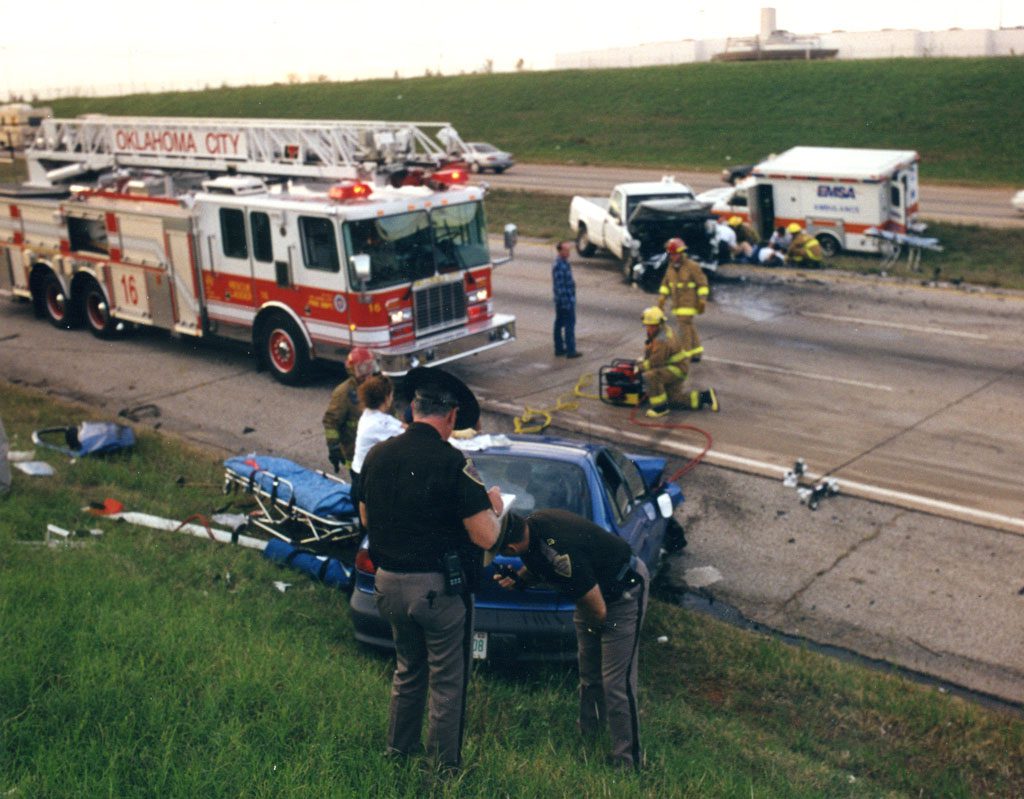 "Our turnpike system is one of the safest in the country, and we want to keep that up. Public safety is vital," says Jack Damrill, the turnpike authority's director of communications and facilities.
The OHP's high visibility slows down speeders, but Damrill says the troopers' presence is there because of the increase of activity on turnpikes.
"Interstate 44 – which includes the Will Rogers, Turner and H.E. Bailey turnpikes – is a major thoroughfare in the United States, not just Oklahoma," he says. "We're seeing double-digit increases in commuter traffic. I-44 has increased commercial activity with big trucks. And it's no secret that there is an increase in illegal activity because Oklahoma is right in the middle of the country and illegal materials go through our state."
While hoping that the state legislature can increase funding for the OHP, Adams appreciates the turnpike authority's financial help.
"Otherwise, it would definitely be a public safety crisis, not just a manpower crisis," he says. "We'll probably have even fewer numbers next year because of attrition. We need to be in a proactive mode. We need 70 cadets, not just 30, to walk across the stage every year through 2023."
Damrill concurs.
"The academies keep up the number of troopers to what they need," he says. "Our investment in the academy is that we have an interest in keeping the number of troopers up. We have between 125 and 130 on the turnpike system in Oklahoma. A few years ago, it was down in the 80s and 90s. We [the turnpike authority] pay for those troopers – their salaries, their cars. They are Department of Public Safety employees, but we pay for them."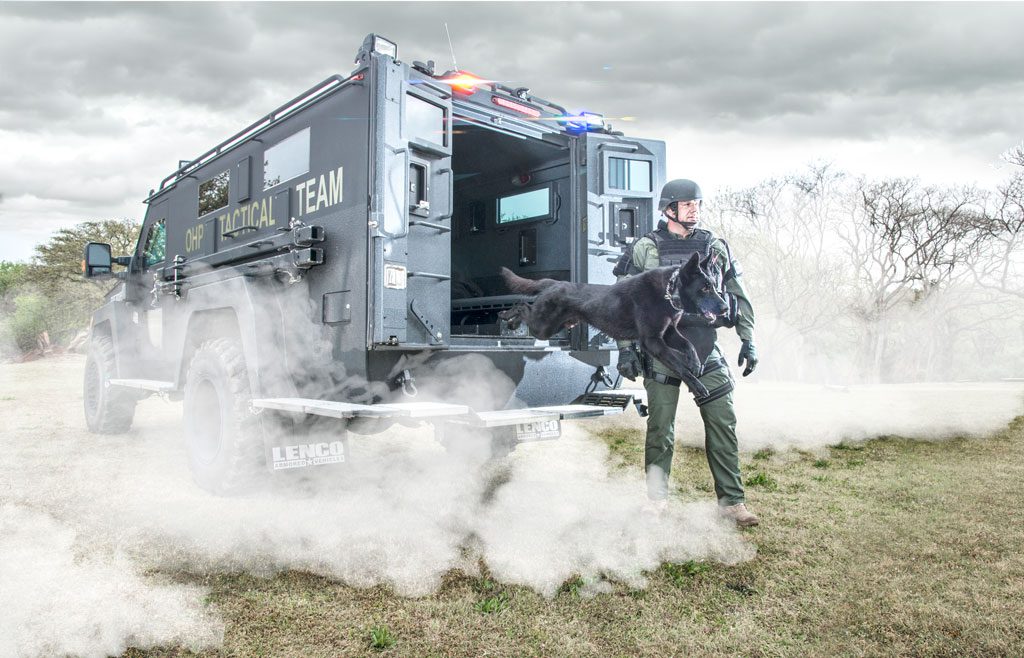 And even those turnpike authority-funded troopers often handle additional calls and crises near them, which means troopers on other assignments have to fill in or segments of highways go unpatrolled.
"Every one of the troopers, in a way, pulls double-duty," Damrill says. "Troopers keep the turnpikes safe. If the DPS loses troopers, that draws from the number of troopers on the turnpikes."
Regardless of the problems, Adams remains optimistic, especially with his legions. He has had some retirements because of the increased demand on what each officer has to do, "but my troopers consider what they do a calling. They stay motivated by themselves."
Trooper Dwight Durant agrees.
"Morale for an individual trooper is good," he says. "We come to work and do our jobs. And, for now, we don't have furloughs."
Adams also notes that the OHP, begun in 1937, has faced budget problems before and survived. The Elk City High School, University of Central Oklahoma and U.S. Army War College graduate has seen many peaks and valleys in his 31 years with the OHP. His four-year anniversary as chief comes in November.
"We'll overcome this," he says. "We're not going to panic. I have faith that the legislators will do the right thing."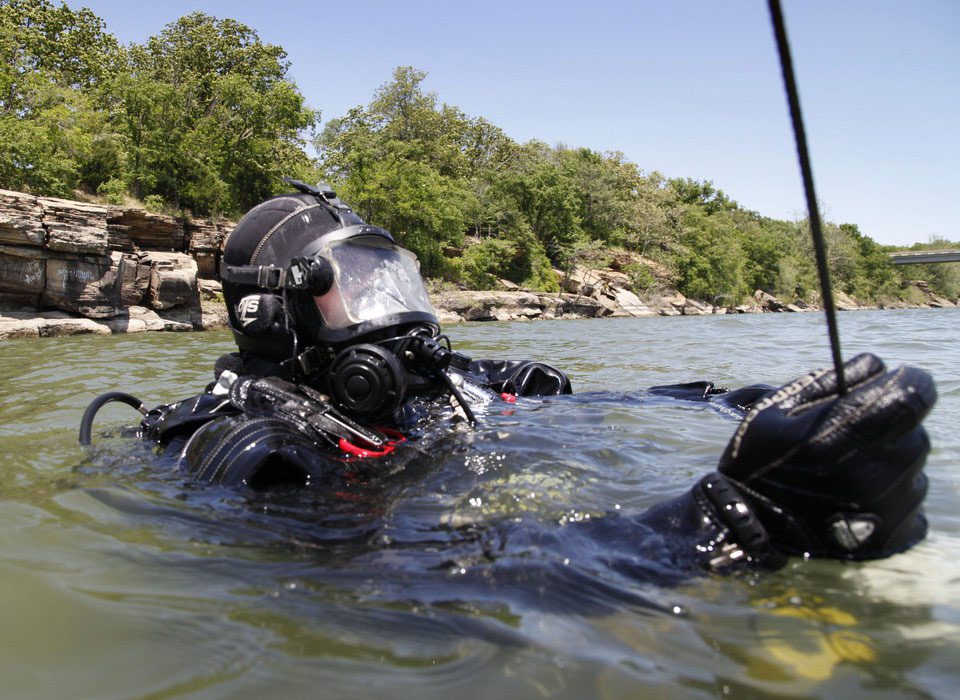 Trooper qualifications
To become an Oklahoma Highway Patrol trooper, one must go through the agency's paramilitary-type training academy and be a U.S. citizen. Some other qualifications include:
Age – At least 21 years old but no older than 45 when an academy begins
Physical fitness – The ability to do at least 32 sit-ups and 23 push-ups, respectively, in a minute, and to run 300 meters in at least 64 seconds and 1.5 miles in at least 14 minutes, 15 seconds
Education – At least an associate's degree or 62 semester hours from an accredited college; or at least 32 semester hours from an accredited college and three years of active or reserve military service; or at least 32 semester hours from an accredited college and an honorable discharge from active or reserve military service
For more information, go to jointheohp.com.
'You saved my life that night'
For older Oklahomans, a state trooper might be like grumpy Dan Mathews, Broderick Crawford's persona on the 1950s TV show Highway Patrol. For younger drivers, the highway patrol officer might be that so-and-so who gave you a ticket when any number of speeders could have been stopped.
Dwight Durant, a 20-year OHP veteran, alters those stereotypes. He speaks straightforwardly like Crawford's character, though not to the extent of the actor's classic line, "I eat punks like for you lunch." And he writes his share of tickets.
But Durant's forte, his passion, his focus is interacting with people.
"The last thing I want to do is write a ticket," the 50-year-old trooper says. "If it needs to be written or if someone needs to go to jail, I'll do it. But I want to have a good average of contacts, and that doesn't matter if it's helping someone change a tire or speaking to first graders."
One such interaction several years ago changed a person's life. Durant made an early morning stop on the Creek Turnpike. The driver "obviously had had a late night, and I smelled marijuana on him. I told him that if it was just a little bit, then I'd take care of it."
The man, in his early 20s, handed over the bag; Durant dumped the contents. Then they talked on the shoulder of the highway … for 90 minutes.
"It was mostly just me listening to him because he quickly admitted that he had drug and alcohol and marital problems," he says. "I could have written him a ticket or taken him to jail, but, you know, I've had my share of experiences and challenges, so I related to what he was going through.
"So, I just talked with him like a big brother would."
Six months later, the young man saw Durant at a restaurant and came over to say that within hours of their encounter he had checked himself into a 30-day rehabilitation program.
"I didn't recognize him," Durant says. "He looked completely different … really nice and clean. He was nothing like he was when I stopped him.
"And he said to me, 'You saved my life that night.' I don't think anyone in law enforcement had ever communicated with him like that before."
Durant, who serves as OHP's public information officer in addition to patrolling highways, says every colleague has a story that has nothing to do with penalizing someone. Many troopers have warning-to-ticket ratios similar to his (Durant's is 16 to 1).
"We just want to make the roads safe with our visibility," he says. "Nothing slows down a driver more or gets a driver off their phone quicker than seeing a trooper. Just our presence makes the roads safer. Reducing accidents is the whole key."
That's why it was frustrating for troopers when they had to endure a 100-mile daily travel limit from December to June because of budget cuts.
"We want to patrol the roads and make those contacts with people, not sit at a desk at a headquarters somewhere," he says.
The graduate of Broken Arrow High School and Northeastern State University is the son of Bennie Durant, a longtime Tulsa troop commander who put in 28 years with the OHP. Between them, the Durants have worked with just about every kind of trooper in nearly a half-century of patrolling Oklahoma's highways.
"We have young guys making 20-30 stops a day; they're going to save the world," he says "But a guy like me will have fewer stops because we want those longer moments with people. You try to treat everyone like your neighbor."