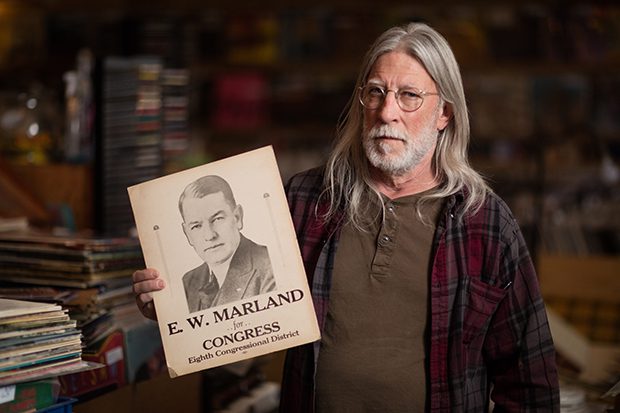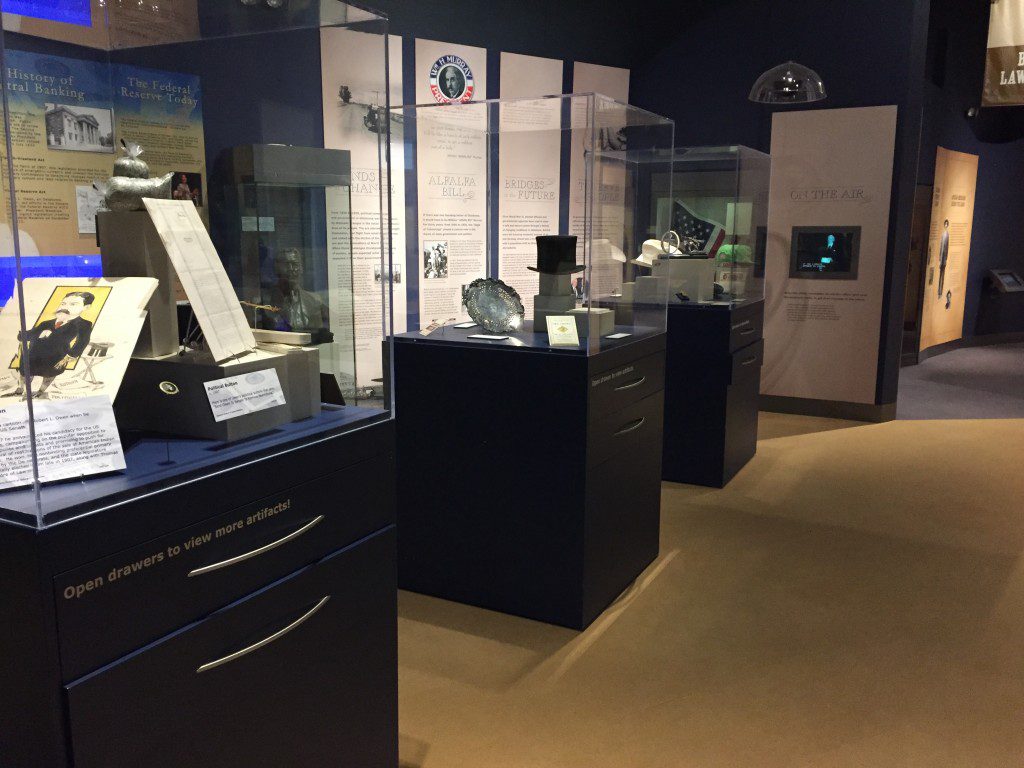 [dropcap]John[/dropcap] Dunning is the Indiana Jones of political memorabilia. He'll go to any length and brave any danger to acquire relics commemorating political campaigns. But, like Indy, he prefers his relics in a museum. A portion of his collection – 200 boxes of it – now sits in the Oklahoma Historical Society.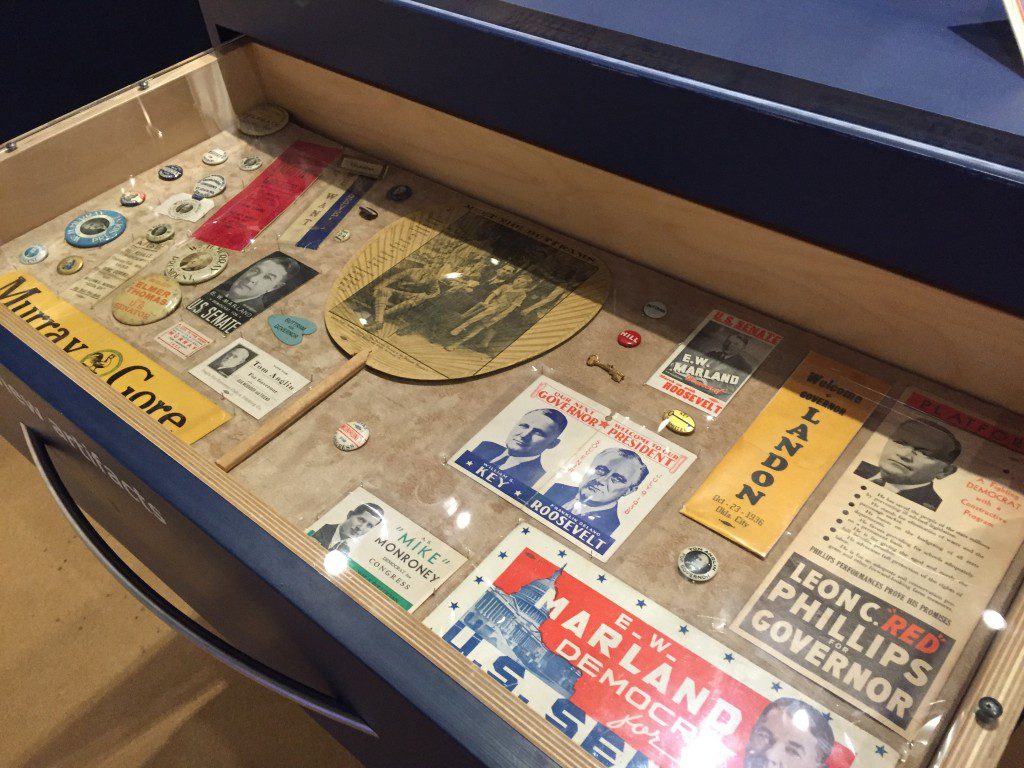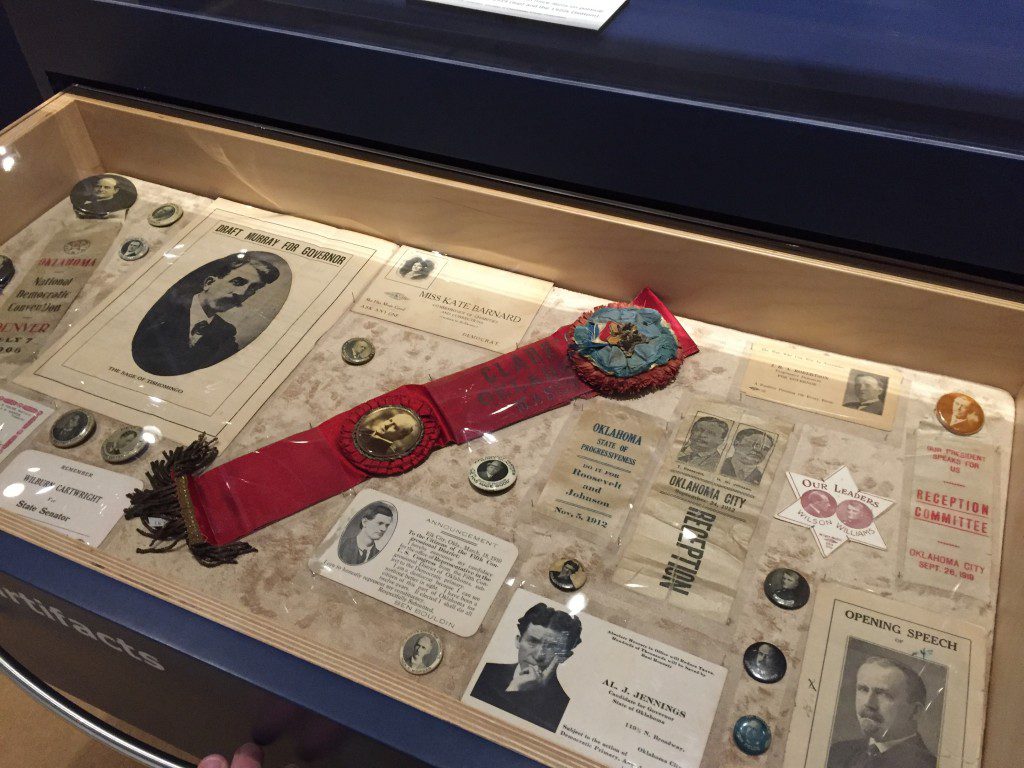 "I just always kind of liked history, and my grandfather liked to go to auctions and antique shops," Dunning says. "I'd travel with him, and we'd travel to little towns around the state and stop at shops. This was the early '60s, and Nixon was running against Kennedy. I'd pick up buttons."
He was just a kid when he started collecting, but by 1972, the year George McGovern faced off against Richard Nixon in the presidential election, Dunning was out of control.
"At that point in time, I was collecting everything and anything political," he says. "By 1972, I was going crazy collecting with McGovern and all that. A little after that, I was spending too much money. I was spending so much money. I decided to quit collecting presidential stuff and just focus on Oklahoma stuff."
In addition to haunting antique shops, he traded with fellow collectors through the mail – and there were plenty of them. Today, the buying and selling of political memorabilia is a multimillion dollar industry. It has its own trade association, the American Political Items Collectors. Its annual conference gathers collectors from every state in the nation, all hoping to find the item that completes their collection.
Dunning went to some extreme lengths, including dumpster diving, to expand his own collection.
"When campaigns closed an office down, I would go out and go through all the paper stuff they threw away, like solicitation letters and lots of oddball, behind-the-scenes stuff," he says.
But he topped that in an effort to lay hands on a ticket to see former President Ronald Reagan address the Oklahoma Legislature. To get it, he stalked the legislature. Not one legislator. The entire legislature.
"You talk about something hard to get," Dunning says. "I made some wanted fliers up and went to all the senators' and House members' offices and dropped those fliers off. One politician knew my grandfather real well. We visited and it turned out he was anti-Reagan. He reached into his trashcan and pulled out the ticket."
A few years ago, running out of space and wanting to make some costly home improvements, Dunning sold a portion of his collection to the Oklahoma Historical Society. It contains more than 20,000 items.
[pullquote]There's a lot of socialist memorabilia because in 1914 Oklahoma had 20 percent of voters support the Socialist Party."[/pullquote]"The Oklahoma Historical Society is honored to house the political collection that John Dunning assembled," says Larry O'Dell, a spokesperson for the Historical Society. "It covers a century-and-a- half of Oklahoma history through campaign and political ephemera, giving historians a glimpse of important issues of several time periods."
Dunning's collection of political memorabilia spans 150 years, featuring everything from buttons and ribbons to pens and hats. On display are several items tightly tied into Oklahoman history.
"There's a lot of Senator Kerr memorabilia," O'Dell says. "He was one of the most dominant Oklahomans in the national political realm. We've always talked about why Oklahoma was so involved in NASA. That's because Senator Kerr was involved in that, and he focused Oklahoma in its development. He was also very close to being a vice presidential nominee for President Truman."
Oklahoma's quest for statehood was never a simple yes or no question. Would there be one state or two? Would it (or they) be controlled by Republicans or Democrats? Dunning's statehood collection, ribbons and celluloid buttons offer a glimpse into the question's complexity.
Or take a gander at the pen used by President William McKinley for the signing of the "Free Homes Act." The law played a significant role in opening up Oklahoma Territory for settlement.
"There's a lot of socialist memorabilia because in 1914 Oklahoma had 20 percent of voters support the Socialist Party," O'Dell says. "It was very strong in Oklahoma at the beginning of the twentieth century. That came about because we were a populist state. We had a big socialist bloc until World War I. Then they started campaigning against the war, and that's what broke them here in Oklahoma."
Dunning still collects and regularly contributes new pieces to the Oklahoma Historical Society. For him, it's about fun.
"I've always been into history, especially Oklahoma history." Dunning says. "I just love chasing it, finding little artifacts for events or things. I've got a huge archive of Oklahoma material. I don't know how many items, but way more than what the Historical Society has in their collection. But I'd like to see all my stuff down there someday."