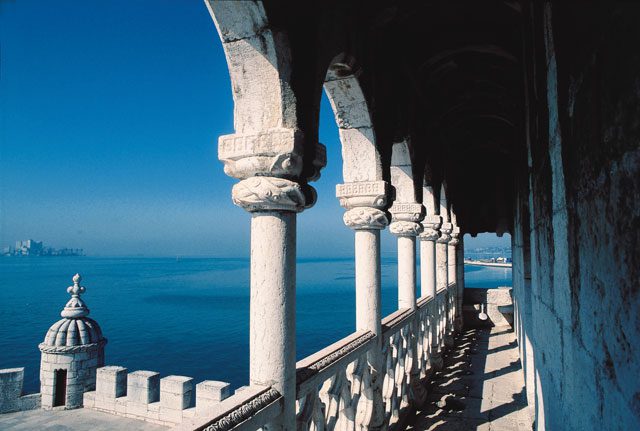 [dropcap]If[/dropcap] you like being on the water and crave serenity, you'll love Portugal. The country was named after two roman cities, Oporto (Porto) and Calem or Cale (Vila Nova de Gaia), now cities in Portugal. Porto + Cale = Portugal, which literally means "tranquil port" (also from the Roman-Celtic place-name Portus Cale).
There is also port. These fortified wines of Portugal are fabulous. In the early 1700s, English firms bought their wine from Portugal and added extra alcohol beforehand to survive sea travel. Today, aguardente, similar to brandy, is used by Portuguese to sweeten and increase alcoholic content for port with popular brands still carrying English shipping company names.
Portugal's ships sailed uncharted seas during the Age of Discovery and the
names of famous captains, such as Vasco da Gama and Ferdinand Magellan, are taught in history classes worldwide. Portuguese is spoken in 23 countries.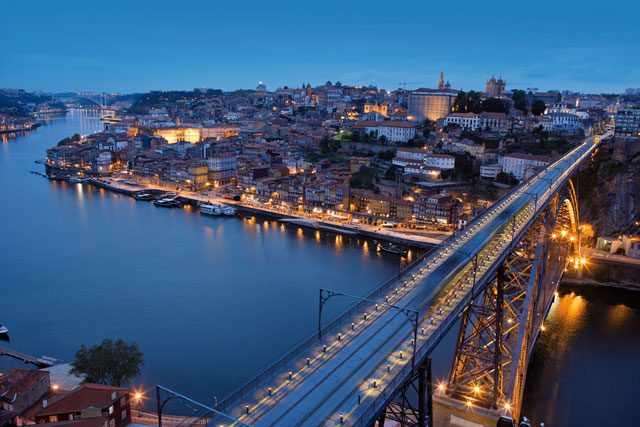 Porto
Often hailed as the world's port capital, Porto is a seaside treasure at the mouth of the Douro River. Wines from grapes harvested from vineyards along the rich, scenic Douro are aged here and its historic city center is a UNESCO site.
Visitors marvel at the 19th-century Palacio da Bolsa (the city's stock exchange) sitting beside the St. Francis Church of Porto, known for its artistically decorated apse chapels and altar pieces.
There are inexpensive trams to ride, pastries to be nibbled, tripe soup to be sipped, cable cars to glide above scenic views and stairs to hike to the top of Clerigos' Church's bell tower with 360-degree views of the city.
Gaia
This No. 1 tourist attraction lies across one of the steel-network arched bridges spanning the Douro from Porto to Vila Nova de Gaia. Spend time browsing among the 60-odd port "lodges" and stroll along corridors lined floor-to-ceiling with wooden casks of aging wine.
Gaia's riverside cafes, restaurants and bars are sites from which to watch sailboats used to transport wooden casks from vineyards to the lodges. At night multi-colored rooftop neon signs tout port brands and illuminate houses rising along the riverbank.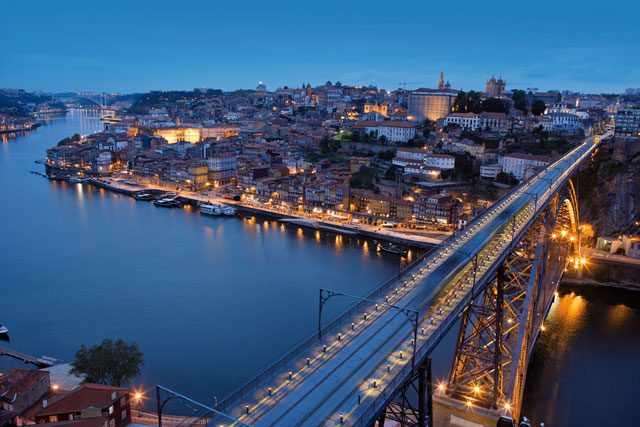 Lisbon
Portugal's capital is the 10th richest city in Europe and the oldest city in Western Europe, around since the days of Julius Caesar. Must-sees include the UNESCO-designated, four-story limestone Belem Tower, located on a small island in the Tagus River and one of the Seven Wonders of Portugal.
Nearby is Padrão dos Descobrimentos, a soaring monument to the Age of Discovery and tribute to Portugal's Prince Henry the Navigator, patron of explorers during that historic time.
Alfama, along the Tejo River, is one of the city's oldest neighborhoods with restaurants, bars and historical attractions such as the medieval Castle of São Jorge, once a royal residence now offering superb public views of the city, and the Lisbon Cathedral, oldest in the city.
Coimbra
Six Portuguese kings were born here, with the University of Coimbra, one of Europe's oldest, a top attraction in the nation's third-largest city. The 18th-century Biblioteca Joanina (library) offers marvelous city views as well as its own fresco ceilings, gilded archways and elaborate carvings.
Regua
The Douro Museum here is a renovated 18th-century building and highlights the wine, flora and fauna of the Douro region with a special emphasis on viticulture, plus a wine bar to contemplate what you have seen.
Pinhão
In the heart of the nation's wine country, Pinhão's bucolic countryside is blanketed with vineyards offering spectacular hillside views. Gustave Eiffel, architect of Paris's Eiffel Tower, built an iron bridge, one of six notable bridges in the area.