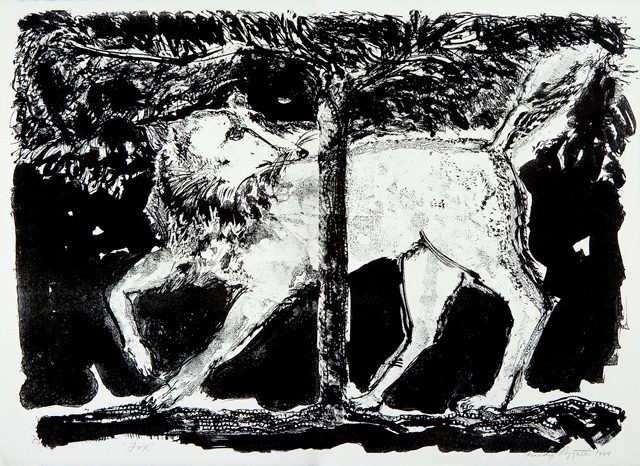 Philbrook: A Bestiary - Through Oct. 23 
Philbrook Musuem of Art is one of the main cultural hubs of Tulsa, Philbrook is constantly bringing new and exciting exhibitions to the state to broaden the perspectives of locals. The newest in a long line of these exhibits is A Bestiary.
"This exhibition presents prints by Elisabeth Frink, drawn from her series Eight Animals and Six Owls, and a selection of prints created by Rudy Pozzatti for Physiologus Theobaldi Episcopi de Naturis Duodecim Animalium, by Theobaldus," says Jeff Martin, the online communities manager at Philbrook.
The two groups of prints "share a similar sensibility and compatibility," Martin says, and so showing them together creates a cohesive atmosphere.
A Bestiary offers more than just the artwork itself – there is an interactive component to bring the art to life.
"In the exhibition, guests enjoy a full sensory experience with sights, sounds, scavenger hunts, and more," Martin says.
The show runs through Oct. 23. For more information, visit philbrook.org.