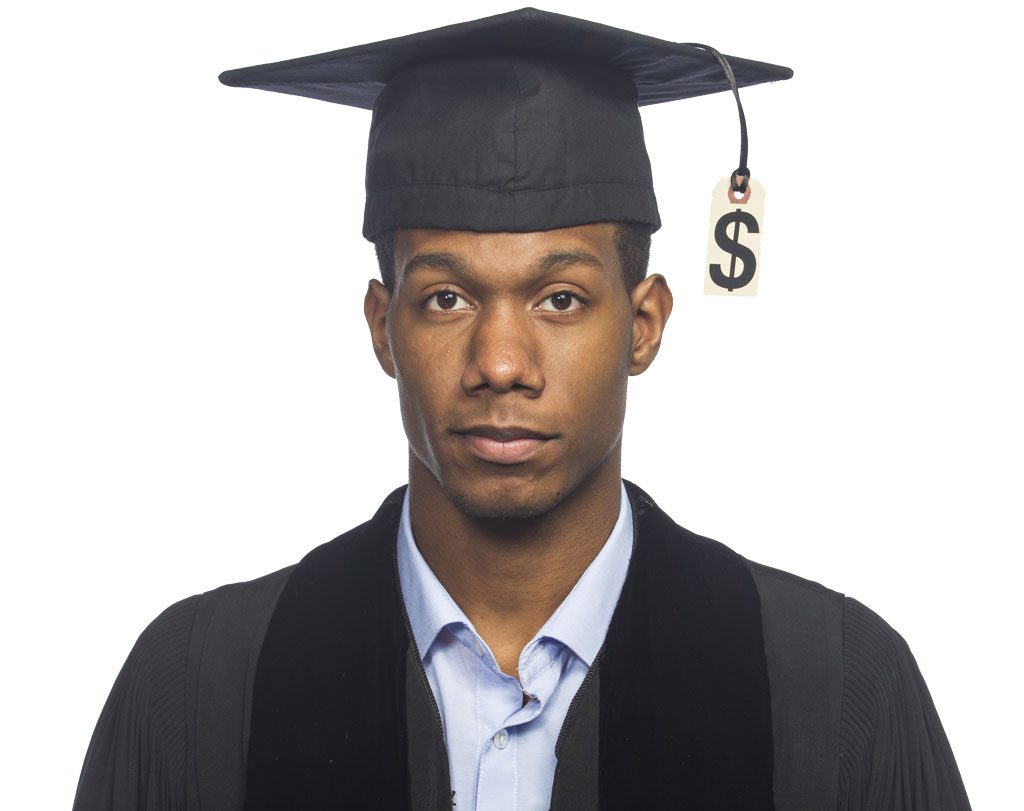 In today's this-or-that, all-or-nothing culture, nuances and variables show that life is rarely black or white. Getting through high school, matriculating to college and picking a degree plan are full of grays.
Paths for one student may not work for another, but many parents erect unnecessary obstacles for their young adults by wanting simple answers to complex questions.
Following are some issues facing students, be they ninth graders navigating the hallways or collegiate sophomores declaring their majors. Decisions – rarely binary – usually reflect a student's strengths, interests, work ethic, internal motivation and life experience.
STEM and Liberal Arts
New graduates with degrees in science, technology, engineering and/or math earn more shortly after commencement, but those with liberal-arts degrees can catch up by marketing their strengths and flexibility.
Some liberal-arts graduates, cashing in on their skills in writing, synthesizing material and problem-solving, find careers in finance, law, civil service and – yes – STEM by getting past self-limiting ideas about what constitutes an ideal job. A psychology major can work as a liaison between clients and a company that files reports to the Federal Trade Commission. A sociology major can evaluate user and/or buyer behavior for a high-tech firm.
"Students with liberal-arts degrees have never been so needed in the world," says Jeffrey Blahnik, executive director of admissions at the University of Oklahoma. "These students often bring unique ways of solving problems and using their talents … in different industries, particularly health care and STEM-related fields."
He cites Jane Hsi of Edmond, an OU senior who, as a biochemistry major, has her eyes set on medical school. Hsi will also earn degrees in studio art (Hsi says her favorite space on campus is her "studio mess") and letters, a major combining philosophy, literature, languages and history.
"Jane sees art as a way that will help her patients someday," Blahnik says, "and perhaps make her a better, more well-rounded doctor."
Keith Garbutt, dean of the Honors College at Oklahoma State University and professor of plant biology, has seen English majors succeed as doctors.
"Med schools have started stressing a broader curriculum, especially in the third year, because students drop out or shift focus since they have to deal with people for the first time," he says. "That's where the liberal arts come in. Your hard-core biologist, without a broad liberal-arts background, won't be as good a physician."
What can I do with a degree in …
… philosophy?
Teaching high schoolers and young adults is a reasonable career for philosophy majors, but if you want more, take that bachelor's degree and go back to school. Philosophy makes an excellent foundation for pursuing a degree in law, finance and business management.
… history?
Use your skills in research, project management, writing and communication to go after a career in the intelligence field, education, communications and business management.
… English?
You can be a teacher, but you can also be a valuable employee in all kinds of industries with your highly sought after writing skills. Management, marketing, communications and sales management are all possibilities.
Internal Motivation
Two sisters – almost exactly three years apart in age, raised in the same manner and given the same opportunities – can have polar opposite levels of internal motivation. One can have a metaphorical blaze lit under her at birth; the other could be figuratively tossed into a bonfire and the response would be, "Oh, well…."
The best parents can do is to speak early and often about long-term goals. Delayed gratification should be default programming.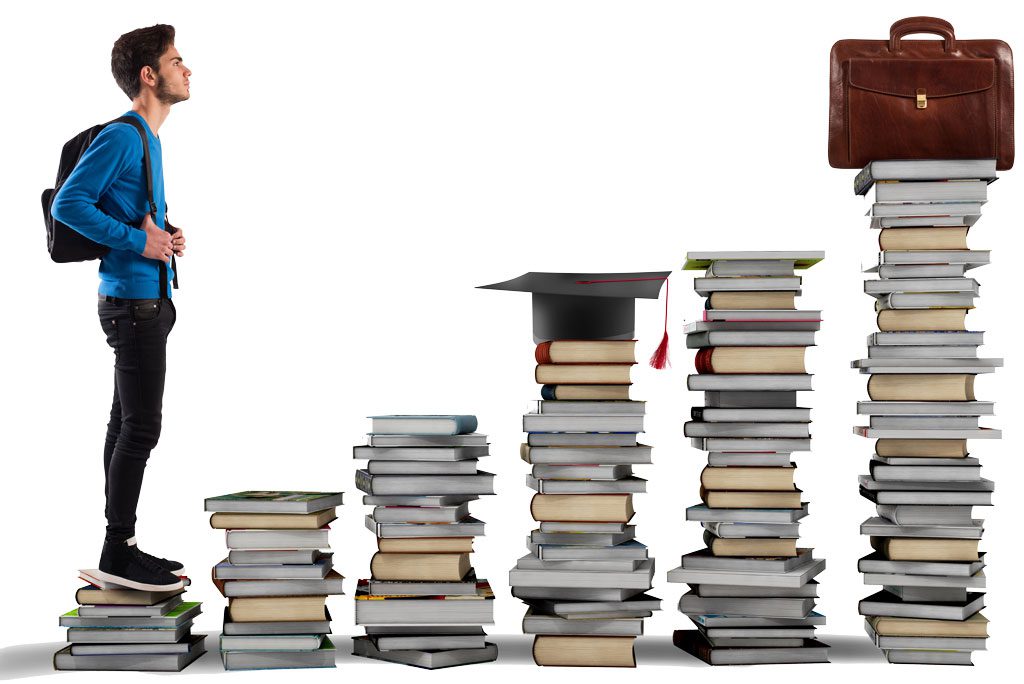 Keith Garbutt, dean of Oklahoma State University's Honors College, reminds parents that "it's the student's education, not theirs. Students succeed when they are passionate about what they study. I discourage vicarious living."
Children prone to procrastination and lack of focus figure out the errors of their ways … or not. Students have to find motivation for themselves, and that frequently comes in college.
"You can't make students do anything they don't want to do," says Ken Eastman, dean of OSU's business school, "but you can expose them to new ideas and maybe the fire takes hold. College offers an array of options and they can see where their talents fit.
"College is a chance to remake and recast yourself. Some take advantage of that; some get stuck in previous ways of thinking. But students have to motivate themselves."
Salaries
Science, technology, engineering and math majors command significantly higher salaries. The top 23 careers for new college graduates – listed by the independent publication CollegeChoice – are all in those fields, with petroleum engineering and actuarial mathematics being the top two.
However, Silicon Valley hires liberal-arts majors at a pretty penny because they can communicate ideas and assess a company's operations.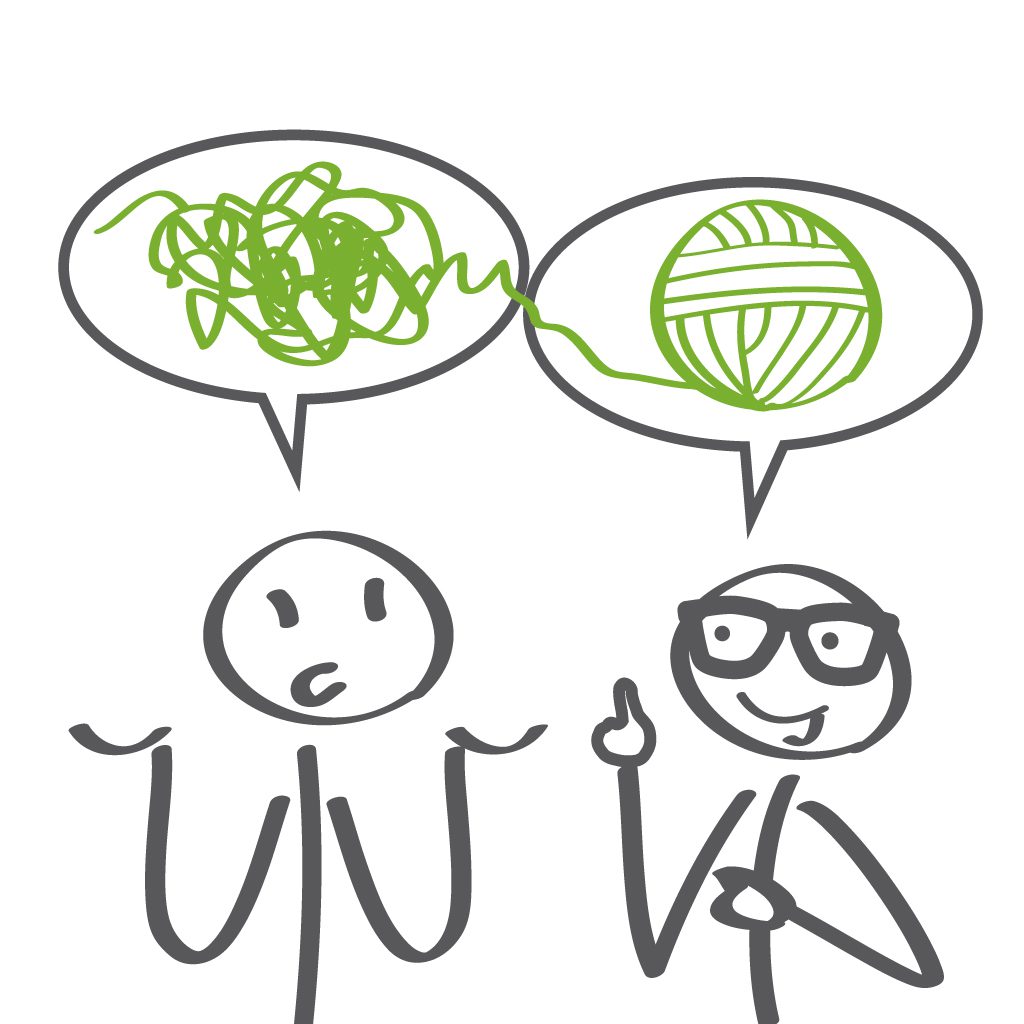 Possessing a diverse range of talents is vital as the employment landscape continually shifts. STEM wizards have more value as employees if they can communicate clearly (orally and in writing) and relate to co-workers face-to-face. Liberal-arts students can help themselves by learning to write some computer code, know their way around a lab and have a passing knowledge of collegiate math and science.
At Oklahoma State University's Spears School of Business, faculty overhauled a 50-year-old core curriculum after hearing from companies that graduates could crunch numbers, but lacked the "soft skills" needed for success.
"We addressed four weaknesses – interpersonal skills, critical thinking, problem-solving and analytics," dean Ken Eastman says. "Both businesses and alumni alike kept saying, 'We can teach graduates what they need to know; we need them coming to us with the ability to talk, use logic and ask questions.'"
Science Technology Engineering Mathematics
STEM majors can expect to reap the rewards.
Employment in STEM occupations grew much faster than employment in non-STEM occupations over the last decade (24.4 percent versus 4 percent, respectively).
STEM occupations are projected to grow by 8.9 percent by 2024, compared to 6.4 percent growth for non-STEM occupations.
STEM workers command higher wages, earning 29 percent more than their non-STEM counterparts.
Nearly three-quarters of STEM workers have at least a college degree, compared to just over 1/3 of non-STEM workers.
STEM degree holders enjoy higher earnings, regardless of whether they work in STEM or non-STEM occupations. A STEM degree holder can expect an earnings premium of 12 percent over non-STEM degree holders, holding all other factors constant.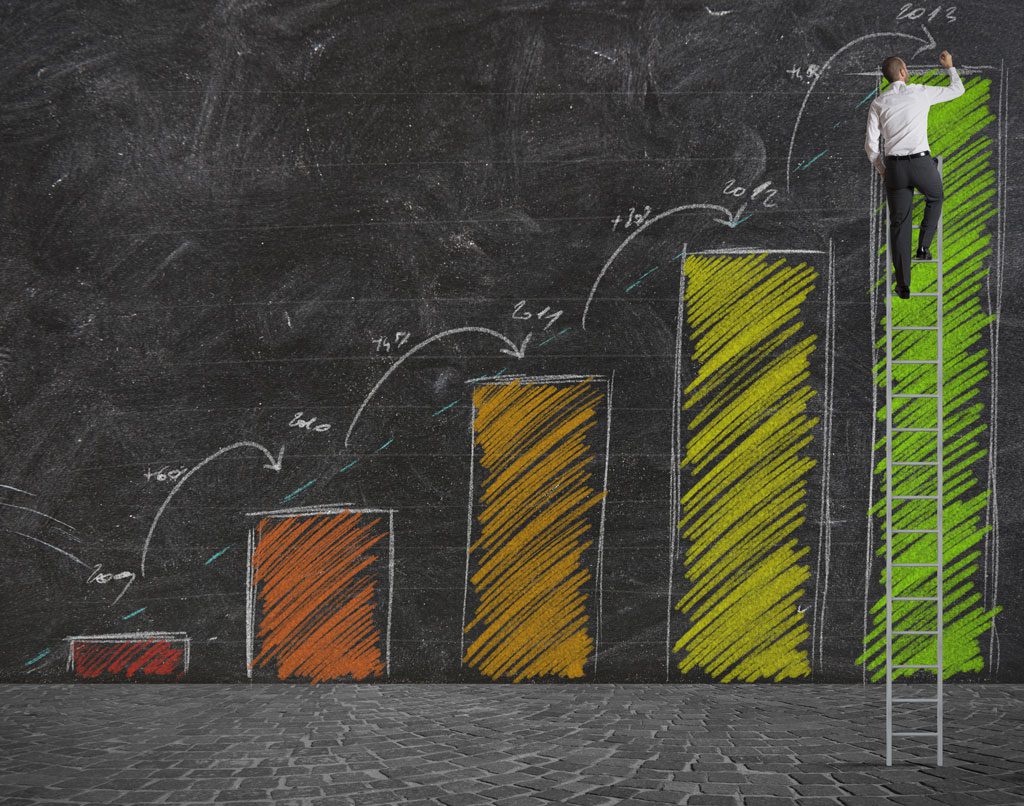 The rising cost of a degree
Average tuition and fees for four-year college degrees are on the rise, according to the National Center on Education Statistics.
In a report on the cost of attendance in 2016-2017 of four-year colleges in the United States, NCES found the averages increased roughly 5 percent in public institutions for all students, whether considered in-state or out-of-state, since the 2014-2015 academic year. Nonprofit institutions reported an increase of about the same, while for-profit institutions reported an increase of just over 1 percent.
| | | |
| --- | --- | --- |
| Average Tuition Cost | 2014-2015 | 2016-2017 |
| Public in-state | $7,819 | $8,173 |
| Public out-of-state | $17,638 | $18,415 |
| Private nonprofit | $25,851 | $27,260 |
| Private for-profit | $15,788 | $16,011 |
Effective Test Prep
The best preparation for the SAT and ACT is for students to internalize instruction and understand (not regurgitate) information in core classes while in middle school and high school. Those who routinely score high on the ACT and SAT ingest the concepts, not just learn enough to get A's on papers, projects, tests and quizzes.
The reality is that most students do not grasp all the material all the time, so they turn to test-prep books, classes, online programs and tutors. And here's where the big gray monster emerges … again.
Going through the motions or cramming with test prep yields results of a student going through the motions or cramming. Garbage in … garbage out.
However, systematic, progressive, focused preparation months (note the plural) before an ACT or SAT usually yields a higher score, especially when deficiencies are addressed. Online, Khan Academy has a free preparation regimen via College Board (owner of the SAT) while the ACT offers free programs and resources. They all evaluate strengths and weaknesses so students can target their studies.
A point of diminishing returns is quickly reached with test prep, not because of its value, but because the vast majority hits a plateau on either the SAT or ACT after the third attempt. Retaking either test four or more times becomes Sisyphean.
A good strategy is for a high school sophomore to take full versions of both the ACT and SAT. Plenty of online charts offer approximate correlations; for instance, a 32 on the ACT is roughly akin to a 1,240 on the SAT. If that sophomore scores significantly higher on either, then s/he should focus on that particular test and prepare for it over the next 12-18 months. There are enough differences in the wording and philosophy of each test that, for about 25 percent of high schoolers, one test "speaks" to them more clearly than the other.
Preparation is only as good as a student's internal motivation. Tired, distracted students prepping late at night for a standardized test rarely improve their scores significantly.
Concurrent Enrollment
Some Oklahoma high schools and colleges have partnered to bring concurrent enrollment programs to juniors and seniors. A great way to earn college credit before actually attending full time – and with most offering tuition waivers – concurrent enrollment can be an excellent choice for many students looking to get ahead. High school students are allowed to take up to six college credits per semester, which equals up to 24 college credits already knocked out by high school graduation for motivated students. There are eligibility requirements that must be met, however, including having already taken the preACT, ACT or SAT and making a minimum score, which varies by institution. In addition, there is typically a required GPA of at least 3.0 and/or class ranking of at least the top 50 percent.
Affordability
"Oklahoma continues to be one of the most affordable states when it comes to public higher education. The U.S. Chamber of Commerce Foundation ranks Oklahoma higher education as the fifth-most affordable system in the nation.
"According to the State Regents' 2015-16 Tuition Impact Analysis Report, Oklahoma residents pay an average of $1,690 less in tuition and mandatory fees for an undergraduate education than their peers in other states. The report revealed that students who enrolled in 30 credit hours at the state's research institutions — Oklahoma State University and the University of Oklahoma — continue to pay less for tuition and mandatory fees than the majority of their counterparts at other public Big 12 universities."
Comparing Undergraduate Tuition and Mandatory Fees With Peer Institutions:
Tier
FY16
Oklahoma Average
FY16
Peer Average
% less
than Peer Average
Research Universities
$7,921
$9,804
19%
Regional Universities
$5,826
$6,930
16%
Community Colleges
$3,620
$5,658
36%
Extracurriculars
Private colleges and most universities with honors programs look for well-rounded students demonstrating academic achievement and sustained commitment to activities outside the classroom.
In the extracurricular arena, the biggest mistake that a second-semester junior or, worse, a first-semester senior can make is to join a boatload of organizations. College admissions officers see right through this ploy.
Instead, they want to see what applicants have done throughout their high school careers. A realistic expectation is for a student to be involved in two activities all four years.
Cue the gray ghost – because everyone's circumstances vary.
A varsity athlete in three sports might participate regularly in debate club or some service organization. A literal drama queen (or king) might get offstage once a week and work at an animal shelter.
"When a student is really invested in a few things  that they are truly passionate about, that shows on their application," says Jesse Chambliss, a University of Tulsa admissions counselor. "There's a wonderful sincerity that comes through. When you really enjoy something, you have a larger capacity to pull transferable skills from that experience."
Jeffrey Blahnik of the University of Oklahoma's admissions office, says students with extracurricular interests add to campus life while they are in school and contribute much to society after graduation.
"Substantial research shows that deep involvement in activities, where a young person grows in leadership and involvement over time, makes that person develop more grit, the trait of perseverance. Grit is something we want to see in applicants [because] they will tend to be more successful."
Don't underestimate family obligations. Admissions officers understand (and want to know) if a high schooler has to pick up younger siblings from school, oversee their homework and cook supper for them. Those same officials also see a long-term, part-time job as a positive, not a negative.
The goal for any high schooler is to find some non-academic niches that have an impact on the school or another being's life.