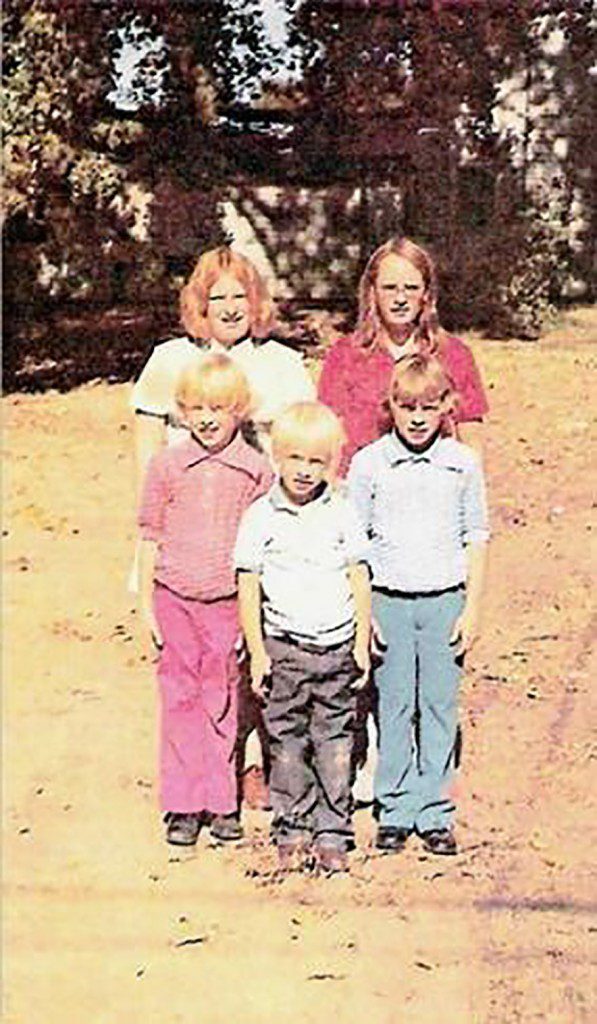 The Legacy
No legal consensus was reached about what caused Sean Marsee's cancer, but the jury decided it was not the snuff he used. U.S. Tobacco was held in no way liable for Marsee's death. The impact on his family was devastating, but in the years following the court's decision, others would take up the Marsees' demands for justice. The television show 60 Minutes aired a story on Marsee; his tale was recounted in both the Saturday Evening Post and Reader's Digest. Betty Marsee began to travel with the American Cancer Society to share Marsee's story, and Hook continued campaigning locally regarding the dangers of smokeless tobacco. Jason Marsee still speaks at summits, schools and churches to warn of the dangers of smokeless tobacco.
"If I can get one person to say no, then they don't get that cancer, their family doesn't get destroyed like mine did," Jason Marsee says. "…I will talk to a tree if it will listen."
"With all the publicity, people would ask me, 'What else could have caused this?'" Hook remembers. "Nothing else. Sure, genetics can be a factor, whether it takes 30 years or six years to develop cancer, but the initiator is the tobacco. Sean's cancer was in the exact place that he held his tobacco. I traveled and showed slides of cancer I'd seen that ate through the skin of the chin and face at the VA hospital. I showed them to young kids because I wanted to scare the hell out of them."
Hook remembers in one rural town, he met a child whose story chilled his blood.
"He wasn't even in kindergarten, just in daycare at the elementary school. I showed the slides, and afterward, he came up with tears in his eyes. 'Dr. Hook, am I going to get cancer like that?' 'Why do you ask?' I said. 'Because I sit on papa's knee and we dip snuff every night together,' he said." Hook pauses. "It just blew me away."
The now-late Betty Marsee also spoke about her son's struggles before state legislatures and those in other states in the northeastern part of the country. Despite the outcome of the U.S. Tobacco lawsuit, people believed her accusations. One by one, states began to pass laws demanding that smokeless tobacco carry warnings on the labels, just as cigarettes did. Quickly, the law went federal.
"That warning is Sean Marsee's legacy," Hook says. "Sean Marsee gave his life for that."
Yet today, Marsee's home state has one of the highest tobacco-use rates in the nation, and the Marsees' battle is far from won.
"I feel the tragic death of Sean Marsee brought to light many areas of concern we still face today with youth and tobacco," says Adrienne Rollins, interim cessation system coordinator and tobacco use prevention coordinator with the Oklahoma State Department of Health's Center for the Advancement of Wellness.
"First, it brought to light the misinformation that smokeless tobacco products were safe. Unfortunately, more than 13 percent of Oklahoma youth report having used smokeless tobacco in the last 30 days, compared to 7.7 percent nationally. Second, youth are highly marketed to by the tobacco industry, even identified in tobacco industry internal documents.
"The final aspect that I feel Sean's life experience shows youth and all tobacco users is that tobacco-related disease does not discriminate," Rollins continues. "Sean was a young, healthy athlete in all areas of his life with the exception of using tobacco. Tobacco took away his entire adult life in just six years of use."
Rollins says the tobacco industry spends an estimated $8.8 billion nationally and $160.3 million in the state of Oklahoma on marketing each year, while tobacco-control programs only have about 14 percent of that budget.
Not all of Oklahoma's youth are buying what the tobacco industry is selling, though. Young people across Oklahoma have formed Students Working Against Tobacco. Had such a group existed when Sean Marsee was alive, he might not have picked up a can of snuff. Instead, his is a tragic, cautionary tale.
Additional reporting by Jami Mattox.