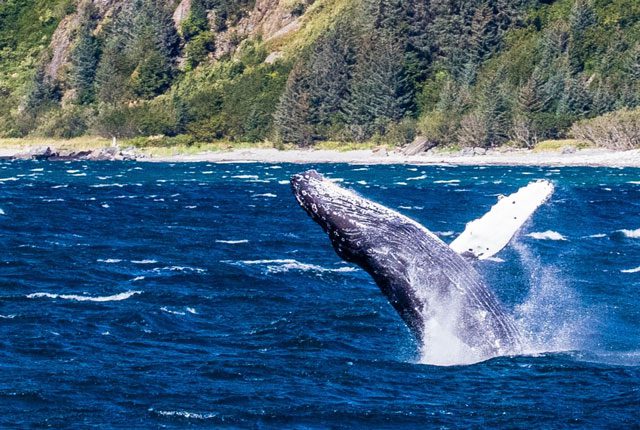 [dropcap]A[/dropcap] trip to Vancouver and Victoria, British Columbia is filled with beauty and adventure. This area of Canada is characteristically Victorian with its details and charm. A convenient and pleasant way to tour these areas is by rental car from Vancouver to Victoria Island via ferry so that you have transportation access to activities. You can also fly into Vancouver International Airport or take a car, RV, bus, ferry or train. Make sure you have passports and proper identification to enter Canada.
Vancouver
Lodging
Shangri-La Hotel, Hotel Blu and Delta Vancouver are downtown hotel options with a range of nightly rates.
Activities and Restaurants
First day in Vancouver, rent a bike for sightseeing and have dinner at Kobe Japanese Steak and Seafood House in downtown Vancouver. Another day, take a free shuttle to Grouse Mountain (only a twenty-minute drive from downtown) for an unforgettable gondola ride to Breakfast with the Bears, in which you'll participate in the bears' morning feeding with wildlife rangers. Harbour Air Floatplanes provides a twenty-minute tour over the city, landing in Horseshoe Bay. Stay and enjoy the charming village center of Horseshoe Bay for its wonderful restaurants and shops.
A second day's itinerary for the sporty tourist would include Ecomarine Paddlesports Center for scenic kayaking in the English Bay. The sight of kayaks in the bay is a personal favorite example of this area's beauty. The wine enthusiast will appreciate a trek to Metro Vancouver Wine Country showcasing the famous ice wine (eiswein) at the Lulu Island Winery, 25 minutes south of Vancouver in the historic fishing town of Richmond.
Capilano Suspension Bridge, Vancouver Aquarium and Science World are thrilling ways to experience Vancouver's natural treasures. Visit tourismvancouver.com for more information.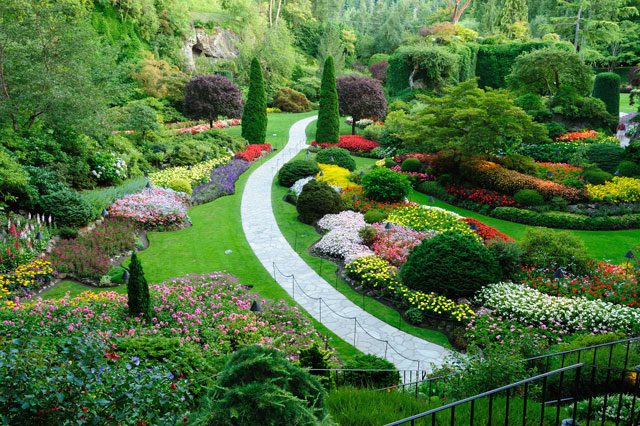 Victoria
Transportation and Lodging
The ferry ride to Victoria Island is jaw-dropping. You will pass by islets, boats and even helicopters bringing people and materials into this remote wonderland. Pacific Grand Hotel, with a large pool and gym, is located next to the Parliament Museum and main plaza and provides access to all of the area's excitement. Victoria Marriott is another hotel option on the Inner Harbour. The view of the lighted marina can be seen from the hotels around the inlet. Shops, cafes, international restaurants, galleries, street performers, pedicabs and horse-drawn carriages adorn the plaza.
Enjoy a meal at the Sticky Wicket Pub. Inner Harbour is the centerpiece of this picturesque town, and the Victorian-era architecture gives British Columbia's capital city a very British reputation. A three-day stay is recommended for sightseeing in Victoria. If you opt to not take a rental car, guided tours of Victoria are available via car, boat, horse drawn carriages, double decker buses and scenic floatplanes. CVStours.com has more information.
Attractions
The ivy-covered Fairmont Empress Hotel is the focal point of the busy harbor. Built in Edwardian architectural style, this historic hotel is known for its tradition of secret-blend tea and scones in the grandiose Tea Lobby. The Royal British Columbia Museum and the Parliament Building contain art galleries dedicated to the region's indigenous people. Butchart Gardens, open year round, is one of the world's renowned gardens and a must see on your itinerary. Culture and history can be found at Craigdarroch Castle Historic House Museum, an impressive Victorian castle built by a wealthy coal baron.
Activities
Personal favorites are the zip line adventure at AdrenaLine in Sooke National Rainforest and whale watching through Prince of Whales high-speed outdoor adventures. A thrilling Zodiac boat ride will take you to watch the whales swim and jump. On the ride back to the harbor, you will see seaplanes, cruise ships, sailboats and kayaks.
A personal caution for tourists is to balance your day with museums and one adventure excursion. The high energy of both zip lining and whale watching in one day is overwhelming, so plan accordingly.
The uniqueness of Victoria is its bustling harbor plaza with its artistic vibe and stunning scenery of the vessels in the bay. The pulse of the music and lights and a very pedestrian-friendly layout is the magnetic charm which attracts tourists to food stands, coffee shops, Irish pubs and pedicab rides. In even a short stay, you can experience the sights and sounds of Victoria ranging from amazing florals, costumed poets, steel drum bands and the spray of water on boat rides. Charm galore!