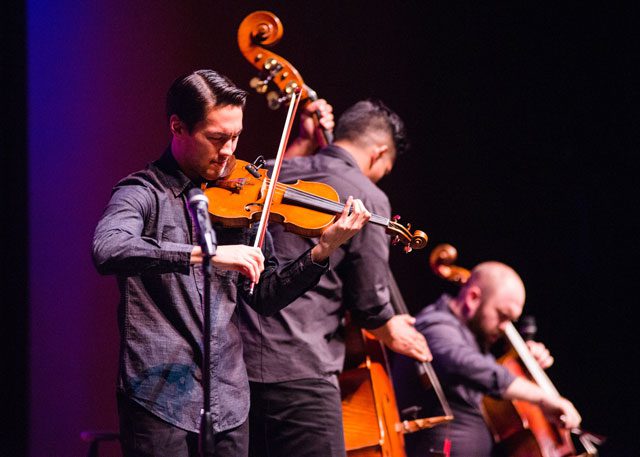 The revered OK Mozart Festival has hosted some of the country's greatest classical musicians, but this year the event will branch out to accommodate music enthusiasts in an array of genres.
"In response to a changing audience during the years, the primarily classical festival has strayed a little from its roots to include crossover and discovery concerts that allowed for a little more diversity," says Susan Albert, director of marketing and public relations at OK Mozart. "This year's concert lineup is the most diverse, with new genres such as country and pop."
Among the varied artists in the lineup are the Tulsa Symphony Orchestra, the Miro Quartet and Trio Solari for classical fans. Wilson Phillips and Michael Martin Murphey bring pop and country to the table. Chris Mann, star of the touring Phantom of the Opera, will sing Broadway favorites with help from the Bartlesville Symphony Orchestra. The Burchfield Brothers bring inspirational music to the mix, and the Modern Oklahoma Jazz Orchestra offers up some tunes as well. For kids, an outdoor concert featuring Disney favorites played by Tulsa Symphony is a can't-miss.
The festival also offers up two world premieres.
"Tulsa Symphony Orchestra commissioned Jerod Tate's 'Muscogee Hymn Suite' and Brightmusic's Trio Solari commissioned 'Homage to Haydn' by Joseph F. Tyldesley," Albert says.
The event runs June 6-18 in varying locations. Visit okmozart.com for a complete listing.