Jaques, in William Shakespeare's As You Like It, isn't a football player, but his most famous monologue could apply to gridiron standouts finding glory in other arenas.
"All the world's a stage … and one man in his time plays many parts," the French nobleman says in Act II of one of The Bard's greatest comedies. Over the decades, some American football stars have followed that axiom with success as Hollywood actors: Mark Harmon and Dewayne "The Rock" Johnson today; Alex Karras, Fred Dryer and Carl Weathers from yesteryear.
Brian Presley, a state champion quarterback at Jenks High School, is part of that troupe of athletes trading one costume … er, uh … uniform for another. The 1996 graduate sang in the choir and trod the boards in many theatrical performances … even while leading the Trojans to the Class 6A title in 1993.
"I was always drawn to acting in school," says Presley, whose latest film, The Great Alaskan Race, premiered in October. "I was fortunate [because] I'd leave football practice and go to musical practice. It's a different platform but still a platform for performance."
Presley writes, directs, produces and acts in movies made by his company, P12 Films. His next project, The Orphan Train, is in post-production and will be released in 2020. He makes frequent trips to Oklahoma to promote his films, speak with students and visit his parents, Darla and Dave, who still live in Jenks.
Whether he's capturing the drama of the diphtheria antitoxin run by Alaskan sled dogs in 1925 or depicting a Civil War veteran searching for his children, Presley sees making a movie in football terms – teamwork, assignments, specific roles, camaraderie, sacrifice, intensity and learning new positions.
"Football is the backbone for my discipline in the movie business and surviving the down times," says Presley, who's lived in Los Angeles for 22 years. "Hollywood is tough; it'll chew you up and spit you out. You have to persevere, just like in football."
P12 symbolizes Presley's name and the number he wore as quarterback and "it always reminds me of the fourth quarter of a game and you want to win it," he says.
Of the multiple hats he wears during a production, Presley says he prefers creating a film more than acting in it.
"I like storytelling, crafting the story," he says. "That's what I have a passion about."
In The Great Alaskan Race and The Orphan Train, Presley screened, cast and directed his children in parts that he wrote. His middle child, 10-year-old Emma, is in both movies and has a significant supporting role in the sled-dog film.
"It was a magical experience," Presley says of their days on location in the Colorado Rockies at Silverton. "I auditioned a lot of kids and she knocked it out of the park. It was special to make a movie with my own daughter."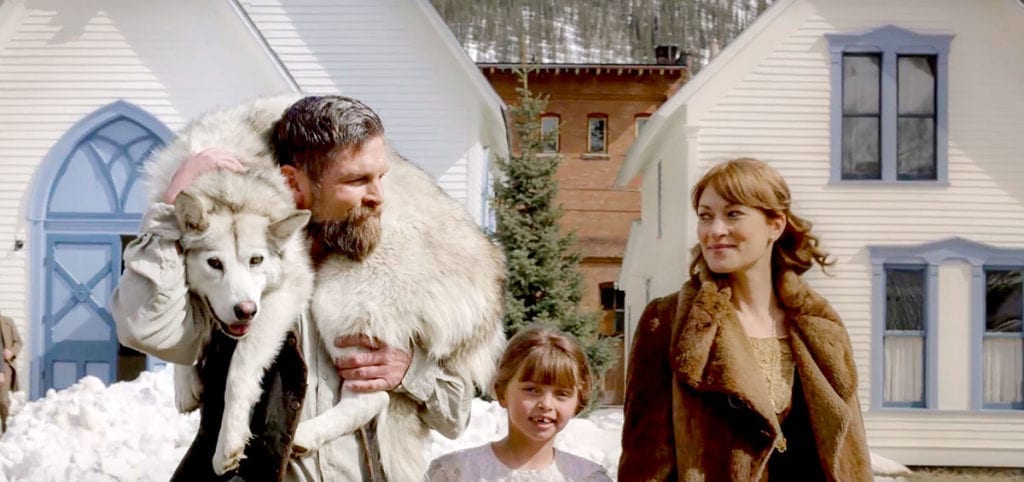 He says directing Emma didn't expose any father-daughter tensions "because she's seen me coach her brother's football team, so she knows how the drill goes. But there was one time when she and I were on the dog sled and it tipped over. She wasn't happy with me then."
That brother, nearly 13-year-old Jack, and the youngest Presley, 6-year-old Ruby Rose, will appear with Emma and their dad in The Orphan Train, in which "a father comes back from the Civil War and discovers that his wife has died and his children have been put in the foster-care system and taken out West," Presley says.
Presley, through P12 Films, stresses community involvement. With The Great Alaskan Race, "we give about 1% of our distribution fees to five nonprofits. With the next film, we want to do more. We want to be a light in a dark place."
With The Great Alaskan Race, Presley spotlights two figures – musher Leonhard "Sepp" Seppala and his lead Siberian husky, Togo – not featured in 1995's Balto, a Disney animated feature about sled dogs taking 300,000 units of antitoxin from Nenana to Nome during a diphtheria epidemic.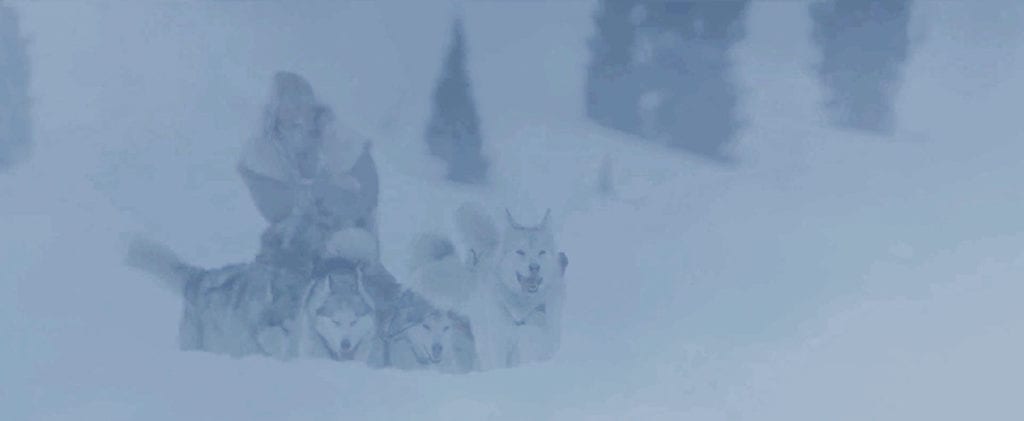 Balto, memorialized in a statue in New York's Central Park, led his team on the final leg into Nome. However, Seppala and Togo covered more than twice as many miles (170) as any other sled team during the 674-mile trek, which became known as the Great Race for Mercy. The journey is commemorated with the annual Iditarod, a 938-mile sled-dog race from Anchorage to Nome.
Togo's stuffed body is displayed at the Iditarod Trail Headquarters Museum in Wasilla, Alaska. An annual humanitarian award named for Seppala is given to those who excel in the care of sled dogs.
"I wanted to tell the story through Sepp's point of view," Presley says. "He and Togo, who was 12 years old and past his prime as a sled dog, are the forgotten heroes. They had the most captivating part of the story."
Comparing Seppala's favorite dog to an NFL Hall of Famer who came back twice out of retirement, Presley says: "Togo was the Brett Favre of mushing. Togo was in his prime in 1917 and the best dog then, but the epidemic broke out in 1925. He had one last race in him."
Presley's film, in a sense, won a race with Disney, which will release Togo, starring Willem Dafoe, in 2020.
"We knew we were first into production and felt a little pressure to get it done first," Presley says. "Our film is character-driven and tugs on the heart strings.
"People want more movies like this. And you can support nonprofits in the process. We can all help one another, and movies are a big platform to do that."