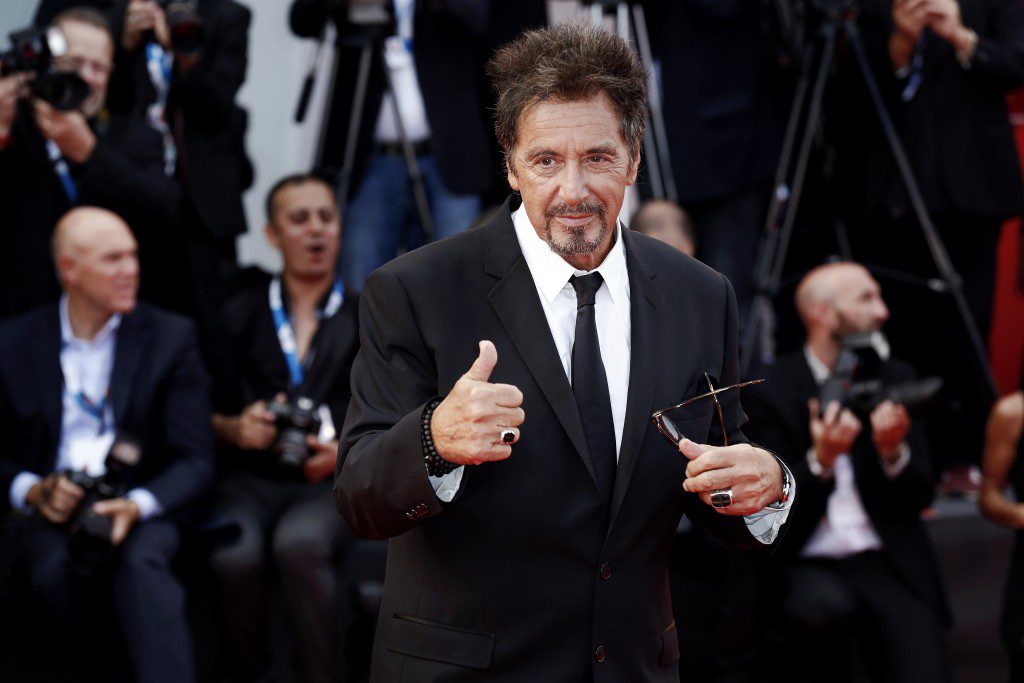 Sat. July 30 – Winstar World Casino & Resort
From winstarworldcasino.com: join us at WinStar World Casino and Resort on Saturday, July 30th for An Evening with Al Pacino, one of cinema's most riveting stars! Step into the world of Al Pacino as he shares his passion for acting and directing up close and personal. In an on-stage interview with clips (some never seen before), Al Pacino will give a rare glimpse into the creative process of one of our greatest actors. Sharing backstage tales from a lifetime in the world of theatre and film and revealing the inner workings of his most personal work (watch for surprise readings) this one night only event will end with a question and answer session with you, the audience.
Al Pacino has created some of the most indelible character portrayals in cinema history. Starring in over forty films that include The Godfather Trilogy, Dog Day Afternoon, Serpico, Sea of Love, Dick Tracy, Heat, Scarface, Any Given Sunday, Angels in America and most recently You Don't Know Jack for HBO. He is one of the rare winners of the triple crown of acting: the Oscar, Tony and Emmy Award and was a recent honoree of the 2012 National Medal of Arts.