An historic neighborhood in the heart of Oklahoma City offers an area for artists to create, collaborate and connect with the community.
It's also a place where people can shop at galleries, stores and boutiques, dine at a variety of restaurants and gaze at buildings that feature colorful Spanish revival architecture.
The Paseo Arts District has become known as a unique arts destination in a two-block area north of downtown Oklahoma City.
"It's a great place to come down and spend a couple of hours," says Amanda Bleakley, executive director of the Paseo Arts Association.
The district offers "the largest concentration of art galleries in the state," along with retail stores and restaurants within walking distance, Bleakley says.
The Paseo Arts District features more than 20 galleries and also hosts the annual Paseo Arts Festival, a First Friday Gallery Walk each month and art and photography exhibitions.
It's also rich with history. The Paseo Arts District was built in 1929 as the first shopping district north of downtown Oklahoma City and is listed on the National Register of Historic Places, according to the district's website, the paseo.org.
Bleakley says the neighborhood has grown through the decades, but the vision for the area remains the same: to have space for artists to grow, connect with others and showcase their work … and to have a place to enhance the arts in the community.
"All the property owners believe in this creative space. That's why they've invested their money into the buildings," says Bleakley. "We want to nurture and protect what's been created here."
Denice Erway, owner of Wildfire Gallery on Paseo, says she believes the area's longevity is due to its focus on the arts and its vibrant atmosphere.
"I think the Paseo is successful because of the commitment to the Oklahoma City arts community," Erway says. "We provide a unique shopping experience with wonderful art, local shops and second-to-none local dining."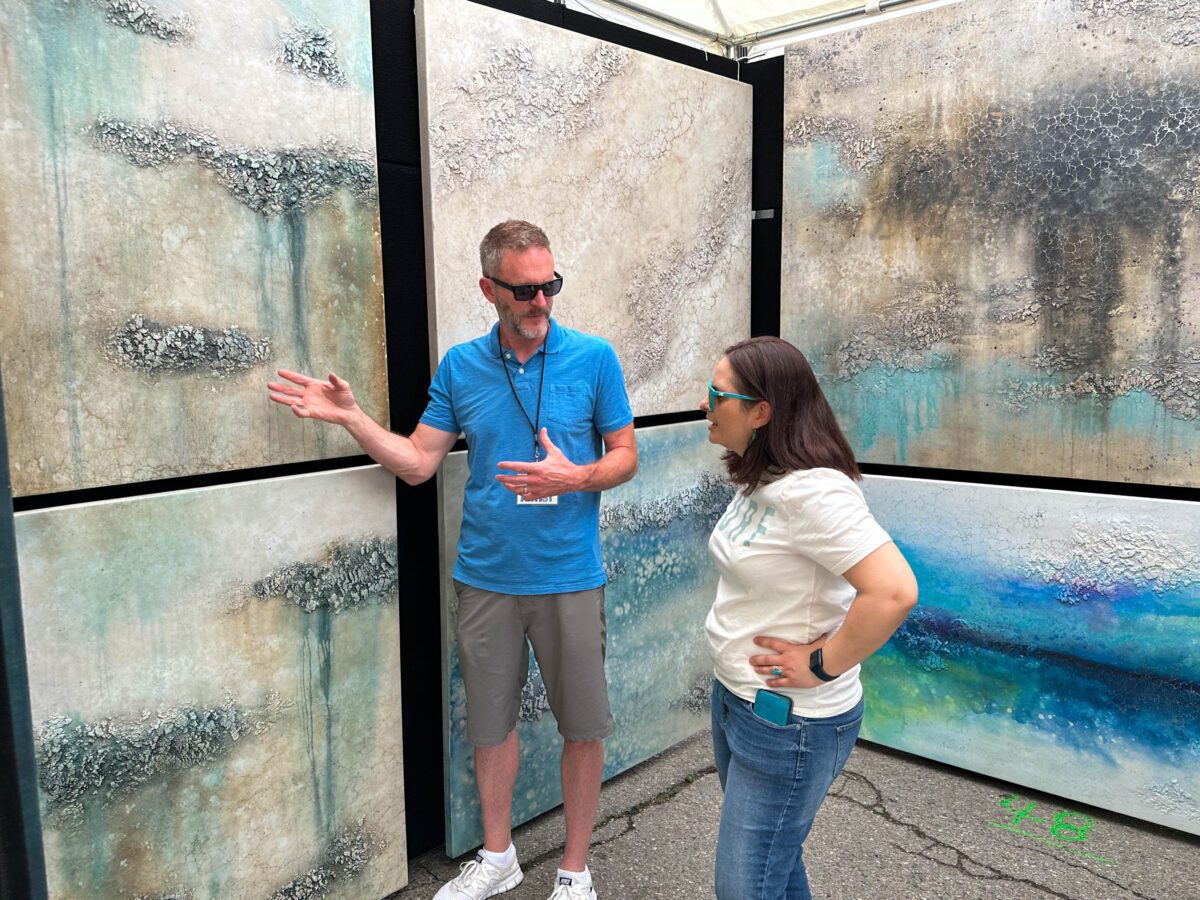 How to Support Local Artists/Art Scenes
Have a heart for the arts but not sure how you can specifically help in your community? Consider these suggestions from Bleakley and Erway:
Go to arts festivals and visit galleries.
Buy art from local artists. "Art elevates life. We as a society need art to help tell our story, to unite our communities and simply add beauty," says Erway. "When you buy local art, you make it possible for the process to continue."
Offer space for artists. "I think offering affordable space, whether it be a gallery or a studio, is really important," Bleakley says. "I hope, in the future, that all the communities in Oklahoma will have a place like the Paseo Arts District where they'll have a concentration of retail and galleries and restaurants for people to go and see and experience."