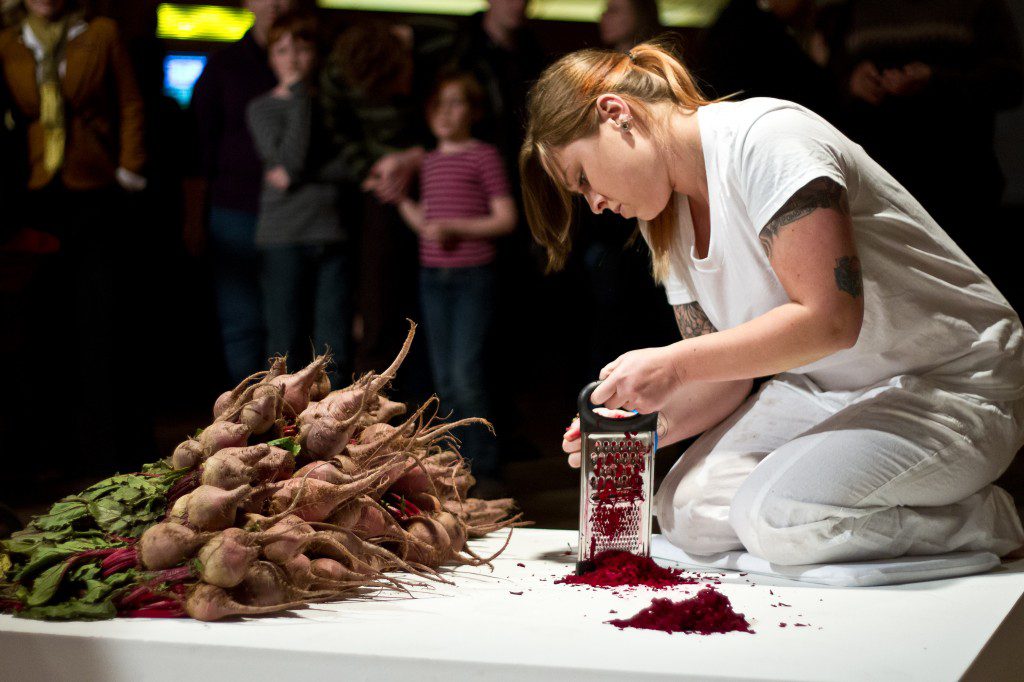 Five Oklahoma artists have been selected from a pool of 60 to contribute to this year's Art 365 exhibition.
"Those artists each receive a $12,000 stipend and a year of working with [national curator] Raechell Smith as they develop their projects," says Kelsey Karper, associate director of the Oklahoma Visual Arts Coalition, the organization that sponsors the program.
Before Art 365 began in 2008, Karper says that this curatorial guidance was something that was missing from the art scene.
"At the time, there really weren't a whole lot of opportunities set for artists to have this kind of ongoing, sustained relationship with an experienced curator, who has their best interests in mind and can help challenge them on their ideas but also help them resolve problems," she says. "Having that relationship with someone they can trust and depend on for guidance has been pretty transformative for a lot of the artists."
The artists have embraced the experience as an opportunity to take new risks with their art.
"The artists are always taking on really ambitious projects and doing things that are a step forward in their artistic practice," says Karper. She notes that Cathleen Faubert, one of this year's artists, is showcasing place through scent in addition to her customary medium of photography.
"She's actually creating fragrances that will be displayed in the gallery for people to take a smell and maybe experience place in a different way than they have before," says Karper. "She's been traveling around Oklahoma documenting these places that she visits and gathering natural materials – like plants and soil and rainwater – and distilling those materials into fragrances."
Photographer Romy Owens is also trying something new: a complete installation of knitted yarn.
Sculptor Alexandra Knox is working on her largest installation yet. It will incorporate flour, salt, yeast, Plexiglas and sound to explore her Ukrainian heritage and the disconnect she felt after visiting the country. She says this program has allowed her to have experiences she wouldn't otherwise, and she is ready to share the projects with the public.
"We're really interested in being able to explain these projects – some of them might be kind of obscure – and educate the public on what it is that we've done," says Karper.
This year, the exhibit debuted at [Artspace] at Untitled in Oklahoma City at the end of February. It will move to the Hardesty Arts Center in Tulsa in May.