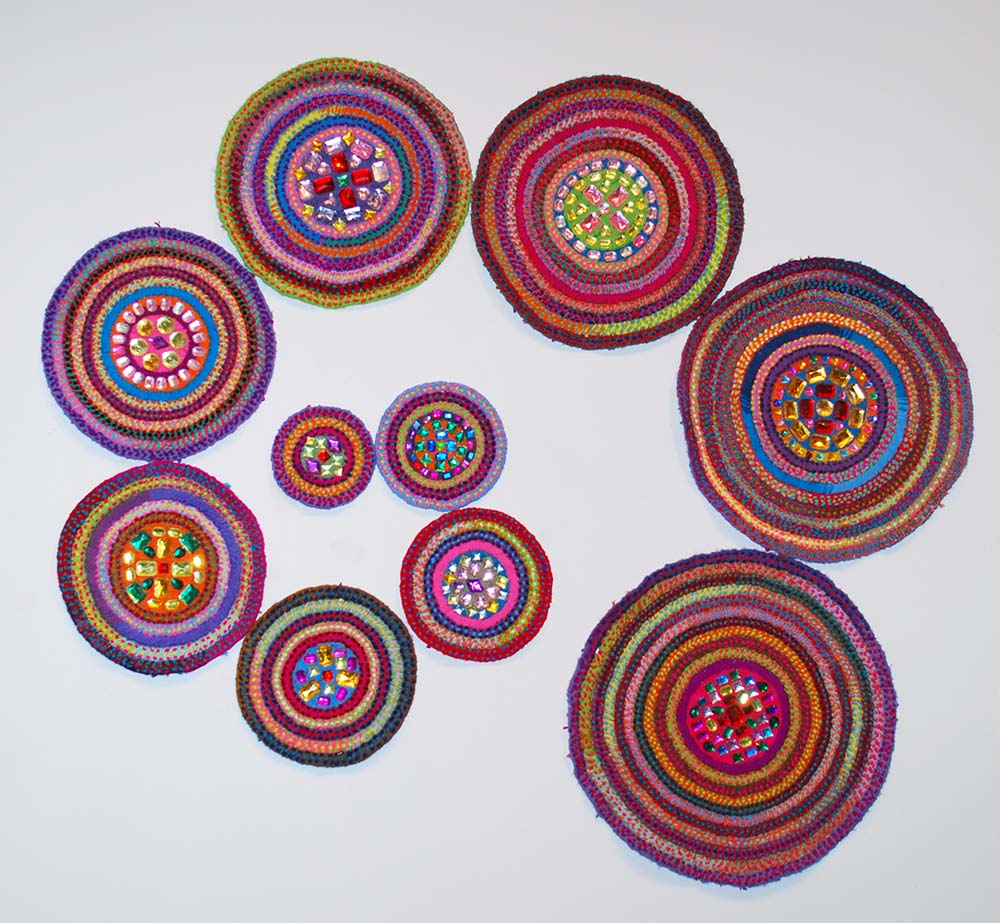 108
Contemporary, TUL
Artist Talk with Demitra Thomloudis
Aug. 1
Building on the Body
Aug. 2-Sept. 22
Jewelry workshop
Aug. 10
Kat Cole lecture
Aug. 30
Liz Whitney Quisgard: Kinetic World
Oct. 4-Nov. 24
The State of Craft
Dec. 6-Jan. 26
ahha Tulsa
The Experience
Through Dec. 31
Into the Land of Spectres
Aug. 2-Sept. 22
Together/Apart: The Lady Minimalists Tea Society
Aug. 2-Sept. 22
The Experience: Imagine
May
Armstrong Auditorium, Edmond
Four Italian Tenors
Sept. 12
Daniel Hope with the Zurich Chamber Orchestra
Nov. 12
Lomazov/Rackers Piano Duo
Dec. 3
David B. Hooten
Jan. 16
Ballet Folclórico Nacional de México Silvia Lozano
Feb. 13
Vladimir Lande and the Siberian State Symphony Orchestra
March 4
Julian Schwarz, Gerard Schwarz and the Mozart Orchestra of New York
March 24
Chanticleer
April 23
BOK Center, TUL
Backstreet Boys
Aug. 28
Jojo Siwa
Sept. 20
Jonas Brothers
Sept. 29
Heart with Joan Jett
and the Blackhearts
Oct. 2
J. Balvin
Oct. 3
Lauren Daigle
Oct. 4
Billie Eilish
Oct. 7
Godsmack with Halestorm
Oct. 18
Carrie Underwood
Oct. 24
MercyMe
Nov. 8
Bad Bunny
Nov. 10
Old Dominion
Nov. 14
Celine Dion
Feb. 5
Broken Arrow Performing Arts Center 
Annie Moses Band: From Copland to Cash
Nov. 10
Kristin Chenoweth and Sandi Patty Christmas
Dec. 20
The Color Purple
Jan. 21
Voctave
Feb. 1
Kelli O'Hara
Feb. 15
The Choir of Man
March 11
Finding Neverland
March 28
Canterbury Voices, OKC 
Duke Ellington's Sacred Concert
Oct. 13
Handel's Messiah
Dec. 8
Spectrum of Harmonies
March 28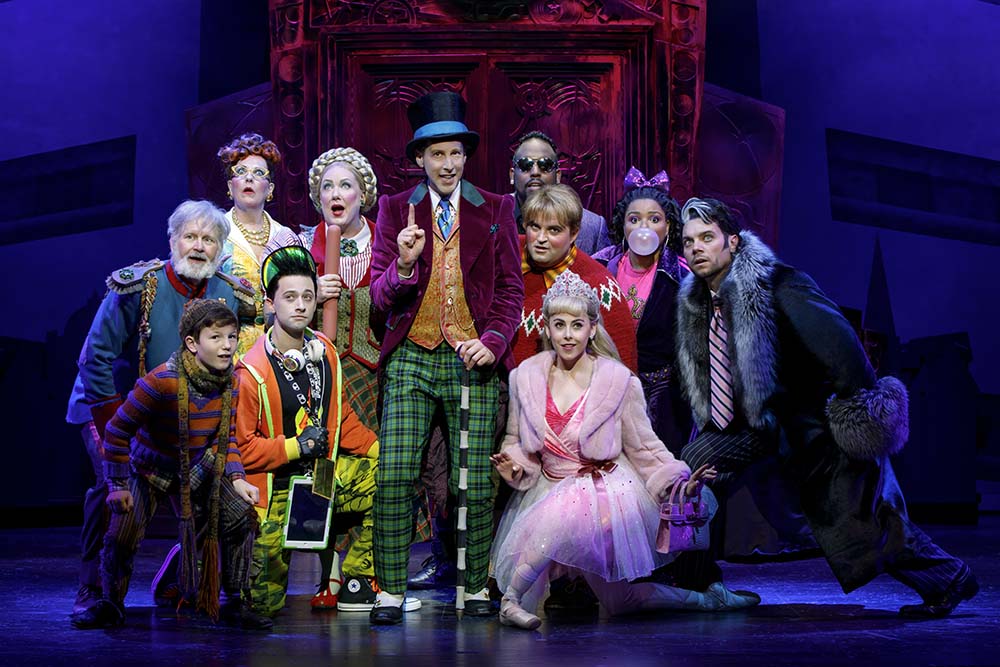 Celebrity Attractions, TUL
The production company's lineup in Tulsa includes musical hit after musical hit – from Disney classics to harrowing shows based on actual tragedies.
After the record-shattering Hamilton leaves town following its Aug. 20-Sept. 8 stint, excitement continues with classics like Les Miserables from Sept. 24 to 29 and Miss Saigon from Dec. 31 to Jan 5.
The whole family can visit the Tulsa PAC for Anastasia from April 7 to 12, Disney's Frozen from June 3 to 14 and the brand-new Charlie and the Chocolate Factory musical June 16 to 21.
The season concludes with Come From Away, set during and after the catastrophic events of Sept. 11, 2001. The show follows some of the 7,000 passengers flying from Europe to America that fateful day; their planes were forced to land in Newfoundland, a Canadian province, after the U.S. Federal Aviation Administration shut down its airspace. The show runs from July 14 to 19. Visit celebrityattractions.com. 
Hamilton
Aug. 20-Sept. 8
Les Miserables
Sept. 24-29
Miss Saigon
Dec. 31-Jan. 5
Blue Man Group: Speechless
Jan. 20-22
Anastasia
April 7-12
Disney's Frozen
June 3-14
Roald Dahl's Charlie and the Chocolate Factory
June 16-21
Come From Away
July 14-19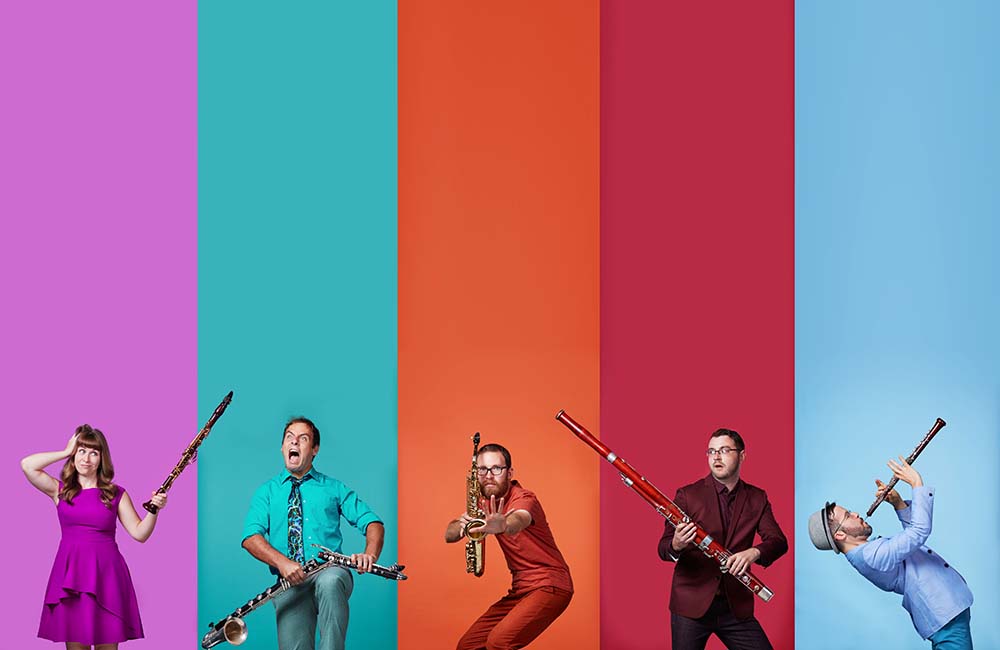 Chamber Music Tulsa
American Brass Quintet
Sept. 21-22
Lysander Piano Trio
Oct. 11-13
Harlem Quartet
Nov. 8-10
A New Yeare's Gift: Elizabethan Music for Twelfth Night
Jan. 5
Daedalus Quartet
Jan. 31-Feb. 2
McGill/McHale Trio
March 6-8
Miro Quartet
April 4-5
Akropolis Quintet
April 23
Chesapeake Energy Arena, OKC
Chris Brown
Aug. 26
Hillsong United
Sept. 13
Alan Jackson
Sept. 14
Hot Wheels Monster Trucks
Sept. 21
Carrie Underwood
Sept. 25
Chris Stapleton
Oct. 4
Mumford & Sons
Oct. 11
Guns N' Roses
Oct. 23
Joe Bonamassa
Oct. 29
The Chainsmokers
Nov. 14
The Price is Right Live
Dec. 5
Civic Center Music Hall, OKC
Hamilton
Through Aug. 18
Rupal's Drag Race: Werq The World Tour
Sept. 12
Tommy Emmanuel with Joe Robinson
Sept. 20
An Evening of Live Stand-Up with Bill Maher
Sept. 22
Home Free – Dive Bar Saints World Tour
Sept. 25
Bianca Del Rio
Nov. 6
Moscow Ballet's Gift of Christmas Tour
Nov. 13
Fred Jones Jr. Museum of Art,
Norman
Between the Isms
Through Sept. 8
Reinstallation of the Permanent Collection
Oct. 4
Harold Stevenson's
The Great Society
Oct. 4-Dec. 29
Gallery talks
Nov. 12, 19
Leviathan I: The
Aesthetics of Capital
Through Dec. 29
Renegades: Bruce Goff and the American School of Architecture
Jan. 25-April 5
Seeds of Being
Ongoing
Gilcrease Museum, TUL
Experience art of the American West this fall in Tulsa.
Exhibitions include Recall/Respond: Tulsa Artist Fellowship and Gilcrease Museum Collaboration, which the museum calls a conversation between contemporary artists that "confronts complex histories within the interdisciplinary Gilcrease collections of the art, history and culture of greater North America." The exhibition runs through Oct. 13.
Dorothea Lange's America, running Sept. 13-Jan. 5, showcases the outpouring of creative energy during the Great Depression; the exhibition features the work of 13 photographers of the era and highlights the iconic photos of Dorthea Lange. Visit gilcrease.org.
Dorthea Lange's America
Sept. 13-Jan. 5
Bob Dylan: Face Value and Beyond
Through Sept. 15
Recall/Respond
Through Oct. 13
Americans All!
Ongoing
Enduring Spirit: Native American Art
Ongoing
Hidden in Plain Sight II
Ongoing
To Endure in Bronze
Ongoing
Living Arts of Tulsa
Oh! Tulsa
Aug. 9-29
Jave Yohimoto:
Intractable Chasm
Sept. 6-Oct. 18
Day of the Dead festival
Nov. 1
Jim Dine Solo Exhibition
Jan. 10-Feb. 29
New Genre Arts Festival
March 6-April 16
Hot Prism
June 1-July 17
Lyric Theatre, OKC
Enjoy an evening – or afternoon – of entertainment with a diverse lineup of performances in Oklahoma City.
For a night out with just adults, there are several productions to see. In line with Halloween, the prolific and quirky The Rocky Horror Show runs Oct. 9-Nov. 2. You can also enjoy the hilarious story of Charlie Price and his shoe factory in Kinky Boots from July 21 to 26.
Kid-friendly shows abound, too. Spend the holiday season with Lyric's A Christmas Carol from Nov. 29 to Dec. 24, or enjoy the whimsy of The Cat in the Hat from Jan. 23 to Feb. 9. Other shows include Matilda from June 23 to 28 and Grease from July 7 to 12. Visit lyrictheatreokc.com.
Frost/Nixon
Sept. 4-22
The Rocky Horror Show
Oct. 9-Nov. 2
Lyric's A Christmas Carol
Nov. 29-Dec. 24
The Cat in the Hat
Jan. 23-Feb. 9
Having Our Say
Feb. 19-March 8
Matilda
June 23-28
Grease
July 7-12
Kinky Boots
July 21-26
Mabee
Center, TUL
Pow Wow of Champions
Aug. 9-11
Indian Nations Artifact and Fossil Show
Aug. 31
Mabee-Gerrer
Museum of Art, Shawnee
Oceanic Art
Sept. 14-Oct. 27
Interactive Display/Tutu Mummy Bust Opening
Sept. 7
Illustrated Bible Stories Reimagined: Works on Paper from the Permanent Collection
Dec. 14-Jan. 19
Bandits & Heroes, Poets & Saints: Popular Art of the Northeast of Brazil
Feb. 1-March 8
The Art of Roberto Ugalde
May 9-June 21
National Cowboy and Western Heritage Museum, OKC
Colors of Clay
Aug. 30-May 10
Caballeros y Vaqueros
Sept. 14-Jan. 5
Small Works, Great Wonders
Nov. 8-Dec. 1
Two Grits –
A Peek Behind the Eyepatch
Nov. 15-May 10
Find Your Western
Dec. 14-May 10
Warhol and the West
Jan. 31-May 10
Dorthea Lange:
Politics of Seeing
Feb. 14-May 24
Passport
Through March
OKC Ballet
OKC Ballet opens with Dracula from Oct. 25 to 27. Romeo and Juliet runs from Feb. 14 to 16. The crown jewel in OKC Ballet's season is (E)motion(s) – A Triple Bill, running April 17-19. The show begins with Red Sweet, a contemporary piece by Jorma Elo, followed by a world premiere by Penny Saunders. The night concludes with another world premiere by OKC Ballet's Robert Mills – a tribute to those who perished and were affected by the Oklahoma bombing, April 19, 1995. Visit okcballet.com.
Michael Pink's Dracula
Oct. 25-27
Devon Energy's The Nutcracker
Dec. 14-22
Robert Mills' Romeo
and Juliet
Feb. 14-16
Future Voices – A Choreographic Showcase
March 13-15
(E)motion(s) – A Triple Bill
April 17-19
OKC Broadway
Hamilton
Through Aug. 18
Fiddler on the Roof
Sept. 24-29
Hello, Dolly!
Oct. 15-20
The Spongebob Musical
Nov. 12-17
Mannheim Steamroller Christmas
Nov. 26
Miss Saigon
Jan. 14-19
Come From Away
Feb. 4-9
Anastasia
March 3-8
Roald Dahl's Charlie and the Chocolate Factory
May 12-17
OKC
Philharmonic
Classics I:
Oklahoma Stories
Sept. 14
Classics II: The Voyage
Oct. 5
Classics III: Italian Gems
Nov. 2
Pops I: Meagan Hilty Live!
Nov. 8-9
Classics IV: A Powerful Utterance
Nov. 23
Pops II:
The Christmas Show
Dec. 5-7
Classics V:
Minimalism in a New World
Jan. 11
Pops III:
Raiders of the Lost Ark
Jan. 24-25
Classics VI: From the Dramatic to the Sublime
Feb. 1
Pops IV:
Mariachi Los Camperos
Feb. 21-22
Classics VII:
Colliding Contrasts
Feb. 29
Pops V: Jersey
Boys and Girls
March 21-22
Classics VIII: Gritty,
Sweet and Hypnotic
April 4
Pops VI: Frank and Ella
May 1-2
OKC Museum of Art
World-class art finds its place at this renowned museum. Coming Nov. 2, Renewing the American Spirit: The Art of the Great Depression offers prints, photographs, paintings and other media that showcase reactions to the social and economic upheaval in 1930s America.
"OKCMOA is very excited to be the organizer of and the exclusive venue for this amazing original exhibition," says Michael J. Anderson, director of curatorial affairs at the museum. "[The exhibition] will introduce museum-goers to not only the hardships of the period through a collection of iconic photographs … but also to the relief projects that helped to renew the spirit of artists and everyday Americans alike."
Another exhibition, POP Power, comes to the museum in June. Visit okcmoa.com.
Van Gogh, Monet, Degas
Through Sept. 22
Renewing the American Spirit: The Art of the Great Depression
Nov. 2-April 26
Photographing the Street
Through Dec. 1
Apichatpong Weerasethakul's Fireworks (Archives)
Through Dec. 31
POP Power
June-September 2020
Postwar Abstraction: Variations
Through Dec. 31, 2020
From the Golden Age to the Moving Image
Through Dec. 31, 2020
OKC
Town Hall
The OKC Town Hall hosts economist Art Laffer as its season opens Sept. 19. Others include NASA administrator Jim Bridenstine on Nov. 21 and actor Sam Anderson on March 19. Visit okctownhall.com.
Art Laffer
Sept. 19
Michael Pillsberry
Oct. 17
Jim Bridenstine
Nov. 21
David Grann
Feb. 20
Sam Anderson
March 19
Oklahoma State University Business Forums, TUL/OKC 
Jonathan Mildenhall
Oct. 31
Dan Cockerell
Feb. 25-26
Martha Stewart
April 1
Philbrook Museum of Art, TUL
Female artists take center stage at the Tulsa museum's new exhibitions.
Shadow Of Time: Anila Quayyum Agha, running Nov. 10-Feb. 16, spotlights the works of Agha, a Pakistani-American who utilizes lighting for a distinct aesthetic. Her work, which includes stunning geometric shapes and lines, casts stunning shadows that bend boundaries between reality and illusion. Depending upon the angle of view, a person's perception of the work changes.
Coming June 28, Hearts of Our People: Native Women Artists studies the impact of Native women on art. The exhibition showcases work by 115 Native female artists from the United States and Canada and includes pottery, paintings, portraits and textiles. The exhibition runs until Sept. 20, 2020. Visit philbrook.org.
Wondrous Worlds:
Art & Islam through
Time and Place
Through Oct. 6
Larry Clark: Tulsa
Through Nov. 10
OK: Jason Lee Photographs
Through Nov. 10
Shadow of Time
Nov. 10-Feb. 16
Sharon Louden
Through Jan. 5
Hearts of Our People
June 28-Sept. 20, 2020
Sam Noble Museum, Norman
The University of Oklahoma's two world-class museums in Norman offer differing subject matter.
The Sam Noble Museum of Natural History brings Wedding Clothes and the Osage Community: A Giving Heritage from Sept. 14 to Dec. 8. This exhibition explores the history of bridal attire in the Osage Nation. A New Moon Rises, running Dec. 21-March 15, is curated by the National Air and Space Museum and features large-scale, high-resolution photographs of the lunar surface. Visit samnoblemuseum.ou.edu.
The Fred Jones Jr. Museum of Art brings Harold Stevenson's The Great Society from Oct. 4 to Dec. 29. Stevenson, an Oklahoma-based artist, created 98 larger-than-life portraits depicting residents of his hometown of Idabel. Renegades: Bruce Goff and the American School of Architecture explores the ways Goff changed how architecture was learned, taught and practiced. The Jan. 25-April 5 show includes drawings and visual tours of several of Goff's works. Visit ou.edu/fjjm.
Under the Arctic
Through Sept. 2
Wedding Clothes and the Osage Community:
A Giving Heritage
Sept. 14-Dec. 8
A New Moon Rises
Dec. 21-March 15
Signature Symphony, TUL 
Pops I: The Wonderful Music of Oz
Sept. 6-7
Classics I: Tchaikovsky 5
Sept. 28
Pops II: The Golden Age
of Greenwood
Oct. 18-19
Classics II: Mozart Prague Symphony
Nov. 2
Pops III: Christmas in Tulsa
Dec. 13-14
Classics III: Shostakovich 5
Jan. 25
Pops IV: Queens of Rock and Soul
Feb. 14-15
Classics IV: Beethoven 5
March 14
Tulsa Sings! III: You're Doin' Fine, Oklahoma!
April 3-4
Classics V: Mahler The Song of the Earth
April 25
Science Museum Oklahoma, OKC
Life Imagined: The Art and Science of Automata
Through Sept. 29
Theatre Tulsa
Mamma Mia!
Aug. 9-Sept. 1
Picasso at the Lapin Agile
Sept. 13-22
The Drowsy Chaperone
Oct. 11-20
The Music Man
Jan. 10-26
August: Osage County
Feb. 14-23
A Little Night Music
March 13-22
Matilda
April 24-May 3
Our Town
June 19-27
Tulsa Ballet
Tulsa Ballet kicks off with Giselle from Oct. 31 to Nov. 3. This lauded show premiered in 1841 and weaves the tale of a young peasant girl and her romantic tangling with a well-to-do duke. Other must-sees include Dorothy and the Prince of Oz from Feb. 13 to 16 and, from March 26 to 29, the sleek and sexy Vendetta, set in 1950s Chicago about a rivalry between two mob families. Visit tulsaballet.org. 
TBII: On Your Radar
Aug. 23-25
Creations in Studio K
Sept. 12-22
Peter and the Wolf
Sept. 27, Nov. 8, Jan. 17, April 3
Giselle
Oct. 31-Nov. 3
The Nutcracker
Dec. 7-22
Dorothy and
the Prince of Oz
Feb. 13-16
Vendetta
March 26-29
TBII: Next Generation
April 24-26
Signature Series
May 7-10

Tulsa Botanic Garden
Dog Day at the Garden
Aug. 4
Wicked Plants: Exploring Horticultural Horrors with Author Amy Stewart
Sept. 28
Autumn in the Garden
Oct.-Nov.
Garden of Lights
Nov. 29-Jan. 5
Tulsa Botanic Blooms
Spring TBA
TCC Theater Department
Bloom Country
Oct. 3-6
Fun Home
Nov. 14017
A Doll's House and A Doll's House Part II
Feb. 12-16
Tamora
April 16-19
Tulsa Opera
Carmen
Oct. 25, 27
Madama Butterfly
Feb. 28, March 1
Emmeline
May 1, 3
Tulsa
Performing Arts Center
Michael Cavanaugh
Aug. 1
The Wiggles
Party Time Tour!
Aug. 10
She Likes Girls
Sept. 6-8
Miss Nelson Has a Field Day
Sept. 27
Love, Loss, and What I Wore
Nov. 7-10, 15-17
Dragons Love Tacos and Other Stories
Nov. 8
Grady Nichols
Christmas
Nov. 30
The Petersens
Bluegrass Christmas
Dec. 7
Ian David Rosenbaum
Jan. 24
Mark Nizer: 4D and Sciencesplosion
Jan. 30-31
I Have Before Me a Remarkable Document Given to Me by a Young Lady From Rwanda
Feb. 6-9
Moon Mouse:
A Space Odyssey
March 6
The Revolutionists
April 23-26
Tulsa
Project Theatre
Little Shop of Horrors
Oct. 25-Nov. 3
Godspell
Feb. 14-Feb. 23
Joseph and the Amazing Technicolor Dreamcoat
April 10-18
Seussical
June 5-14
Tulsa Town Hall
Tulsa Town Hall has its season opener Sept. 13 with Alexandra Cousteau, an environmental activist and filmmaker who continues the work of her grandfather, conservationist Jacques-Yves Cousteau. Other highlights include actors Marlee Matlin and Henry Winkler on Feb. 7 and business executive Steve Forbes on April 17. Visit tulsatownhall.com.
Alexandra Cousteau
Sept. 13
Ann Kulze
Oct. 4
Robert Edsel
Nov. 15
Marlee Matlin
and Henry Winkler
Feb.7
Steve Forbes
April 17
Tulsa Symphony
Keeping with tradition, the orchestra's season begins Sept. 6 with Symphony in the Park at downtown's Guthrie Green. The orchestra brings eight shows to the Tulsa PAC, with highlights including the opening gala and showcase Sept. 14 with violinist Rachel Barton Pine, Star Wars in Concert on March 14 and Arlo Guthrie on May 15.
"The 2019-2020 season is jam-packed with great classical music, incredible guest artists … and an unforgettable Star Wars concert experience," says Lauren McKinney, the orchestra's marketing director.
Super fans can also get up close with the orchestra at one of five chamber music events at the Fly Loft, running Sept. 27, Nov. 22, Jan. 24, March 6 and April 24. Visit tulsasymphony.org.
Symphony in the Park
Sept. 6
Opening Night Gala Concert with Rachel Barton Pine
Sept. 14
Fridays in the Loft Chamber Music I
Sept. 27
Debussy's Images
Oct. 5
Mozart Piano Concerto No. 24 in C Minor
Nov. 16
Robin Sutherland
and Carlos Ortega
Nov. 22
Strauss and Schumann
Jan. 11
Fridays in the Loft Chamber Music II
Jan. 24
Mozart and Grieg
Feb. 8
Fridays in the Loft Chamber Music III
March 6
Star Wars in Concert
March 14
Bloch and Brahms
April 18
Fridays in the Loft Chamber Music IV
April 24
Peace, Love and Arlo
May 15
University of Tulsa Presidential Lecture Series
David Grann
Oct. 22
Woody
Guthrie
Center, Tulsa
Joan Osborne (at Cain's Ballroom)
Aug. 11
Amy Helm (at The Vanguard)
Aug. 25
In Times Like These: Arlo Guthrie, Friends, and Family
Aug. 20-Jan. 5
Steve Poltz
Sept. 27
Ordinary Elephant
Oct. 5
Tracy Grammer
Nov. 8