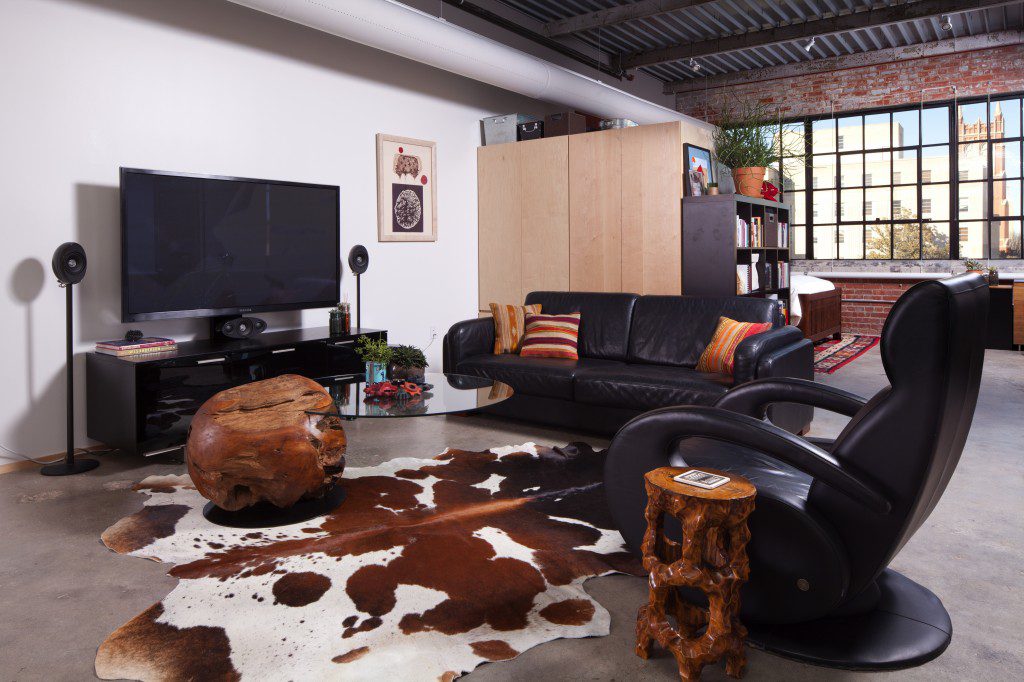 Marshall Matlock remembers growing up in south Oklahoma City and visiting the downtown area with his parents for special events.
"Then, downtown didn't seem like much of a place to live," he recalls.
Now, Matlock is one of the city's most enthusiastic advocates for downtown living.
He stands at one of the large industrial windows in his corner condo in The Guardian and points to the many attractions he enjoys. It's a quiet Saturday morning. No traffic. Downtown is just waking up for the weekend.
Four blocks to his right are Bricktown, the Oklahoma City Museum of Art, Film Row, Chesapeake Energy Arena, the Plaza entertainment district. Food trucks and bike and river trails abound.
To his left are four blocks that feature stately churches and two historic, tree-lined residential areas – Heritage Hills and Mesta Park.
"I love living downtown," Matlock says.
While the interior of his one-room loft might seem small, the view from his second floor windows provides an expansive vista of the iconic Capitol dome.
This is not Matlock's first experience with downtown living.
He lived in downtown Houston in 2001. After graduating from Oklahoma State University in 2003 with a business degree, he lived in Arlington, Va., while working in Georgetown, Washington, D.C., in the shadow of the U.S. Capitol. From 2005 to 2013, downtown Kansas City was home. Those experiences introduced him to the vitality of urban living.
Working from his condo, Matlock has created a comfortable living/work space, using furniture leftovers from former downtown residences.
The condo bears remnants of its previous industrial life: Ceilings are high, some pipes are exposed, concrete floors are smooth but paint-stained. Windows have special shades for filtering sunlight.
The open stainless-steel kitchen overlooks what Matlock calls a "floating" living room. A black leather sofa and chair flank an unusual coffee table of cantilevered glass nesting in a teakwood ball. Contemporary art adds sparks of color.
Matlock uses two armoires on casters to conceal the bedroom, dividing the open space and giving the illusion of two rooms.
His corner "office" is opposite the kitchen/living room, and the expansive windows bring downtown inside. The bathroom, utility and storage areas are near the apartment's entrance.
"The Guardian is a great place to live," Matlock says. "The building has a variety of residents. My neighbors have a 2-year-old son and a St. Bernard, and we've become friends."
On the ground level of The Guardian, an empty space will become The Garage Burger Bar, set to open this spring. Matlock also enjoys numerous food and shopping events, including holiday pop-up shops, a collection of locally-owned shops temporarily housed in midtown geodesic dome each Christmas time.
"There are many people living downtown doing interesting, different things. I'm meeting people who are passionate about creating a new downtown environment. I see downtown living becoming a real option for people of all ages and interests," Matlock says.