Get some fresh Maine lobster, straight from the cold waters of the North Atlantic, add melted butter and you have the recognized king of seafood. Just as we go to New Orleans for gumbo and Philadelphia for cheesesteak, it's only right to go to Maine for lobster.
And when GetMaineLobster.com offers a tour of Portland and its environs at a good price, you grab it with both claws.
Portland
During most of the year, half a million hearty souls call greater Portland home. In the summer, that number doubles because the weather is delightful; the city is clean and litter-free; the people are friendly; the scenery is charmingly picturesque; and the lighthouses are iconic – particularly wind-swept Portland Head with its whitewashed tower and red-roofed residence, five miles southeast on Casco Bay.
Portland has its own brand of hospitality, offered by residents who have survived the long, cold winter and are eager to pull out all the stops to welcome visitors.
Then there's the food. Restaurants don't make it in Portland if they're not good, and Becky's Diner, J's Oyster, the Highroller, Scales and the Saltwater Grille are excellent. Most eateries feature seafood, but a multitude of other cuisines can be found.
Two joints are noteworthy. Allagash Brewing Co., whose Belgian-inspired wheat beer (the White) is outstanding, has a food truck serving some of the best lobster rolls in town. Outdoor picnic tables, surrounded by a deep forest, add to the ambiance. The other, the Lobster Shack at Two Lights (lighthouse), is a quick drive southeast of Portland on Cape Elizabeth, about as lovely a spot as you can find, right on the rocks by the ocean and enhanced by crashing waves, oysters, chowders, wild-caught fish and, of course, lobster.
A tangential note about these red-shelled beauties – almost unbelievably, in colonial days, lobsters were so plentiful that they were fed to livestock.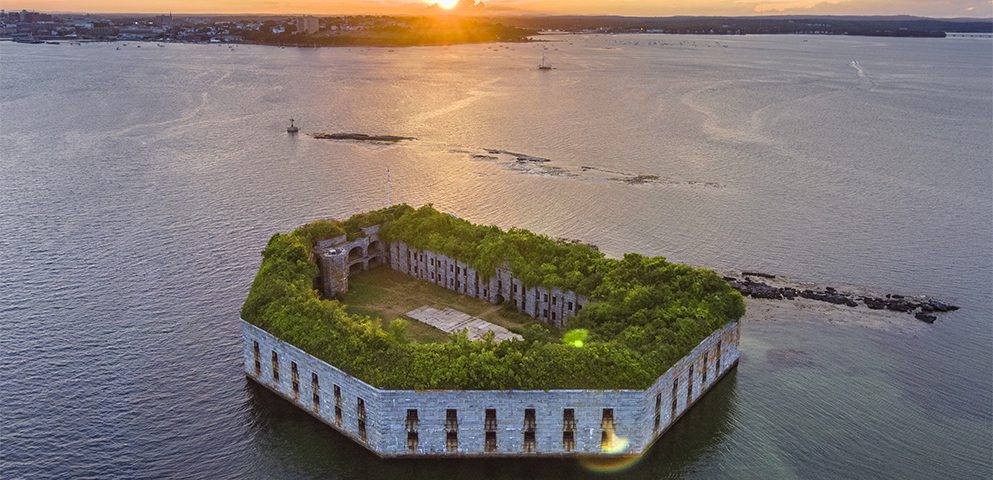 History
Much of Portland's history is a product of folks falling in love. Take Capt. George Tate. In the 18th century, he, his wife and their four sons left south London and settled in Portland to build ship masts for the British navy. Tall, straight trees were felled, stripped, rolled down to the bay and shipped to England. The George Tate House, now a National Historic Landmark, is filled with the furnishings, knickknacks and architecture of a wealthy family in 1755, including a large, brick walk-in oven.
Across town is the brownstone Victoria Mansion, built in 1860 by Olive and Ruggles Morse, a hotelier. The name is a nod to Queen Victoria and the Italian villa-style home is one of the finest examples of pre-Civil War grandeur in the United States. Its opulent interiors are wholly intact, with gold leaf, intricate detail, elegantly painted walls and ceilings, ornamental plasterwork, stained glass and carved-marble fireplaces. As with the Tate House, tours are available.
The Maine Maritime Museum in Bath, north of Portland, is a testament to the allure of the sea. It details early ship-building along the ocean-bound Kennebec River when ships were made of wood and carried as many as six masts.
If time permits, a 20-minute jaunt north to Freeport is well worth the trip for extraordinary shopping, anchored by the flagship, multi-store complex of L.L. Bean, which never closes.
Stay at the Press Hotel in the cobblestoned Old Port District downtown, home of the Portland Press Herald for 87 years until it was converted into an exceptional boutique hotel in 2015. Another good choice is Embassy Suites near the airport.