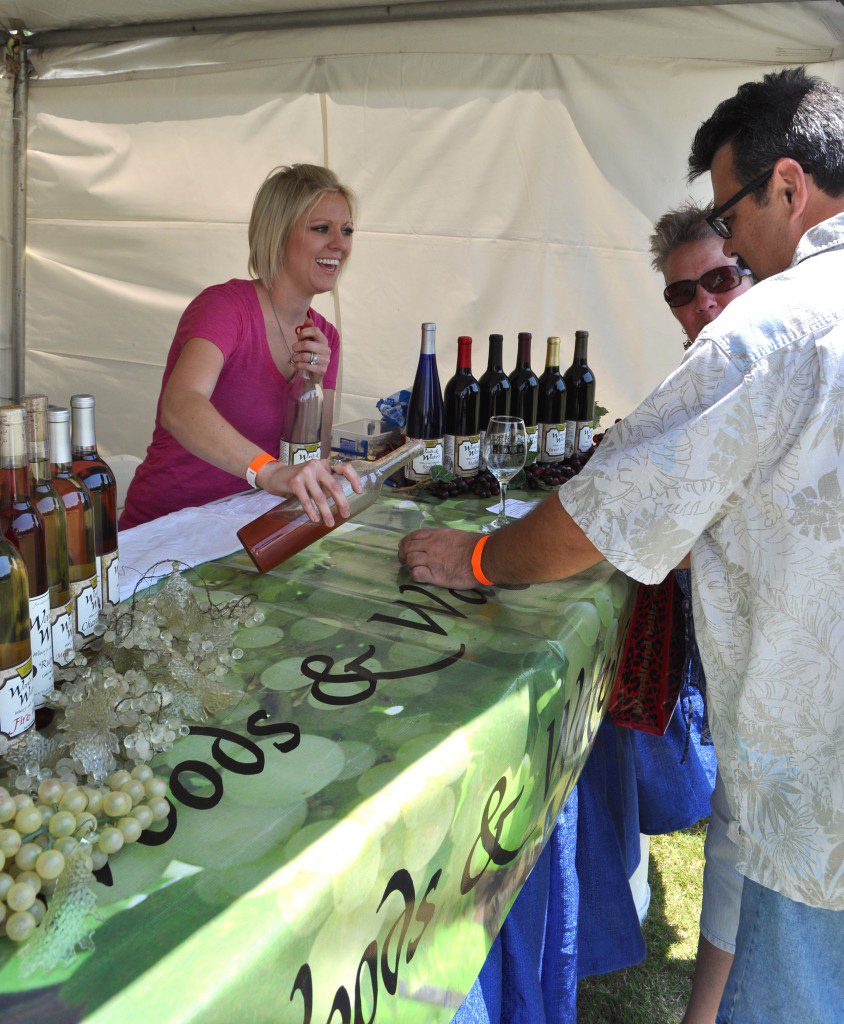 Saturday, May 31, 11 a.m.-8 p.m.
"Agritourism" is a word that catches a lot of attention, particularly when tours of local wineries are involved. But the Made in Oklahoma Wine, Beer and Food Festival celebrates the variety and expanse of products grown and produced in the state.
The festival, which takes place at Midwest City's Reed Conference Center and Sheraton Midwest City Hotel, brings together representatives of Oklahoma wineries and breweries along with local artists, merchants, cooks and items with a distinctive Oklahoma identity. In its third year, the festival takes place from 11 a.m. to 8 p.m. Saturday, May 31.
"The entire purpose of the festival is to increase awareness of Oklahoma's agritourism. One of the things that we've done is try to focus on wineries that grow grapes here," says Melanie Voice, special events and marketing manager for the Midwest City Convention & Visitors Bureau.
Agritourism invites consumers to appreciate locally produced and grown products by taking them to where it all starts. The festival promotes that appreciation for local vineyards and wine producers, but that initial focus has since expanded to highlight locally made beers, locally grown produce and other items – handmade or manufactured on a slightly larger scale – you can't get anywhere else.
Guests at the festival will find an assortment of goods for the pantry as well as the rest of the home, including salsas, popcorn, fudge, jellies and jams, jewelry, fine art, wood-carved gift items and more, Voice says.
The festival again will feature the Great Grilled Cheese Challenge: Masterminds of Melt contest in which at least six contestants are chosen to create inventive grilled cheese sandwiches. Other events include the Wine & Palette art class, in which participants are given a canvas, paint and a glass of wine to enjoy; cooking demonstrations; the Go Green Oklahoma Sustainability Fair; Cruisin' with Cops Open Car, Truck and Motorcycle Show; and live music and entertainment all day long, thanks to a partnership with the Oklahoma Film and Music Office.
There are advantages to buying Oklahoma-made goods.
"When you have things that are mass produced – this is my opinion – it often loses flavor or craftsmanship," Voice says, but locally made items are often created with attention to detail and with great care.
Plus, it helps the state economy.
"Everything is turned right back into our state," Voice says. "Who doesn't want to help their own state – where they live, thrive and work?"