Inspired by his grandmother, chef Marc Dunham loves making people happy through food. Fortunately, his current culinary journey has him doing just that.
At an early age, the Texas native began cooking out of necessity, but after watching his grandmother's zeal for the activity, he quickly grew to love it. However, it was a job in his pre-teen years that fueled his life-long passion for the hospitality industry.
"I started working in restaurants at twelve washing dishes and fell in love with [it]," says Dunham. "I worked around my hometown of New Braunfels, then Austin, and left for New York to work and attend culinary school."
After finishing at the Culinary Institute of America in Hyde Park, New York, Dunham took up residence in the city for three and a half more years before moving back to Austin to work in several restaurants and culinary schools, including the Texas Culinary Academy. There, he met another chef and his future wife, Jenny, who is a native Oklahoman.
The pair then decided to move to Oklahoma City to be near family. After settling in, the Dunhams opened Nashbird, a Nashville-style hot chicken restaurant and bar. They have additional locations in Norman and Edmond with plans to open a spot up in Midwest City in 2021.
"My mother was a supervisor in a fried chicken restaurant when I was young, and I remember spending time there with her," says Dunham. "I noticed that there weren't that many fried chicken counter service restaurants in the [Oklahoma City] area, and no one was concentrating on spicy fried chicken, although several restaurants had hot chicken as a dish on their menu."
Thus, Nashbird was born. But besides his bustling restaurant, Dunham also offers consulting through Dunham Hospitality Group. He lends his expertise and services to local restaurants and hospitality businesses to help them succeed in a variety of ventures.
"I have helped restaurants with simple projects, like recipe development, or something more involved, like becoming a restaurant operating partner," he says. "Clients reach out, we discuss what they need and then we put together a plan to execute and solve whatever challenges they are having."
For aspiring chefs, Dunham had a little advice. He recommends finding a job in a kitchen to see if the work is for you, then sidling up to a talented chef to teach you a few things. If you love cooking, you can either continue to work in restaurants to gain knowledge or attend culinary school.
"For people from Oklahoma City, I would recommend traveling to larger markets like New York City, Chicago, Los Angeles, or even overseas to work and learn from chefs in highly competitive cities," he suggests. "When you surround yourself with a lot of talented people from different backgrounds, it forces you to get better at your craft."
Nashbird Hot Chicken Sandwich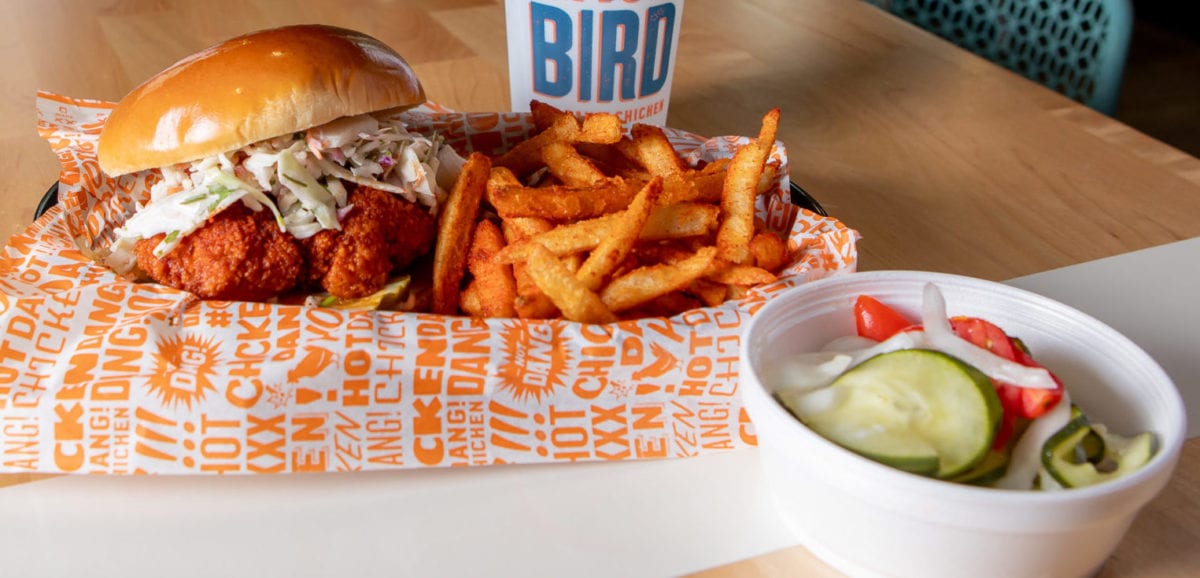 [cooked-recipe id="123271″]