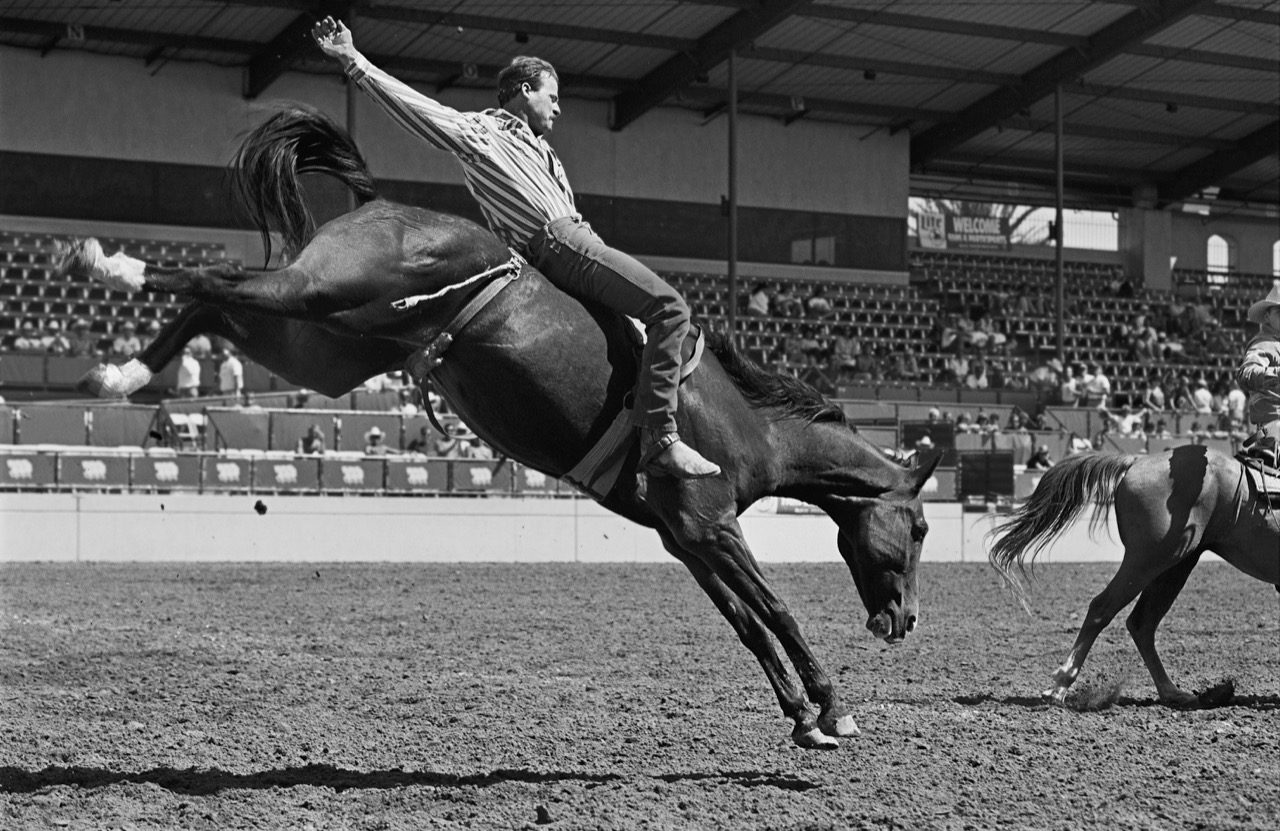 Through Nov. 25 – Gilcrease –
From gilcrease.org: Experience the grit, determination and community of the national gay rodeo circuit in classic black-and-white photographs in Gilcrease Museum's new exhibition, Blake Little: Photographs from the Gay Rodeo.
Since its founding in 1949, Gilcrease has led the way for artwork showcasing the American West, including depictions of the iconic cowboy. Photographer Blake Little provides an expansive redefinition of what a cowboy can be in his images capturing scenes of camaraderie, identity and sport in one of America's most time-honored traditions.
The 41 black and white photographs taken by Blake Little between 1988 and 1992 in Photographs from the Gay Rodeo document the gay rodeo circuit and the lives of many of its participants in those years. The collected body of work not only serves as a stunning example of black and white portraiture and of rodeo photography, it also explores the diverse and complex natures of individual and community identity in the West. Visit gilcrease.org for details.