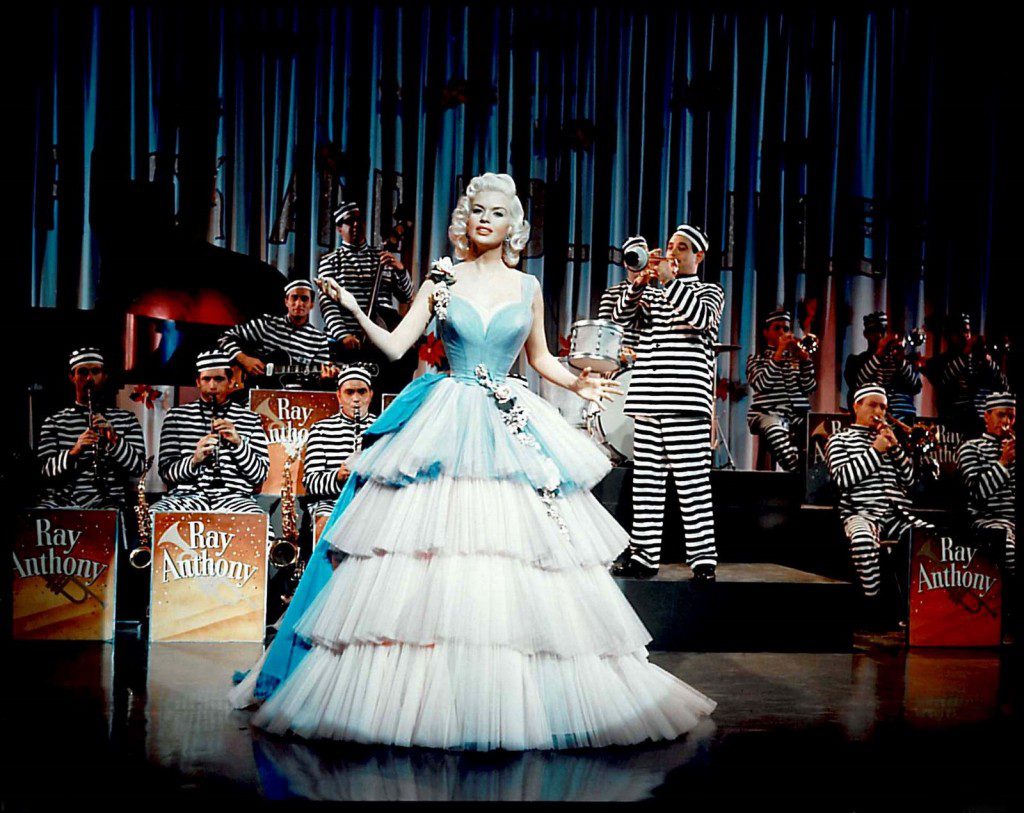 Around Town
You can be forgiven for not knowing the name Frank Tashlin. Despite being one of the great directors of film comedies and possessing a style all his own, he never achieved the name recognition of other comic directors like Preston Sturges. Correct your oversight by getting out to Bachelors and Bombshells: Six Films by Frank Tashlin, running at the Oklahoma City Museum of Art on June 15, 17 and 18. Tashlin's manic style draws inspiration from the world of cartoons (he began his career as an animator, where he worked on several Looney Tunes shorts), and he channels that irrepressible energy into biting satires of the vacuity of the entertainment business.
The absolute essential here is Will Success Spoil Rock Hunter?, a merciless skewering of Hollywood and Madison Avenue, playing in a new restoration. But all the films are worth catching, especially since two of the films, Bachelor Flat and the underrated Artists and Models, are being screened from 35mm prints. Tashlin's flair for bright colors will pop all the more on original film stock.
At Home
It's become a running joke among my friends how much I love John Wick, the gloriously excessive Keanu Reeves action film from 2014. It's a nonstop shot of adrenaline, and slyly goofy to boot. This year's sequel, John Wick: Chapter 2, goes bigger and broader, and though it loses some of the original's satisfying leanness in the process, it is still absolutely worth owning when it comes out on video June 13.
After unretiring from the world of underground hitmen to avenge the murder of his dog in the first film, round two sees John Wick facing off against a kingpin to whom he owes a favor. When things go awry, Wick must gather the strength to face off against practically the entire shadow world of assassins he keeps trying to leave behind. Filled with bravura action sequences, John Wick: Chapter 2 will leave you wowed. It's not for the faint of heart, though it earns every iota of its R rating with its harsh, unromanticized violence.
In Theaters
As in many years, this June's blockbuster season appears filled with unpromising sequels and tepid reboots. Who among us was genuinely clamoring for a third entry in Pixar's least well regarded series, Cars? Or the umpteenth film in Michael Bay's never ending hymn to product placement, Transformers: The Last Knight (we should only be so lucky!)? Or a reboot of a reboot (The Mummy), with an aging Tom Cruise in the lead?
But like a beacon of hope, there's one bright spot at the end of the month: Edgar Wright's Baby Driver. Best known for his trilogy of action-comedy films with Simon Pegg and Nick Frost (Shaun of the Dead, Hot Fuzz, The World's End), Wright brings kinetic camera work and a deep well of pop culture lore to his films. Baby Driver follows a getaway car driver (Ansel Elgort) as he navigates the world of crime, and it's sure to be one of the most fun films of the summer.