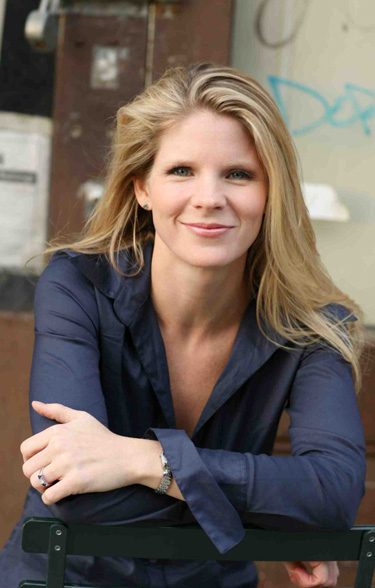 This story was originally published in the July '08 issue of Oklahoma Magazine.
Once upon a time in the early days of Oklahoma, the industrious residents of Elk City struck upon an ingenious way to shine a spotlight on their town. By renaming their city "Busch," they propitiously attempted to flatter famed beer meister, Adolphus Busch, into establishing a brewery in the small town.   
These days, with the failed efforts of that inventive endeavor well behind them, the citizens of Elk City can look to the legendary Great White Way for all the luminary refraction they need. With three Tony nominations to her name, and a recently launched debut CD, hometown girl, Kelli O'Hara, is generating enough star power to illuminate stages from the small Oklahoma community, all the way to Broadway.
"Growing up in Elk City seems like a million years ago, and at the same time, like it was yesterday," O'Hara says of the town, where she was raised on a nearby farm before her family transferred to Edmond her junior year of high school. "I loved growing up there. Both sides of my family were there, it was safe, it was familiar.
"What's that song from Cheers?  '…Sometimes you wanna go where everybody knows your name.' That's what l loved. And I don't mean being known as in being famous. I mean people literally knew you…who your family was. 'Oh, you're an O'Hara, aren't you?' or, '…you're Dr. Husband's granddaughter, aren't you?' There's a long history there for me.
"There is something wonderful about being completely anonymous and free to do or be anything or anyone you want here in New York City, but sometimes I miss being a part of something more specific. I loved that security. But, I also loved being a kid… Oh, and I loved the sky. That open sky."
That great open sky opened up a world of possibilities for the young O'Hara, who took a budding love of music and turned it into a flourishing Broadway career, where she currently performs in the starring role of Nellie Forbush in the Lincoln Center Theater revival of South Pacific, and where rave reviews have culminated in her third Tony nomination, this time for Best Performance by a Leading Actress in a Musical.
"When I started to sing – in church, school, or around town with my sister, Anne – I had no idea it would end up being my life," O'Hara says. "I just know I loved it. It felt more right than anything, and it was supported by my family."
After four years of studying opera at Oklahoma City University under the tutelage of Florence Birdwell, and venturing north for two years of summer stock theater in Wichita, Kan., O'Hara headed to the Big Apple.
"Going straight to New York City instead of going to grad school for more opera study was definitely something risky," says O'Hara. "But I made that step – with the dramatic and memorable support of Birdwell and my parents – and, I've never looked back (except I miss them terribly)."
Stepping onto her first Broadway stage in 2000, in Jekyll & Hyde, where she served as a replacement for the character Kate, O'Hara's debut smoothly catapulted her into subsequent roles, including: Young Phyllis in Follies (2001), Susan in The Sweet Smell of Success (2002), and Lucy Westenra in Dracula, the Musical (2004). In 2005, O'Hara created the role of Clara Johnson in the critically acclaimed musical The Light in the Piazza, and then she starred as Babe Williams opposite Harry Connick Jr. in The Pajama Game (2006). Collectively, the performances have garnered nine impressive nominations for the barely 32-year-old actress, including Tonys, Drama Desk Awards, Outer Critics Circle Awards and Broadway.com Audience Awards.
It was during their run in The Pajama Game that Connick began nudging O'Hara to segue from Broadway cast recording CDs, into a more personal adventure.[pullquote]"We all tend to imagine things much grander than they ever are when it comes to dreaming, but I have to admit… Carnegie Hall made me weep,"[/pullquote]
"We found we loved similar music, we talked a lot about different styles and what we could do with them," O'Hara says. "Pretty soon, he was encouraging me to make my own solo album, and he said he would help. I would have been crazy to say no."
That collaboration manifested in the recently released Wonder in the World, an album featuring O'Hara's unpretentious and highly lauded voice, which has been compared to Norah Jones and Emmylou Harris. She sings a variety of songs – some of which she wrote – along with popular standards like Fire and Rain, Make Someone Happy and a particularly unique and jazzy rendition of Spooky. In addition to his musical arrangement and orchestration, Connick joins O'Hara in the cover song duet.
"We had great fun working together. Harry is a musical genius," O'Hara says. "Literally – like a child prodigy – the whole works. That was pretty intimidating at first, but he's also very generous and allowed me to have my own voice. Working with him and his top notch musicians was the gift of a lifetime, to say the least."
It's hard to imagine O'Hara being intimidated by any performer with such an imposing resume under her belt. In addition to her starring roles on Broadway, O'Hara has a recurring role as Leslie in the soap opera, All My Children, and has just finished filming two pilots for NBC – Blue Blood and All Rise. She has performed at Lincoln Center as part of the venue's American Songbook Series, as well as with Marvin Hamlisch at the Kennedy Center. Last year, she debuted at Carnegie Hall with conductor and pianist Rob Fisher and the New York Pops.
"We all tend to imagine things much grander than they ever are when it comes to dreaming, but I have to admit… Carnegie Hall made me weep," O'Hara says, while comparing her various performance experiences. "My first time on Broadway was different in that I was thrown into an already existing show where I learned the part away from the cast and then kind of got thrown on…. no big fanfare. I'll never forget it, but it was different than I imagined. Since then, however, I have experienced the most intense emotions when stepping onto a Broadway stage. The butterflies, the gratitude, etc. It has overwhelmed me many times. I just remember to pinch myself… quite often. With every new show, I know even more how lucky I am."
Among her recent good fortunes, O'Hara cites her marriage to singer-songwriter, Greg Naughton. The couple wed last summer in a mountainside ceremony in Vermont, after a five-and-a-half-year courtship.
"Greg is my wonderful guy – he truly is," says O'Hara. "He comes from a theatrical family (he's the son of Tony Award winning Broadway and film actor, James Naughton), so we understand each other very well. It certainly makes this crazy business easier."
With a career that has quickly become a whirling dervish of extraordinary opportunities coupled with high acclaim and frequent award nominations, how does the celebrated headliner feel about her latest Tony nod?
"I hate to say it's validating because we should never do what we do for that reason, but in a way, it is," O'Hara says. "It makes you feel like you don't suck. But, it's important to take it with gratitude, realize where you're lucky, and then get back to work.
"The work never ends."