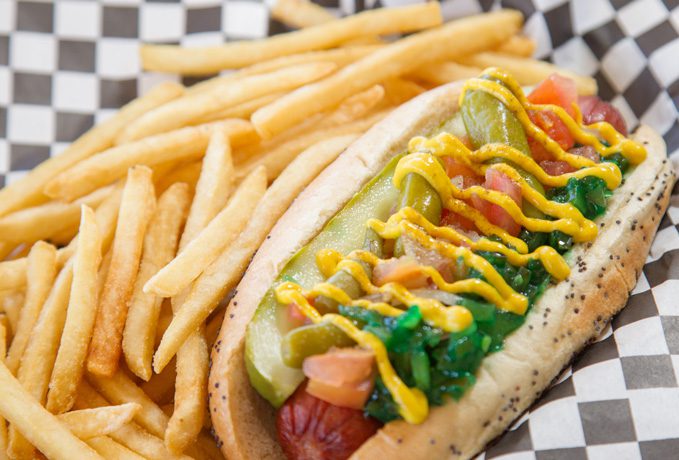 Chicago is well known for many things, including its food. With ethnicities of all types, Chicago offers diversity in fare, but Cal's Chicago Style Eatery keeps it simple in bringing Chicago's tastes to Oklahoma City.
Sticking with the classics – hot dogs, hamburgers and hoagies – everything on Cal's menu comes loaded with flavor for reasonable prices.
Among delicious burger options, the most unique is the Gyro Burger, a third-pound certified Angus beef patty with gyro meat piled high and topped with tzatziki sauce. One of Cal's classics, the Chicago Dog, is an all beef hot dog topped just how they do in the Windy City: yellow mustard, onion, diced tomato, relish, sport peppers, celery salt and a kosher pickle spear, served on a poppy seed bun.
Others specialties include the Gyro, a popular dish in Chicago, and the meatball sub, topped with marinara sauce. Also choose from the Classic Philly, which comes slathered in Cal's signature sauce, and the Italian beef, Italian sausage and Polish sausage hoagies. 7202 W. Hefner Rd., Oklahoma City. www.calseatery.com