A fifth generation cow-calf producer in Mustang, the high-octane Kelli Payne grew up in Tabler. 
"I don't think there's even a stop sign there," she says.
These days, Payne is taking her livestock acumen to new heights. Oklahoma City's Oklahoma National Stockyards, the world's largest stocker and feeder cattle market, announced Payne as their sixth, and first female, general manager in April 2019.
Payne's journey seems ordinary to her. By age five, she was walking the original bricks of the Stockyards, or "the bricks," as she says. She and her sister tagged along with their dad Glenn, who was an order buyer for a company there. Glenn put Payne to work doing jobs like scrubbing stock tanks. In the mid-1980s, Glenn purchased a commission from Wright-Halliburton, which merged in 1990 with Central-Halliburton. Along the way, Payne kept hanging out and helping at the Stockyards, making the cattle world her permanent lifeblood. To her, all of it was the best fun ever, and she couldn't get enough.
As an Oklahoma State University student, Payne traveled back and forth on weekends to help her dad sell cattle at the Stockyards. She even sat out semesters to take advantage of opportunities. She left Stillwater with a Bachelor of Arts in animal science and livestock marketing.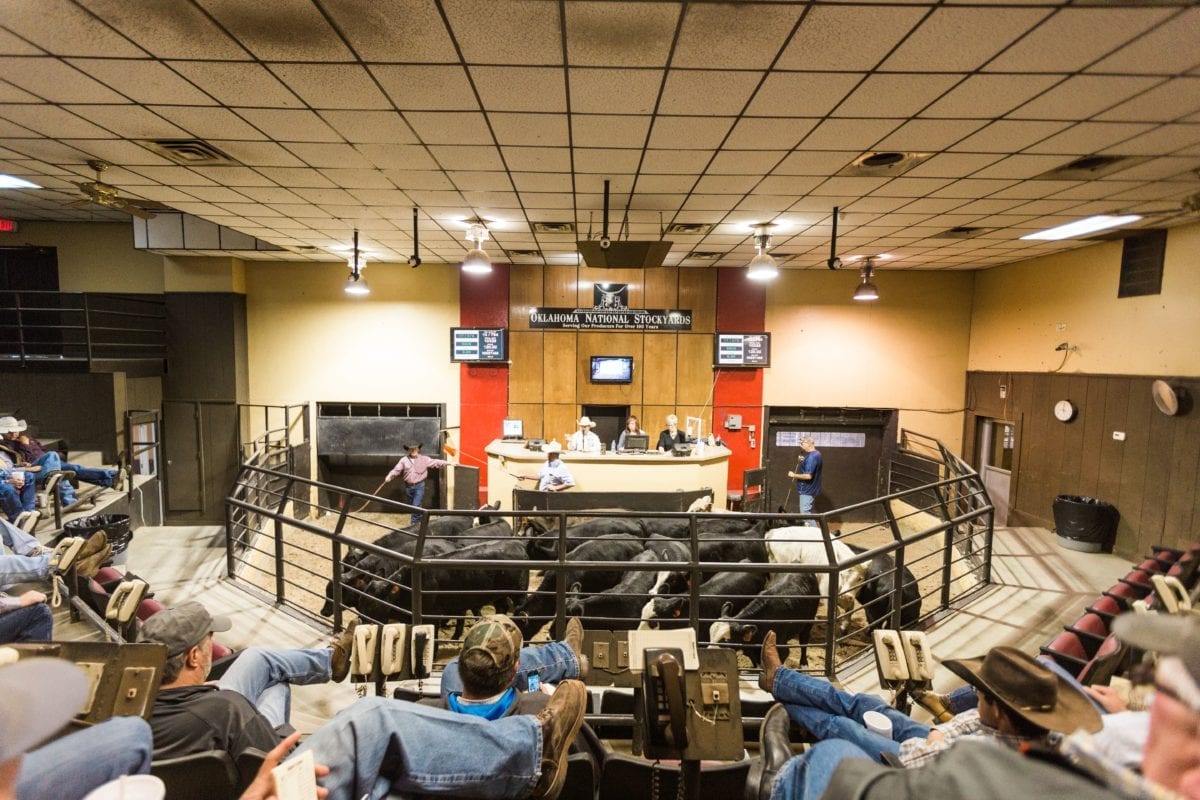 Payne's professional career showcases her drive and enthusiasm. She's worked in politics, economic and community development, at Main Street districts, and, of course, in cattle. Her first official Stockyards job was as a clerk for Stockman's Order Buying.
With the Stockyards just celebrating its 110th birthday on Oct. 3, Payne always sees potential around every corner. Quick with a smile and at ease in her own skin, she's now the president of Stockyard City Main Street, and serves on a plethora of boards.
"Nowadays, this is the last terminal market in existence for cattle," she says. "We have many multi-generational family situations here, and 32 acres of pens. Last year, about 415,000 head of cattle came through here. My challenge is promoting something that is historic, but still a viable market, and, at the same time, showing the face of the hardworking farmers and ranchers in Oklahoma and surrounding states. Our industry is different. It's constantly changing and evolving."
Payne's great-great-grandparents made the Land Run of 1889, staking a claim in today's Mustang. Now, Payne and her sister Rita Wiedemann and her family, along with their dad, work 700 acres together, including the original 1889 claim.
"Dad and I have a cow herd together," says Payne. "Last week, we weaned babies from their mommas."
Walking among the pens, Payne is the first to open a gate for someone, pick up trash, or help unload cattle from a truck. She doesn't seem to ever meet a stranger.
"I love people," she says. "Farmers and ranchers are some of the best people, and there's an unwavering determination and sense of pride and spirit that you don't find much anymore. It's very humbling to carry that on, and to carry it on genetically."