Sat., Sept. 8 – Castle of Muskogee – 
From okcastle.com: Green Country has been infected and The Castle of Muskogee is overrun! Feed your adrenaline urge by facing off against the zombie horde, and then fleeing through the woods and Village on The Castle grounds as they pursue you and your tasty, tasty brains. Be ready to encounter obstacles and challenges!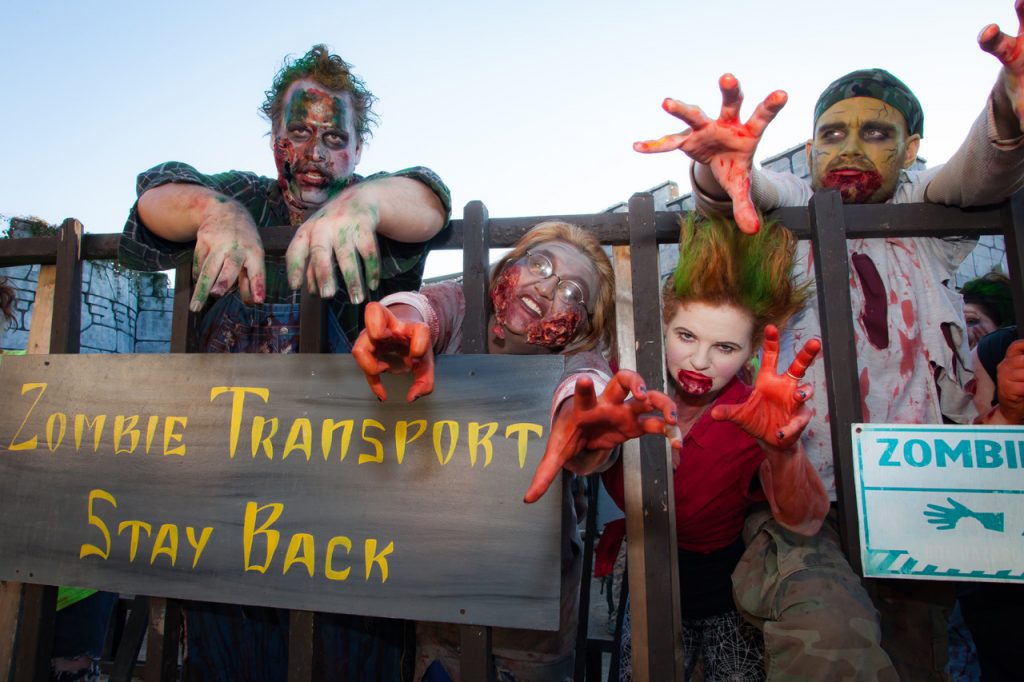 Come dressed to escape…come prepared….train hard! Make it through the course with at least one life flag still attached and win the coveted "Survivor" medal. If you fail, and you lose your flags to hungry zombies, you are marked "Infected" (equally coveted in some circles)!
The course is about 3 miles long/5K and winds from The Castle out into the field, through the woods, and back into the Village. Along the way, you'll be faced with hidden perils, challenging obstacles, and hungry zombies.
Outmaneuver the horde, keep your life flags attached, and make it to the safe zone where you'll be lauded for your apocalypse-survival skills. You might be muddy, you might be sore, but you'll have all your brains still in your cranium. For more information visit okcastle.com.