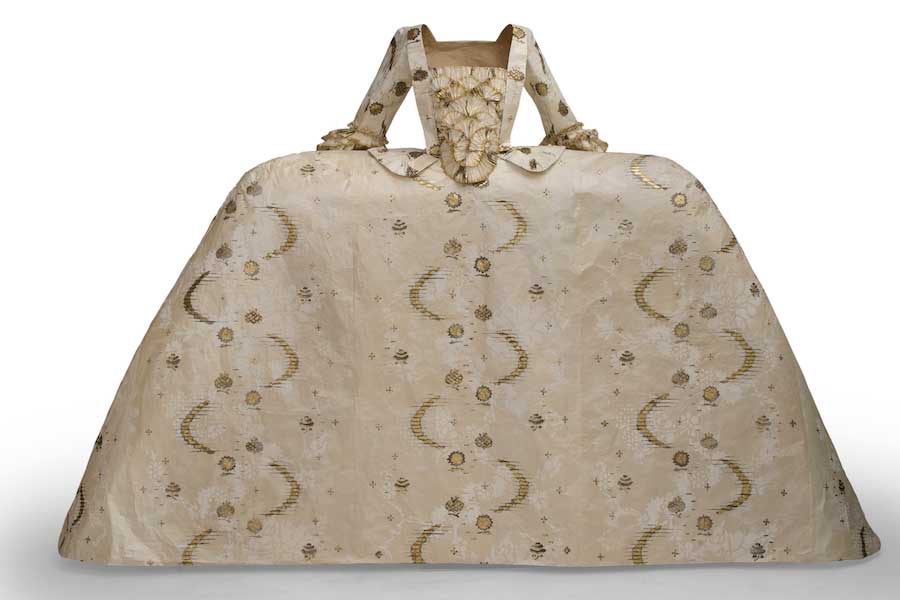 Sun., Sept. 9 – Oklahoma City Museum of Art – 
From okcmoa.com: Isabelle de Borchgrave: Fashioning Art from Paper features the life-size, trompe l'œil paper costumes of Belgian artist Isabelle de Borchgrave (born 1946). Following a visit to the Costume Institute at the Metropolitan Museum in 1994, de Borchgrave began working in the new medium, creating trompe l'œilpaper works in what eventually would become four major paper fashion collections. The first, Papiers à la Mode (Paper in Fashion), takes a fresh look at three hundred years of fashion history from Elizabeth I to Coco Chanel. The World of Mariano Fortuny immerses museumgoers in the elegant world of twentieth-century Venice. Splendor of the Medici leads visitors through the streets of Florence, where they come across famous figures in their sumptuous ceremonial dress. And in Les Ballets Russes, de Borchgrave pays tribute to Sergei Diaghilev, Pablo Picasso, Léon Bakst, and Henri Matisse, who all designed for this extraordinary ballet company.
For this exhibition, all four collections will be presented together, for the first time, in a survey of de Borchgrave's innovative work. Along with these pieces, a series of kaftans highlighting Silk Road textiles will be included, as well as a newly commissioned costume inspired by a painting by Peter Paul Rubens, Portrait of Charlotte-Marguerite de Montmorency, Princess of Condé, c. 1610. Both the original costume and the Rubens portrait will be included in the exhibition.
This exhibition is organized by Dixon Gallery and Gardens, Society of the Four Arts, Oklahoma City Museum of Art, Frick Art and Historical Center, and Artis—Naples, the Baker Museum. From okcmoa.com.