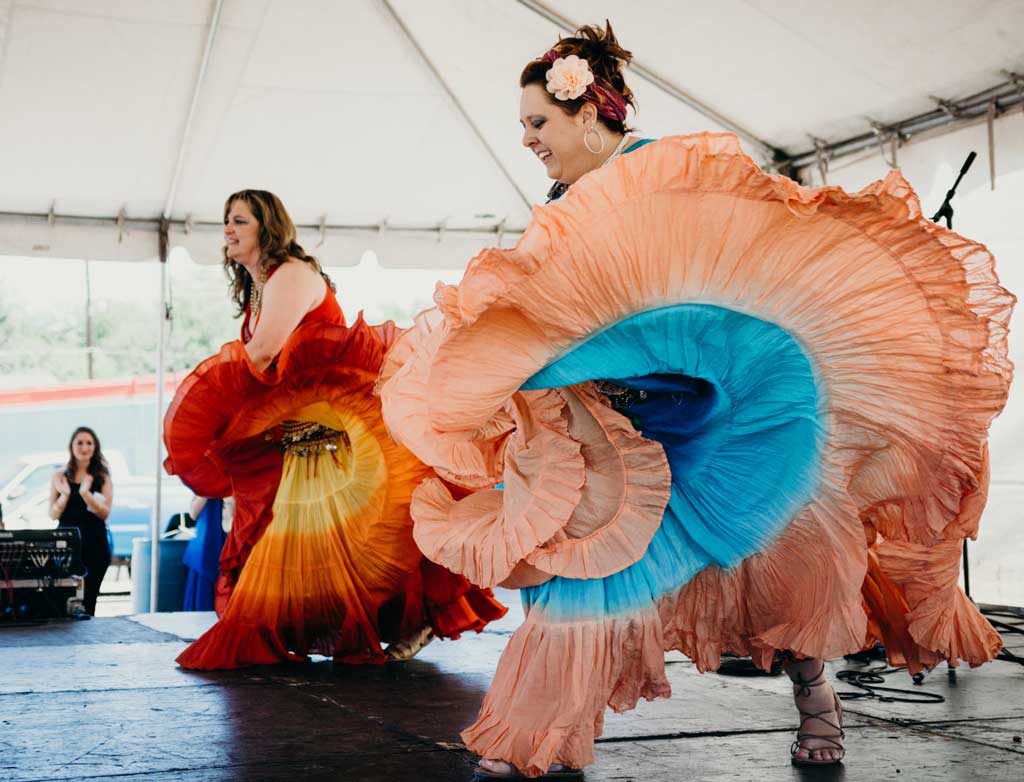 There's no month like May when it comes to festivals in the state. Art, music, food, culture … you name it – Oklahoma has it.
Tulsa International Mayfest celebrates its 46th anniversary May 17-20 (tulsamayfest.org). Enjoy live performances, a bevy of artists lining downtown streets, galleries, a kids' zone and a miraculous amount of food-on-a-stick options.
"We truly have something for everyone to enjoy," says Heather Pingry, Mayfest's executive director. "It's a family-friendly event and packs a lot of art and a lot of fun into four days."
Check out Germanfest, May 11-13, at the German-American Society of Tulsa's Event Center, with polka bands, authentic German food and drinks, and children's activities (gastulsa.org). Don't forget about the Blue Dome Arts Festival, May 18-20, which honors and showcases local artists in the historic Blue Dome Entertainment District (bluedomearts.org).
Oklahoma City also brings the festival heat this month. The Paseo Arts Festival, May 26-28, welcomes 90 nationally juried artists from 20 states to showcase their works in the Paseo Arts District (thepaseo.org). The Downtown Edmond Arts Festival, May 4-6, also showcases and sells more than 100 local artists' work (downtownedmondok.com). Try the Craft Beer Festival at the Cox Convention Center, May 18-19, to celebrate Oklahoma-made brews (oklahomacraftbeerfestival.com) or visit the OKC Whitewater Festival, hosted by RiverSport Adventures, for kayaking clinics, races and family fun May 19-20 (riversportokc.org). RiverSport was selected to host a Red Bull Pump Track World Championship Event during the festival.
"This is incredibly exciting for RiverSport, and Oklahoma City," said Mike Knopp, the OKC Boathouse Foundation's executive director. "Red Bull is taking the new racing series to some incredible places in countries like New Zealand, France and Japan, and to be included in the list of cities they've chosen really shows how far Oklahoma City has come."