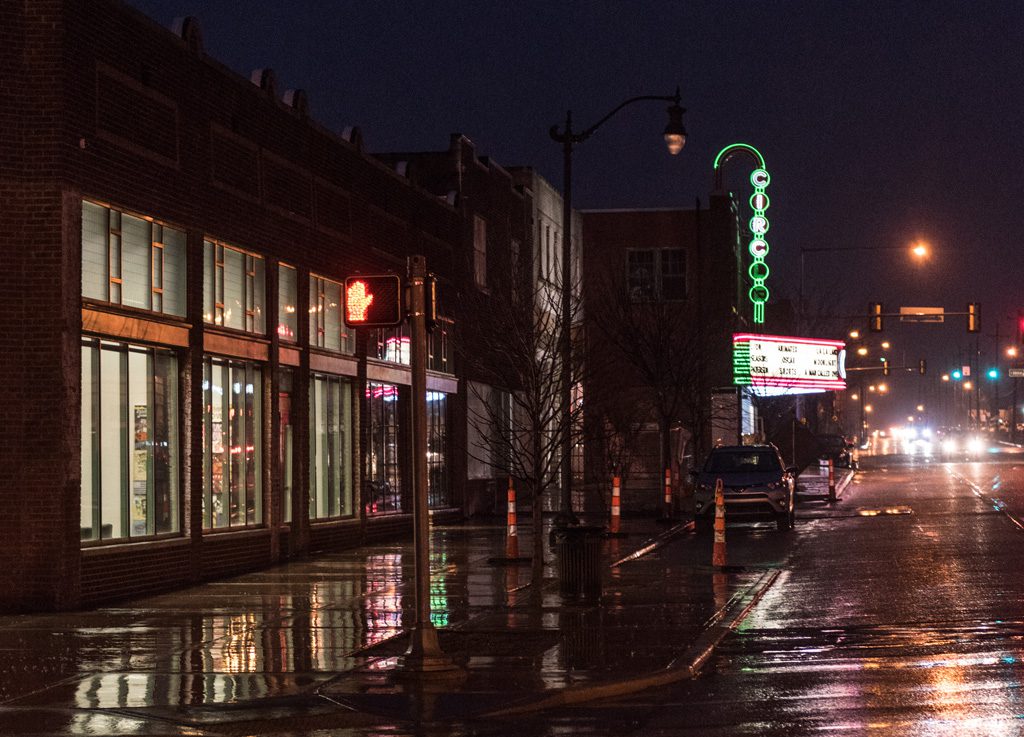 Around Town
It's hard to believe, but Tulsa's Circle Cinema – for many years the standard bearer for art films in Okahoma – celebrates its 90th birthday this month. Join the theater for a glut of celebrations July 8-15. Front and center – as they should be – are the films, and the Circle is showing a number of them, old and new, with a special focus on movies related to Oklahoma.
Two new documentaries are on tap: Tulsa mainstay Vern Stefanic's Rock Stars: Women in Petroleum, and the latest from Brad Beesley, director of the great Okie Noodling, called Fathers of Football about the town of Wagoner. As a part of the week, the cinema's monthly silent film (with live organ accompaniment) is 1927's The Gaucho, a Douglas Fairbanks swashbuckler and the second film ever to play at the Circle. Many other films and special events are scheduled, so be sure to check Circle Cinema's website for details.
At Home
Any short list of the greatest living American film directors must include Steven Soderbergh. Best known for the Ocean's trilogy, he has trained his stylish eye on everything from period dramas (King of the Hill) to psychological thrillers (Side Effects). His debut film, sex, lies, and videotape, is one of the most significant U.S. films of the past half-century. It's often considered the inauguration of the American independent film scene. This month, the Criterion Collection re-releases this dark, biting comedy with all the usual bells and whistles that the premium distributor attaches, including multiple interviews with Soderbergh, and stars James Spader and Andie McDowell.
In Theaters
July often features some of the juiciest cuts of the blockbuster season, coming as it does after the warmup of late spring, but before the island of misfit toys that often gets dumped in theaters in August. This year definitely offers some choice selections, including Ant-Man and the Wasp, the sequel to one of Marvel's lightest, most purely fun films to date. Star Paul Rudd returns, with his effortless charm in tow, as thief-cum-superhero Scott Lang. Also back is director Peyton Reed, who should supply a good dose of levity and spontaneous fun alongside the action.
The real gem of the month should come right at the end, with the release of the sixth Mission Impossible film, subtitled Fallout. At this point, the Tom Cruise franchise has become a well-oiled machine, but its slickness never takes away from the fun. Many (myself included) feel that the previous two films have been the strongest in the series. It's slightly disappointing that Rogue Nation's Christopher McQuarrie is repeating his directing duties (every previous entry has featured a different director, meaning the films' styles have varied widely), but his work on the last film was impeccable. Even better, breakout co-star Rebecca Ferguson reprises her role as the hard-hitting Ilsa Faust.