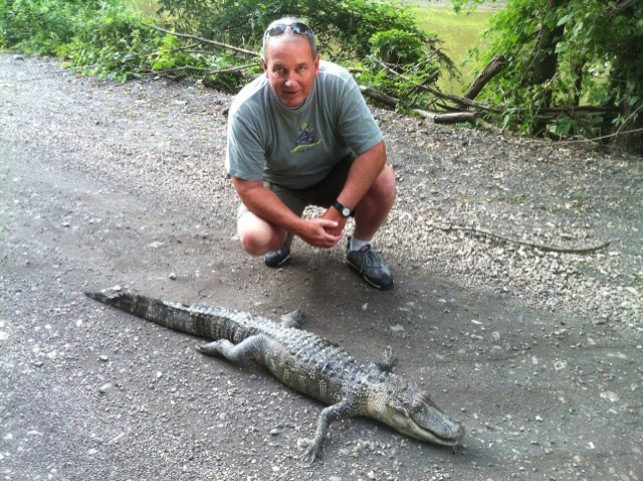 Ed Fite, vice president of water quality for the Grand River Dam Authority, was administrator for the Oklahoma Scenic Rivers Commission from 1983 until 2016, when the GRDA absorbed the defunded commission. The Scenic Rivers Operation protects the Illinois River and its tributaries. We caught up with Fite and got his thoughts on …
… adjusting to the GRDA.
As administrator of the OSRC, my job was to find balance with limited resources to accomplish our mission. It was always a struggle. Now that the OSRC is part of GRDA, the executive director, the board and nearly 600 team members have lessened my load to allow me to focus solely on issues related to scenic rivers and water quality for the Neosho River, the Spring River and other streams that impact Grand Lake.
… consolidation benefits.
I no longer have to worry about a budget and negotiations with the state legislature related to funding. GRDA has improved each of the services provided by the OSRC. Now, water quality, grounds maintenance, law enforcement and administration are all adequately staffed and funded.
… consolidation difficulties.
My biggest challenge has been letting go of control. It took a year to get used to the idea that I did not have to be responsive 24/7/365, and that I no longer had to worry about everything. It wasn't easy to break a 33-year-old habit.
… his role with the GRDA.
Previously, I was limited to the 1,650 square miles comprising the Illinois River basin. Now, my focus has expanded to include all scenic rivers, along with the more than 10,000 square miles that comprise the drainage basin of Grand Lake.
… guiding principles.
First, I want to know whether water quality is getting better, staying the same, or getting worse. Second, if change occurs, is it in Oklahoma or Arkansas or both states? That was the question in 1983, and it is still applicable today. Finally, is the water safe for primary contact for recreational activities? These have been my guiding principles since the 1980s and I have not wavered.
… his passion for rivers.
Rivers and water are the lifeblood of the human soul. By the time we're 4 or 5, most of us have been introduced to water through a recreational or some other learning experience. At that point, we are tied to water for the rest of our lives. Throughout my life, I've been drawn to rivers, being as captivated as when gazing into a fire. There is a reason why more than 70 percent of the world's population lives next to water. Water is necessary for life.
… goals for the Illinois River.
First, it is paramount that Oklahoma and Arkansas continue to nurture a partnership that treats the Illinois River as a whole basin, valued by both states. Second, Oklahoma must adopt a revised phosphorus water quality standard for our scenic rivers based on a 2016 work by a joint Arkansas-Oklahoma committee with Baylor University. Third, the Environmental Protection Agency must complete and release the Illinois River basin total maximum daily load model. The synergy of these efforts will provide a non-ambiguous template that everyone in both states may use to ensure a robust economy, while at the same time continuing to protect and preserve water quality within the Illinois River basin.