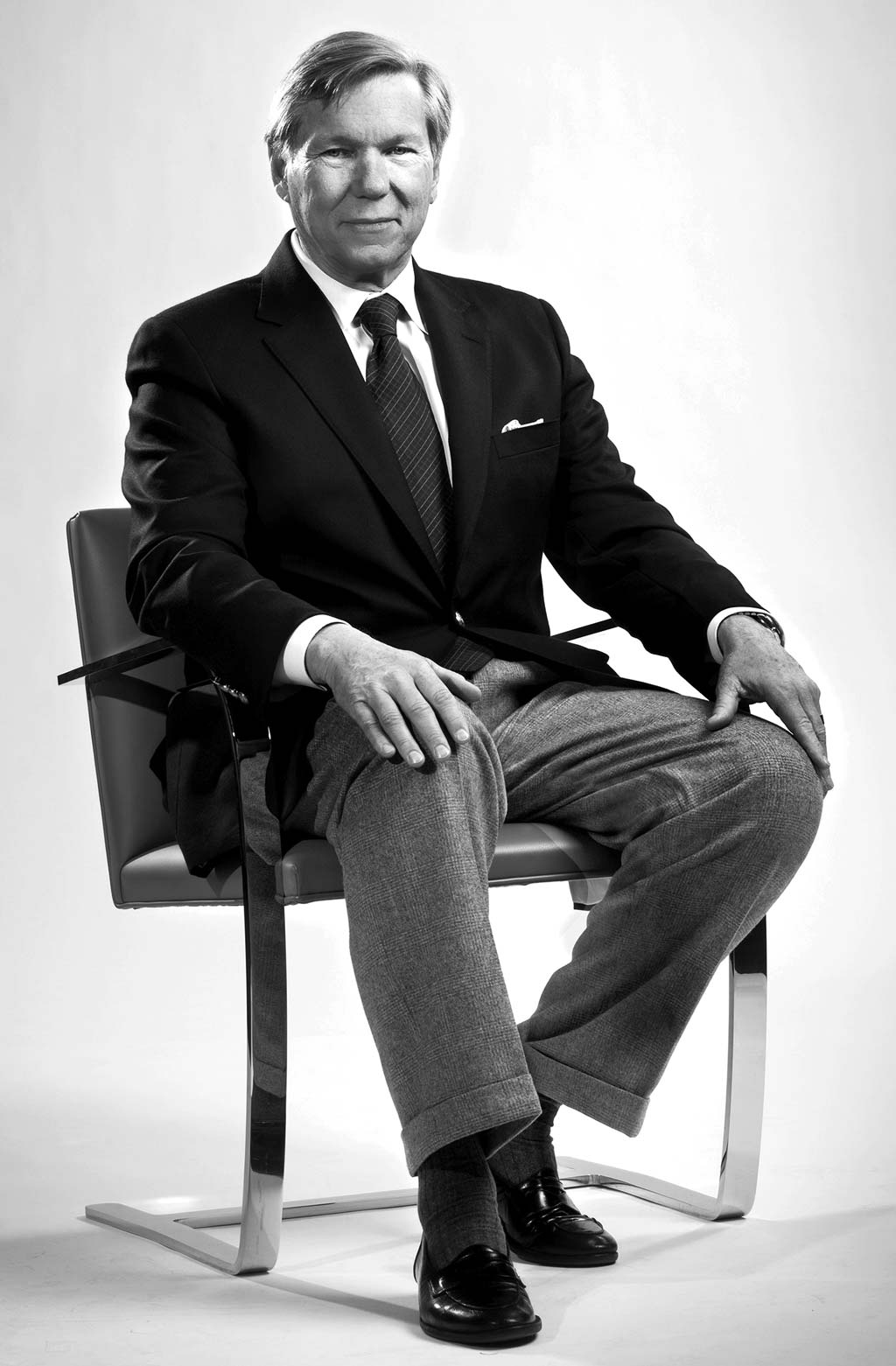 A dozen years ago, Dr. Stephen Prescott accepted a new challenge. Internationally recognized for his research in vascular biology, the physician-scientist had helped to create and lead the Huntsman Cancer Institute at the University of Utah. But he leapt at the chance to take the helm of the Oklahoma Medical Research Foundation, where he has orchestrated the largest expansion in its 72-year history. He's recruited more than 30 new researchers and physicians, the next generation of scientists at the research foundation. He's also raised more than $100 million to pay for it all. We caught up with Prescott and got his thoughts on …
… medical research's necessity.
Everything a medical researcher does is pointed toward one goal: improving people's lives. Almost without exception, each life-saving advancement we've made in the past century started with a discovery in the lab. Penicillin and antibiotics. Vaccines for childhood illnesses. Insulin. Since 1900, we've added more than 30 years to the average American's lifespan. Medical research has been a huge driver behind that.
… OMRF's impact.
Discoveries at OMRF have given birth to a pair of drugs to treat people suffering from life-threatening blood disorders. They helped create HIV therapies that have saved countless lives. Our scientists also built a powerful test to help patients with rheumatoid arthritis, and they're working on another one that could have a major impact on people suffering from lupus. Plus, we've developed an experimental drug for brain cancer that's showing promise in clinical trials in cancer patients right here in Oklahoma.
… genetic breakthroughs.
There's never been a more exciting time to be a scientist. We completed the map of the human genome about 15 years ago, and we're now really beginning to see the fruits of that. With the rapidly emerging field of precision medicine, we've abandoned a one-size-fits-all approach. Instead, we're tailoring treatments to a person's unique genetic makeup. We can already identify and replace individual genes in the lab, and treatments that use this same approach are finding their way to the clinic. It's already happening in cancer. But that's just the tip of the iceberg.
… battling his own cancer.
I was diagnosed [in 2017] with a rare form of urinary tract cancer. It had also spread to other parts of my body, and the prognosis was grim. Still, as a result of breakthroughs in DNA sequencing, my doctors were able to customize my treatments to my particular form of the disease. Those treatments proved remarkably effective. They shrunk the primary tumor, and they made the cancer undetectable in other parts of my body where it had previously metastasized. As a result, I'm now looking at a much brighter future. Indeed, it's no stretch to say that I'm alive today because of medical research.