Home
Eco-Consciousness
Saving the earth and a few bucks can coexist with eco-friendly adjustments to your home. Brian L. Freese, principal of Freese Architecture, suggests several ways to make your home green.
Install continuous insulation in walls, ceilings and the roof. This includes properly sealing the many openings in a home – windows, doors, light switches, power outlets and ceiling light fixtures.
Replace old windows with thermally efficient options.
Install a solar energy water heater consisting of a roof-mounted panel and specialty wiring. Water from this system can be used throughout the house or just in certain areas.
Add programmable thermostats.
Utilize low-flow toilets to substantially reduce water use.
Use a drip irrigation system for shrubs. Plants and trees require a lot less water than we think.
Install drought-tolerant, regionally indigenous plants accustomed to our climate (they require little irrigation) and utilize local landscape architects, designers and nurseries experienced in this field.
Interior Design Trends
Although each person's taste dictates what a home ultimately looks like, you can certainly take cues from popular trends.
What the fiddle leaf fig was to 2019 décor, the olive tree is the "it" plant in 2020, according to design behemoth West Elm, which has Oklahoma City and Tulsa locations, and Planterina, a YouTube plant guru.
When it comes to walls and accessories, multiple style sources point to floral wallpaper and vintage accents among the hottest trends. Elle magazine's style-trackers predict bold, monochromatic colors – vibrant greens, eggplant purple and cobalt blue – trending this year, along with the purposeful layering of old and new furniture with other décor.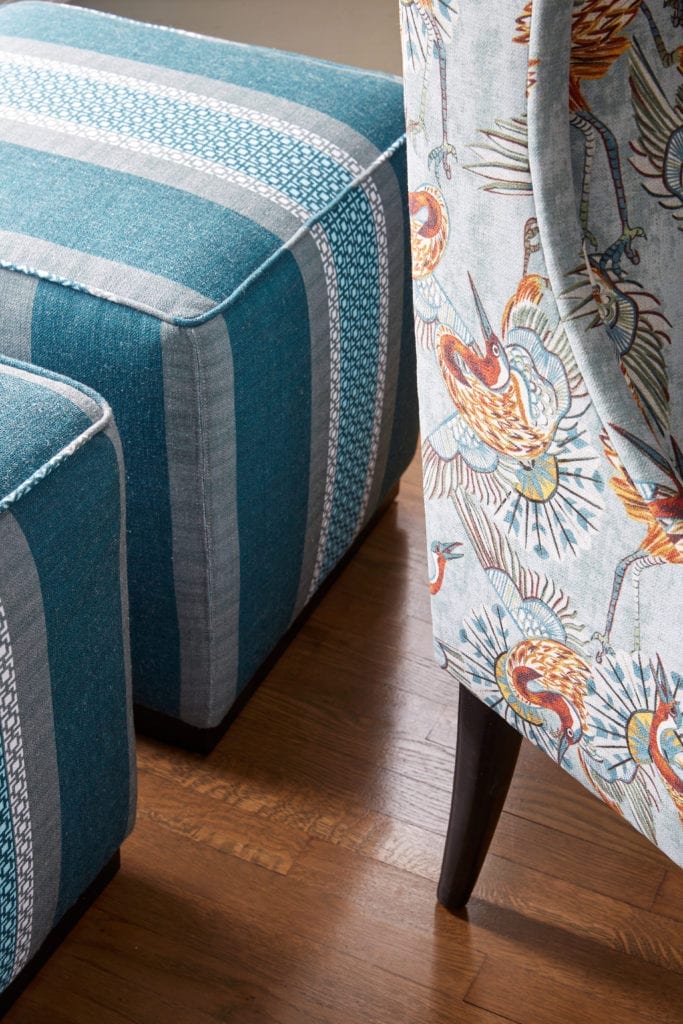 Think outside the box, says Jennifer Welch of Jennifer Welch Designs in Oklahoma City, and remember that it's your home.
"Stick to what you'll love for a long time, and not for a hot minute," she says.
Designer Lance Cheney of Tulsa's Richard Neel Interiors agrees that individualism never goes out of style.
"If you look at what becomes iconic or what people remember … it's due to someone's individual style," he says. "To me, that is always what we try to encourage our clients and store customers to find; we're the style coach to help you find your own style … that makes you happy and sets you apart."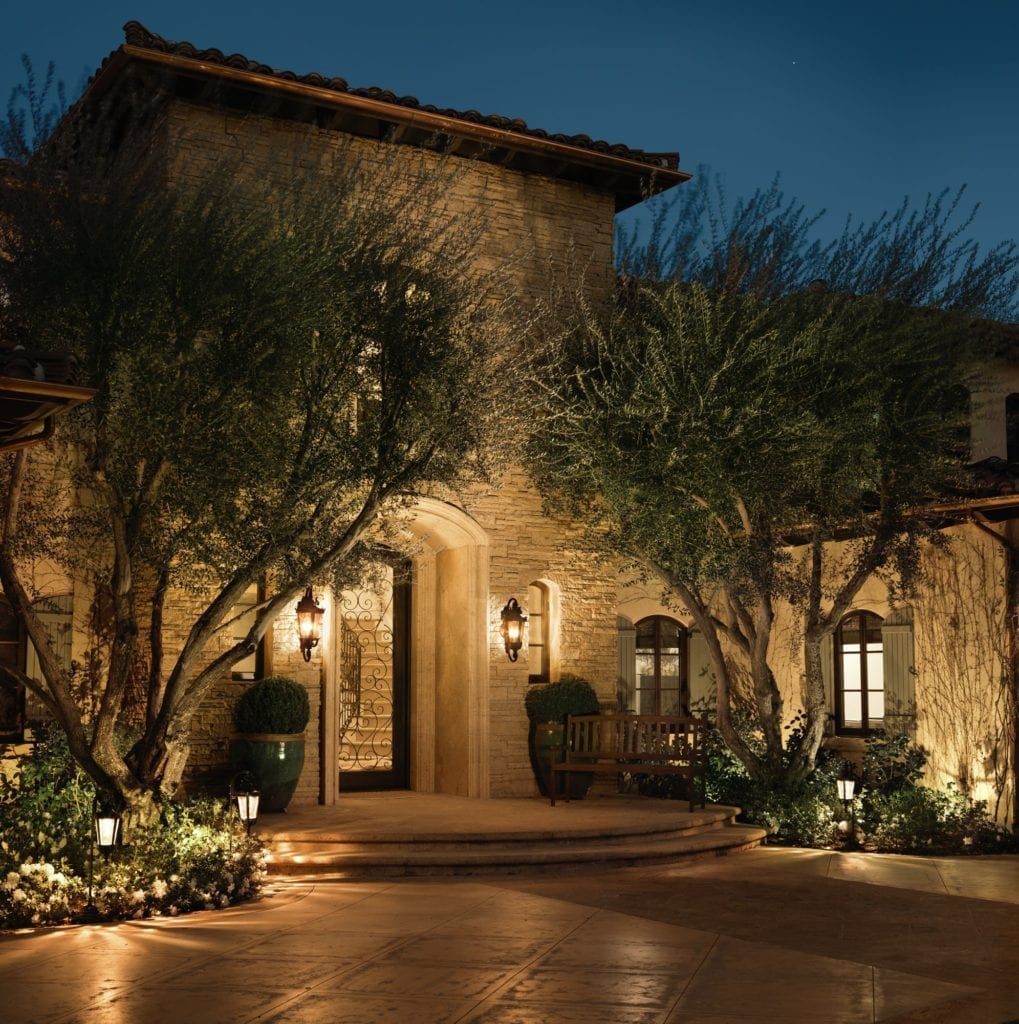 In-Home Technology
Whether it's for entertainment or safety, in-home technology advances each year. A variety of gadgets awaits installation in your home to make day-to-day life easy, safe and cohesive.
Josh Onley of Tulsa's Video Revolution knows that connecting many devices to the internet through centralized hubs (like Samsung SmartThings Hub, the Amazon Echo Dot, the Google Home or the Apple TV 4K) remains the trend that reigns supreme.
"Everything from garage doors and doorbells to thermostats and cameras … even refrigerators [are automated]," he says. "The biggest concern is that these devices aren't secured."
Non-secured devices are prime for hacking – but resolving that concern isn't as complex as it seems.
"Make sure you've changed all the default passwords," Onley says. "People hook up new devices and think that no one's going to target them. The thing is, [hackers] aren't looking to target anyone; they're looking for openings."
Onley suggests checking your network's security online; there are websites that look for open ports on your firewall. Apart from that, keeping the firmware up to date or installing automatic updates is ideal.
One unique tech advancement Onley has seen lately has to do with lighting adjustments based on a person's circadian rhythm; certain bulbs can be calibrated to change in brightness and hue as bedtime approaches.
"We're inside looking at blue lights all the time, and it's become more and more apparent that there are detrimental effects of it on your eyes and your sleep," he says. "If you're working late constantly or up late, the clock is adjusted to reflect your rhythm, not the sun's rhythm."
For entertainment add-ons, Onley stresses user-friendly interfaces.
"Our goal is to be able to put in a system that is flexible," he says. "As you switch [through streaming services], it's about making sure these WiFi devices have good functionality – simple and intuitive technology. We want people … to find what they're looking for [as easily as possible]."
If you're on the hunt for a security system, Onley suggests doing your research before buying.
"Wired network security cameras with local storage are the biggest growing part of our company," he says, "because they finally got affordable. There are certain cameras where, if the internet is out, you have no recording. We offer [artificial intelligence] tech on cameras that offer everything from virtual trip wires to object recognition, so you're not getting false alerts anytime a tree blows."
Onley recommends ICRealtime camera systems and Savant control systems for circadian rhythm lightbulbs.
Walking the Walk
For those wanting to extend eco-conscious behavior into everyday habits, architect Brian Freese suggests the following:
Reuse containers, sacks and other single-use items whenever possible.
Request paper bags over plastic. Even better, take your own reusable bags.
Recycle plastics, aluminum, glass, paper, cardboard and other materials accepted by recycling organizations.
Instead of tossing items you don't use anymore, donate them.
Buy local or regional products across the board, such as construction items, food and household products, to reduce trucking and shipping.
Unplug electrical appliances when not in use.
Turn off lights in unoccupied rooms.
Turn off water when you're not actually using it, including brushing teeth, shaving and washing dishes.

Home
Eco-Gardens
Sustainability, important for both the home and garden, was the theme for last year's annual conference for Oklahoma's Master Gardeners in Muskogee. For gardeners, that word means creating an ecologically friendly space for all seasons.
An eco-garden starts with soil and soil quality. The "tools" for creating such an environmentally friendly area are simple to acquire.
Create a rain collection system; this can be as simple as a barrel or a metal tub.
Build a compost pile. It doesn't have to be fancy; it can just rest on the ground in a private area. Turn it as often as possible so the refuse works into the soil. Add tree limbs and brush to aid circulation.
Have designated places in your backyard for your pets and make the rest of the area accommodating to wildlife, such as letting a warren of rabbits live under a storage shed, protecting them from weather and predators in a semi-country setting. A dog can have a home on the patio and venture into certain parts of the yard. Birds can fly in and out frequently at their feeding place.
Getting Rid of Pests
Fire ants, mice, moles and mosquitoes. Bugs, slugs and spiders. These are unwelcome creatures in a garden.
There aren't enough words here for every remedy for every pest, but this sampling keeps many critters at bay.
Lay crushed egg shells on the ground to deter slugs … or feed them leftover beer.
Line your plant area with a border of durable marigolds. French marigolds also repel nematodes, which can attack plant roots, according to Jeff Brendenberg, author of How to Cheat at Gardening and Yard Work.
Plants with insect-repelling qualities include basil, catnip, mints, rue and tansy.
Kathy Caviness, owner of Caviness Landscape Design, says to shave a bar of soap and place the parings in critical areas or rub them on tree trunks. Voila. Pests be gone.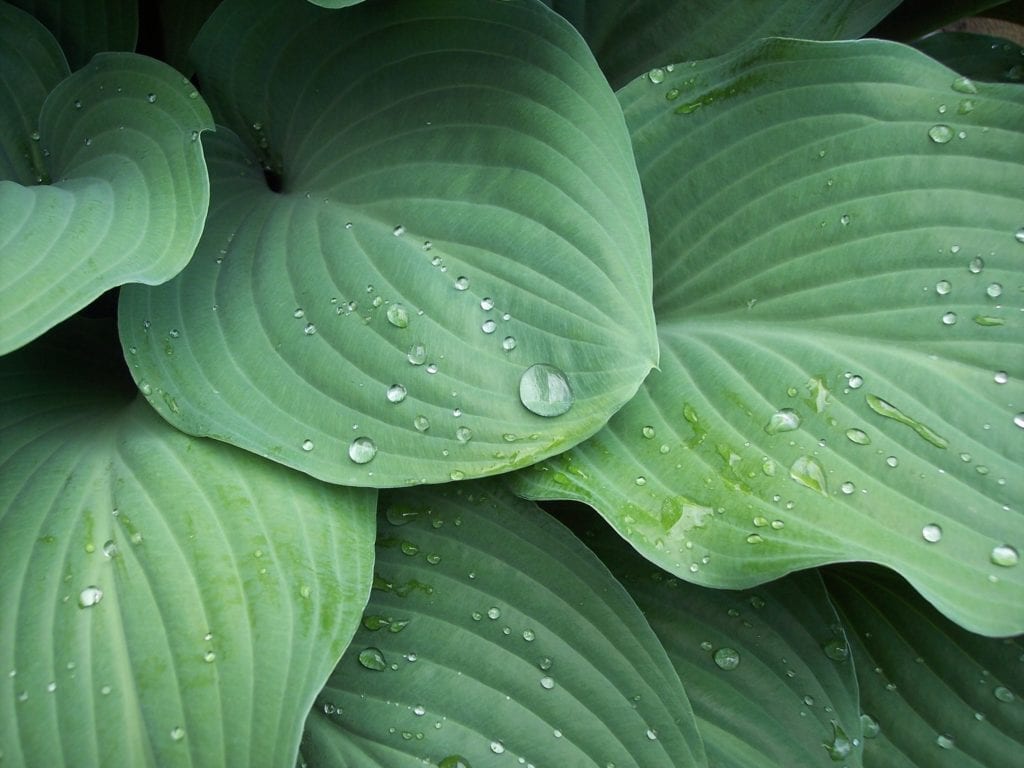 Going Lunar
Moon (or lunar) gardens are unusual tributes to the night. Myriad flowers bloom spectacularly after dark and seem to reflect moonlight in their soft white or pastel petals.
Among the most popular of these flower children of the night are cleome, sweet water clematis, night blooming jasmine, blue silver artemisia, variegated junipers, hostas and petunias.
Their fragrance also attracts bats and moths, which are moonlight pollinators.
Wild Gardening
Give your garden a break from extensive planning because the surprises can be fascinating. For instance, sunflowers, gladiolas and iris growing without restrictions can pop up anywhere in your yard. Birds love sunflowers, and gladiolas constantly surprise with their mobility.
You could also buy seed packets at a dollar store and mix them together for a small side garden. In bloom, they form a botanical patchwork quilt – a riot of color, shapes and sizes – for only $5.

Growing Your Own Goods
In spring, summer and early fall, there's not a more pleasant and economical way to dine than to pick your salad, vegetables and fruits from your own garden.
Lettuce, spinach, kale, turnips, tomatoes, green beans, peppers, zucchini, onions, okra and a medley of fresh fruits, especially berries, thrive in Oklahoma. Make friends with vendors at farmers markets for excellent growing advice.

She Sheds and Man Caves
Becoming increasingly popular in home and garden discussions is the man cave or she shed – typically a small, stylish building in a backyard that acts as a haven for personal hobbies or downtime.
Clare Ashby, a Tulsa landscape architect, has designed a combination she shed, greenhouse and garden storage on her property.
"If the shed will be visible from inside or a patio, it's important that the architectural design blend with the home's style," she says. "Our home has a mid-century vibe, so the building will have lots of windows and a slanted roof with a deep overhang. It will store garden tools, have a cozy place to read and [be] an area to hold over winter plants that aren't cold hearty or are too big for the home."
Miranda Van der Meulen of Studio Shed provides clients across the country with sheds to fit their interests, whether they're for storage, studio spaces or relaxation. Customers can buy a finished space or a shell-kit they design themselves. The company can help with interior finish options and professional installation.
"All of the components of a typical order … are individually built and prepared by … craftsmen at Studio Shed headquarters in Boulder County, Colorado," Van der Meulen says. "So every building project ships in a kit ready for onsite assembly. We can assist in design and site-planning as well as putting together engineer-stamped permit plan sets."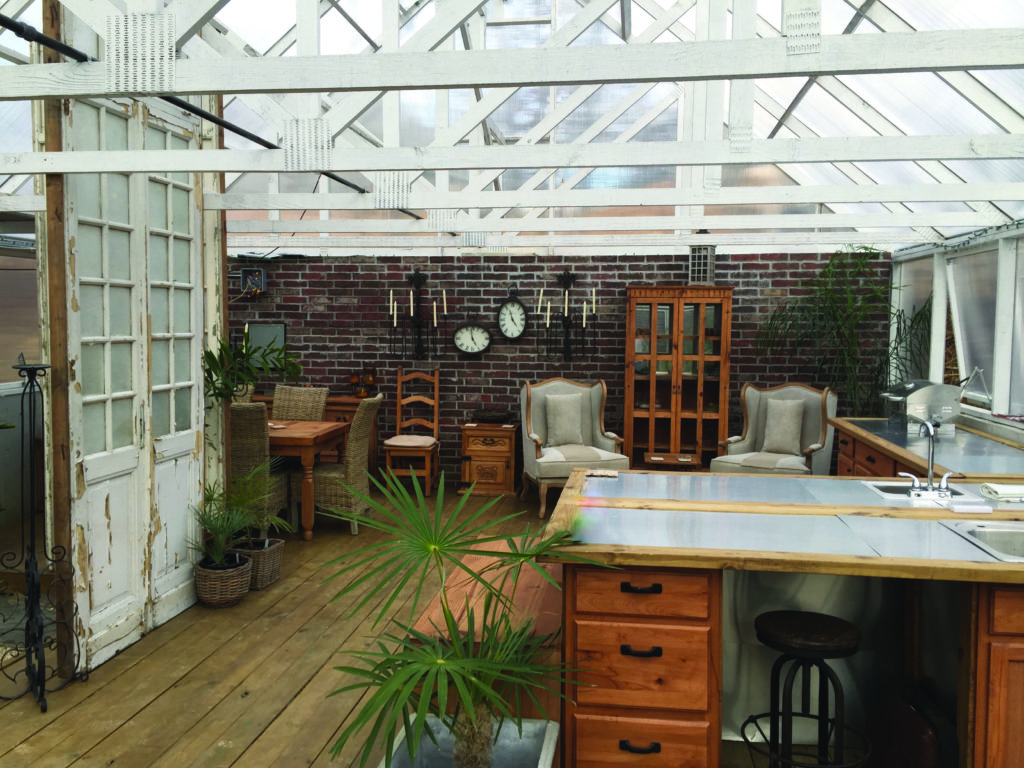 Popular Lawn and Garden Trends
Cacti and other succulents have become kings of the garden in Oklahoma, says Brian Jervis of the Oklahoma Cooperative Extension Office, because they require little water or care. The self-sufficient cactus seems impervious to Oklahoma's mercurial weather.
Jim Thompson, a landscape architect who worked for Greenleaf Nursery for 20 years, sees the trend continuing with beautifully landscaped outdoor living areas. He suggests a variety of color and textures to make a lasting difference in your garden.
"You owe your neighbors a pleasant front yard," Thompson says. "If the back yard is private, do anything you want."
Indoor Haven
Young, aspiring gardeners may live in apartments and lean toward indoor gardening out of necessity. With little outdoor space to grow plants, a balcony or even a windowsill can become an inspiring mini-garden. For others with a green thumb but a tight budget, indoor gardening is also a perfect solution.
House plants, likeivy, ferns, spider plants, peace lily, jade plant and cacti, require little care, sunlight and water. Even a small tree in a beautiful pot adds a spark of nature for an indoor oasis.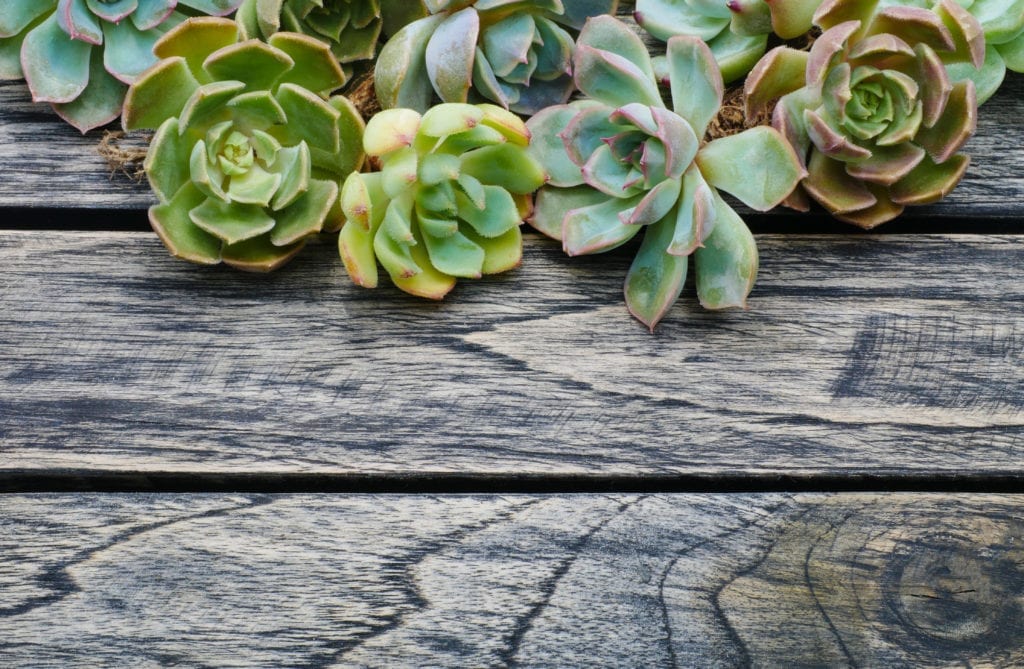 Keeping it Regional
Soil and water are major factors in regional gardening, says Brian Jervis, a horticulturist with the Oklahoma Cooperative Extension Service.
"Oklahoma is fortunate to have so many different landscapes that relate to water," he says. "We don't have to worry about easy access to water like some other Midwestern states have to do."
Jervis says abundant water allows Oklahomans to grow a wide variety of plants for their gardens.
As for the soil, he says "here we have put so many amendments in [it that] we've covered the issue of bad dirt, so we can succeed in our gardens."
With the state's mercurial weather, Jervis suggests the following plants that thrive well in Oklahoma:
Bubblegum Petunia – "It's a hard one to beat for its performance. It is one you can kind of set it out and watch it flower."
Chaste Tree or Vitex – "A great flower shrub that blooms late in the growing season."
Autumn Sage – "A tough perennial that will flower long into the season – many different colors."