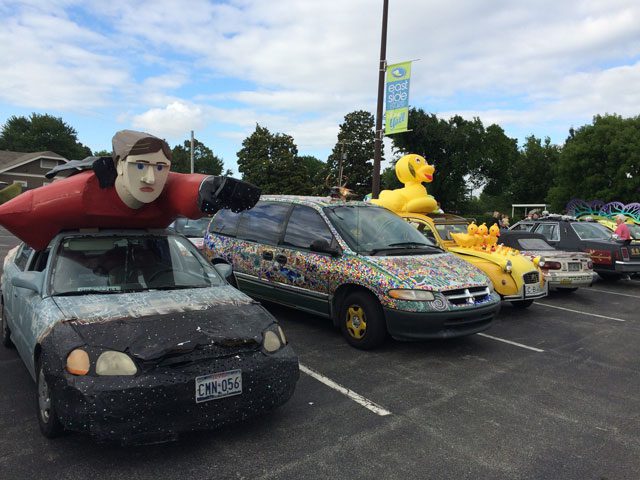 [dropcap]Tulsa[/dropcap] constantly finds ways to explore artistic expression, and Living Arts' ArtCar weekend is no exception. This three-day event combines functionality, creativity and ingenuity with the end results being beautifully decorated vehicles and family fun.
There is a wide range of creative options for ArtCar. One can decorate a car, motorbike, scooter or any other mode of transportation in a number of ways. Some create superficial changes, such as temporary add-ons with paint, glue or sparkles. Others go all out and completely reshape their vehicles through expert welding.
From enthusiastic novices to professional artists, any and all are encouraged to participate. And you aren't without help – Living Arts hosts workshops before the event to assist those who need guidance.
At the end of the event, four vehicles are chosen as winners and receive trophies. Those vehicles are showcased at Mayfest and the Blue Dome Arts Festival.
ArtCar occurs May 18-20 in downtown Tulsa. Visit livingarts.org for details.