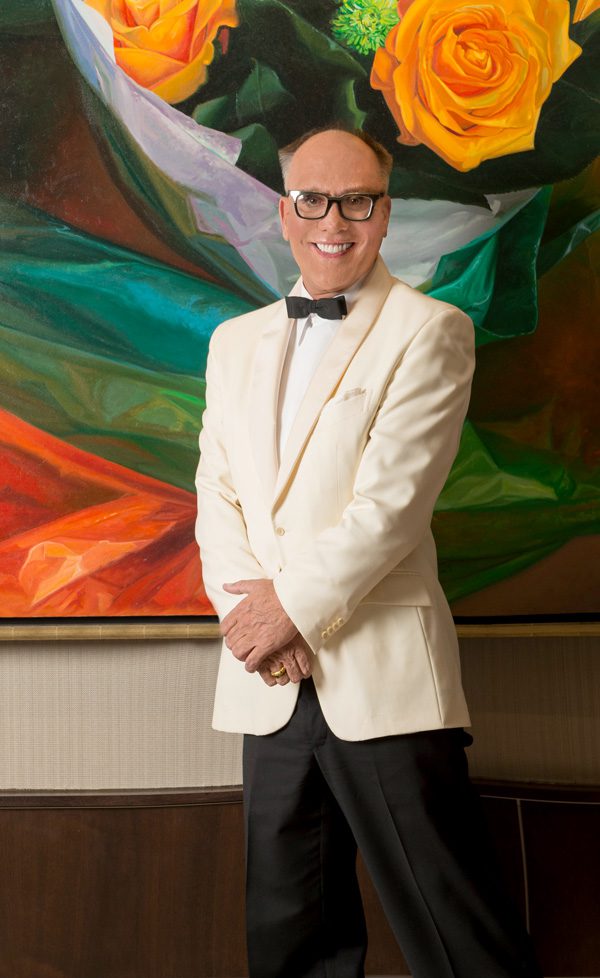 A legendary designer has decided to step back from his profession and reflect on a lustrous career.
Phil Long, who has designed and coordinated many events in Tulsa the past 20-plus years, turned 65 years old in September.
Long has wowed patrons at events throughout the world during his career. His work has helped current Tulsa events sustain and continue to remain beneficial to nonprofits in the city.
"Phil's unparalleled creativity transitioned LeMasquerade into Carnivale, a spectacular party for many, many years," says Suzanne Warren, first co-chair of LeMasquerade, which now benefits Mental Health Association of Oklahoma. "He created the vision for the inaugural Painted Pony Ball (benefiting The Children's Hospital Foundation at Saint Francis), launched the Mirror Ball to support Domestic Violence Intervention Services and designed the Opera Ball for more than seven years. His team's work never disappoints."
Long has designed events in New York City and San Francisco, ranging from prestigious affairs for such celebrities as Elizabeth Taylor, Karl Lagerfeld, Cher, Donna Karan, Brook Astor, Wolfgang Puck and the Bush family.
"I was proud to bring that experience to Tulsa and help make event planning a real career," Long says. "Today, apprentices jump at the chance to understudy and ask me questions."
Long believes that it takes spending money to make money, and fundraising for marquee events in Tulsa has been a passion of his.
"Guests pay top dollar for their seats and appreciate feeling good about getting dressed up and supporting an organization and a great cause," he says. "Designing an event is more than setting up a few video screens and hoping the technicians know how to control the sound."
Mollie Williford has financially supported, chaired and served as honorary chair for many events benefiting various causes in Tulsa.
"Phil's events take my breath away and cause goose bumps time after time after time," she says. "I love him dearly."
Long worked for almost 15 years with administrators at The University of Tulsa to plan events, receptions and galas for donors and patrons.
Jan Zink, former senior vice president of institutional advancement at TU, recently sang Long's praise for his years of hard work and dedication to the university.
"Before I die, I pray to have just one more grand event with Phil Long's magic touch. He is magnificent," she says.
Long has been recognized by readers of this publication as The Best of the Best event planner for several years running.
Though he plans to take a step back from his business, "The term semi-retirement may be an exaggeration," he admits. "My days of setting tables, climbing ladders and pressing imperfections are in the past," Long says. "Depending on who it is, I may consult while sitting by the fireplace, roll in occasionally and sit from afar to critique the details, attend when I can and proudly cry in my handkerchief with admiration and gratitude."
Long has recently set his focus on interior design projects for longtime clients, both in the country and internationally, including the Kenneally estates in Ireland and Bermuda.