[dropcap]The[/dropcap] first-ever Dylan on Film series held in Oklahoma is kicking off today in Tulsa. This festival will give a glimpse into the Bob Dylan Archive, which houses over 6,000 of Dylan's personal items spanning the history of his career. These objects range from handwritten manuscripts to videos, pictures, recordings, personal instruments and more.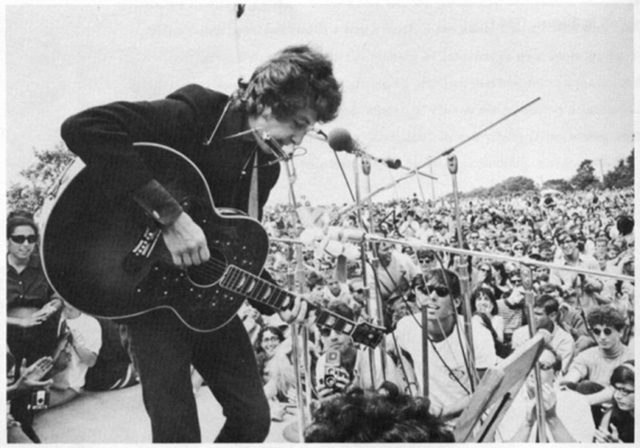 The leading event of Dylan on Film, the world premiere of the 10th Anniversary Edition of No Direction Home, takes place tonight at Circle Cinema at 7 p.m.
The festival continues through Saturday, with further screenings of films that preview the immense holdings of the archives. Festival! will play for free at Guthrie Green on Thursday and Don't Look Back will screen at Circle Cinema on Friday. Don't Look Back Academy Award-winning director D.A. Pennebaker will also make a guest appearance at the screening of his film, with a Q&A segment following.
The first-ever public exhibition of physical elements from the Bob Dylan Archive will premiere on Thursday at the Henry Zarrow Center for Art and Education at the University of Tulsa.
The festival will conclude on Saturday at Circle Cinema with further movie screenings including Eat the Document, a film directed by Dylan himself. Never-before-seen performances of Dylan conglomerated into a film entitled Bob Dylan: From the Archive, will round out the events.
For details, head to bobdylanarchive.com.