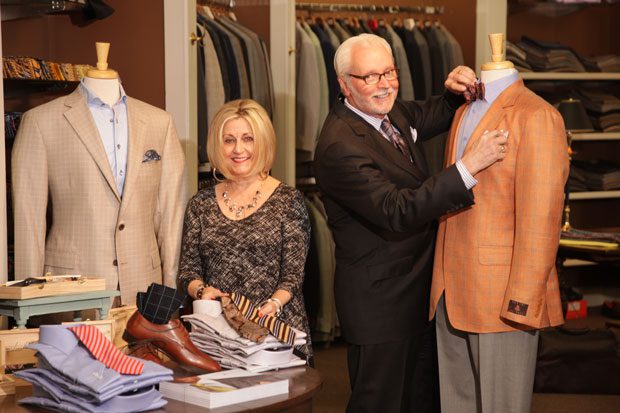 [dropcap]Batman[/dropcap] and Robin. Clark Kent and Lois Lane. Butch Cassidy and the Sundance Kid. Laverne and Shirley. Sometimes working with a partner is simply the way to go.
Of the dynamic duos making it work in the world of Oklahoma businesses, Sheryl Chinowth and Lee Cohen are definitely in the running. The married pair started Chinowth & Cohen Realtors in 2004 and oversee eight offices in the Tulsa area with over 430 agents.
Cohen works in the commercial division, while Chinowth focuses on residential. "We're qualified in both areas, but our business passions are separated by types of real estate," Chinowth says.
What doesn't separate this realtor pair is their mutual trust. Running a business with others is a balancing act, which can be made even more difficult when a loved one or spouse is the partner.
But, according to Chinowth, "As with all businesses, you must work with someone you can trust. Forming a business partnership with anyone is a type of marriage. As with a marriage or growing a business, a solid foundation of trust makes the partnership even stronger."
Trust is an essential element for working couples, according to Suzie Symcox, executive vice-president and chief administrative officer at First Fidelity Bank in Oklahoma City. Symcox, who works with her husband Lee, the president and CEO, says, "In our situation, we work as a team. We have split responsibilities. While we have those specific areas of responsibility, it is always a great advantage to be able to bounce ideas off someone that you can trust and that knows the situation."
Respect is another key to working together in a business, according to Travers and Laurie Mahan, the married duo behind Travers Mahan, an apparel retail business based in Tulsa and in Dallas.
"We don't always see things the same way, and some decisions highlight our differences," says Travers Mahan. "But we respect each other's opinions because we both have a lifetime of knowledge of the fashion industry."
Like Chinowth and Cohen, the Mahans divide their work duties according to ability and interest. "Travers handles the day-to-day decisions in sales and operations while I focus on the marketing, public relations and product development," Laurie Mahan says.
Even the best working duos encounter difficulties. Both of the Mahans emphasized having the business and personal relationships work smoothly. If anything is upset in the personal area, says Travers Mahan, "the business can suffer."
According to Suzie Symcox, in working with a spouse, "The only disadvantage that I can think of is that it is 24/7."
All three couples note the fact that dividing up responsibilities according to personal skill is essential to their success.
"We have in essence split the bank and tried to take advantage of our individual strengths," Lee Symcox says. "I am much more of a numbers person, and Suzie has more of a creative mind. While we have the primary responsibilities, it is a very collaborative situation.
According to the Bureau of Labor Statistics, there are almost 4 million family-owned businesses in the U.S., and 1.4 million of those are run by a husband and wife team. Dynamic duos are, indeed, paving new, successful roads in the work world.