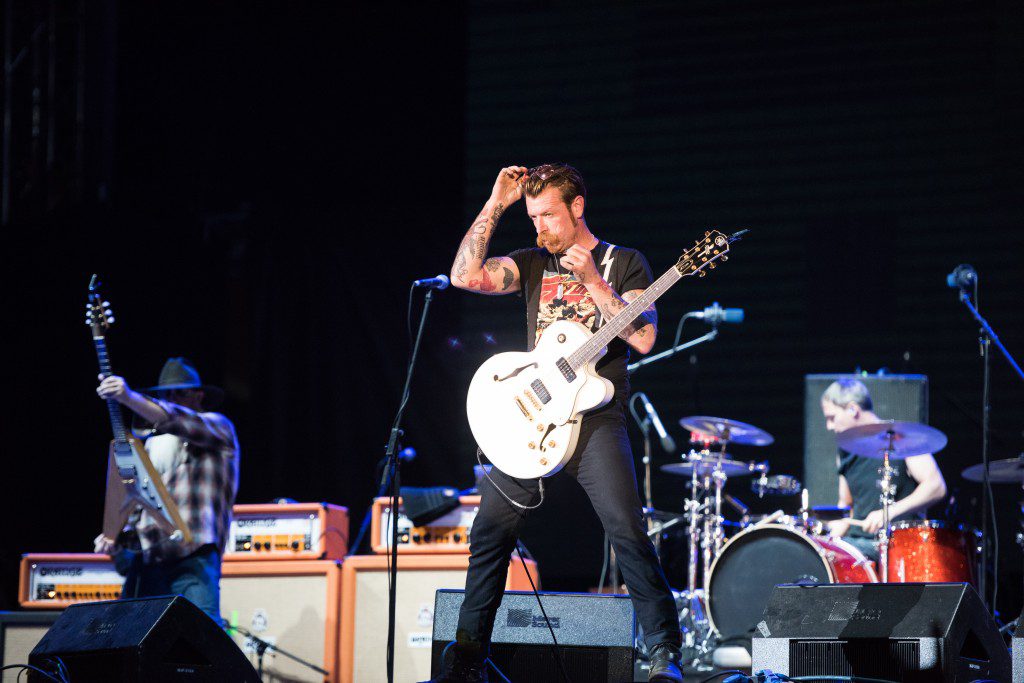 From cainsballroom.com:
Just when you thought it was safe to take your ladyfriends out again, Eagles of Death Metal are perched and ready to swoop in. The band has already toured their mustaches off, but the road once more beckons and the people have spoken… there will be more Eagles for the masses soon!
The Beaches are named after the area of Toronto where they live, but they appreciate the accidental pun. The four-piece are comprised of sisters Jordan and Kylie Miller, plus their friends Eliza Enman-McDaniel and Leandra Earl. Beyond their impressive growing song-writing collaborations and anthemic lyrics they are rapidly becoming known for their mesmerizing stage presence and jaw-dropping performance moments.