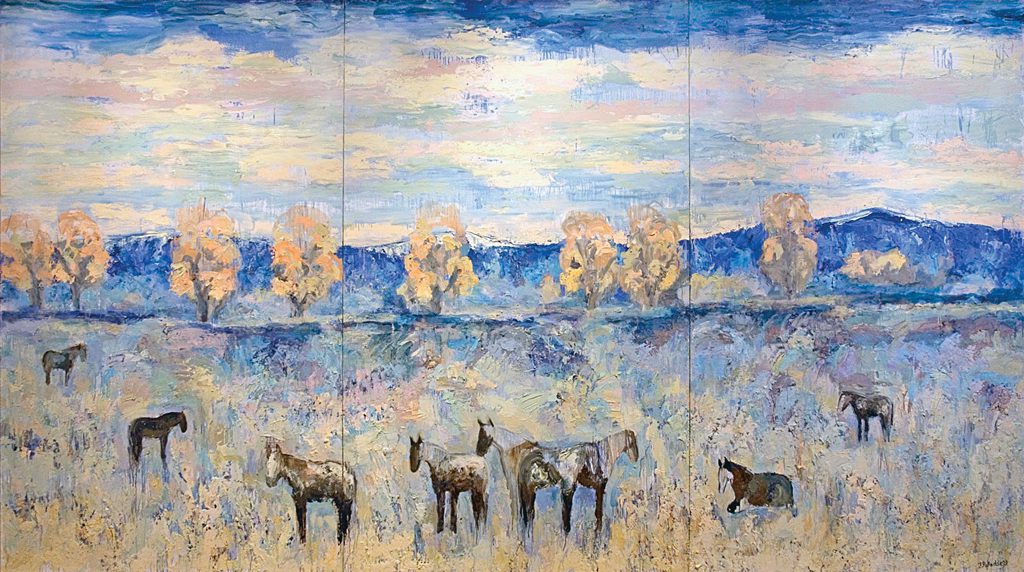 The National Cowboy and Western Heritage Museum welcomes two exhibitions to Oklahoma City this month: Unlocking the Vault: Mysteries and Marvels of the Museum, and Do You See What I See? Painted Conversations by Theodore Waddell.
The former exhibition presents an eclectic and fascinating collection of objects not usually on display at the museum.
"The curatorial staff have selected items from all across the collection: from Thai religious figures once belonging to John Wayne, to the last work that famed sculptor James Earle Fraser (creator of the End of the Trail) ever worked on, to a basket no larger than a fingernail, and a drawing of a dinosaur," says Tara Carr, communications coordinator at the museum.
The latter exhibition puts a unique twist on traditional art of the American West and, at the same time, challenges viewers to interpret and analyze the images laid before them.
"Much of what the museum's visitors have come to see and expect in experiencing art has been largely influenced by the contemporary artists who paint and sculpt the American West in what is considered an expression of realism," says Carr. "Waddell's work, although it still focuses on livestock and Western landscape, takes these familiar subjects and presents them through an abstract style that engages the viewers' imagination in the interpretation of what they are seeing."
Both exhibitions run from Feb. 9 to May 13. Visit nationalcowboymuseum.org for more information.